Today, many advertising experts may consider print marketing outdated. However, local audiences tend to respond better to traditional media from brick-and-mortar shops such as restaurants.
Although technology in restaurants has become more of a staple in the industry, not all restaurant operators are able to use new technology with ease. In addition to that fact that many of their customers might also prefer types of advertising that is more familiar to them.
Some of these forms of traditional print marketing including flyers, posters, outdoor signs, direct mail, business cards, photos, and even menu boards.
If you are looking to improve your restaurant's marketing efforts, make sure to include the following types of print advertisements to engage your potential customers.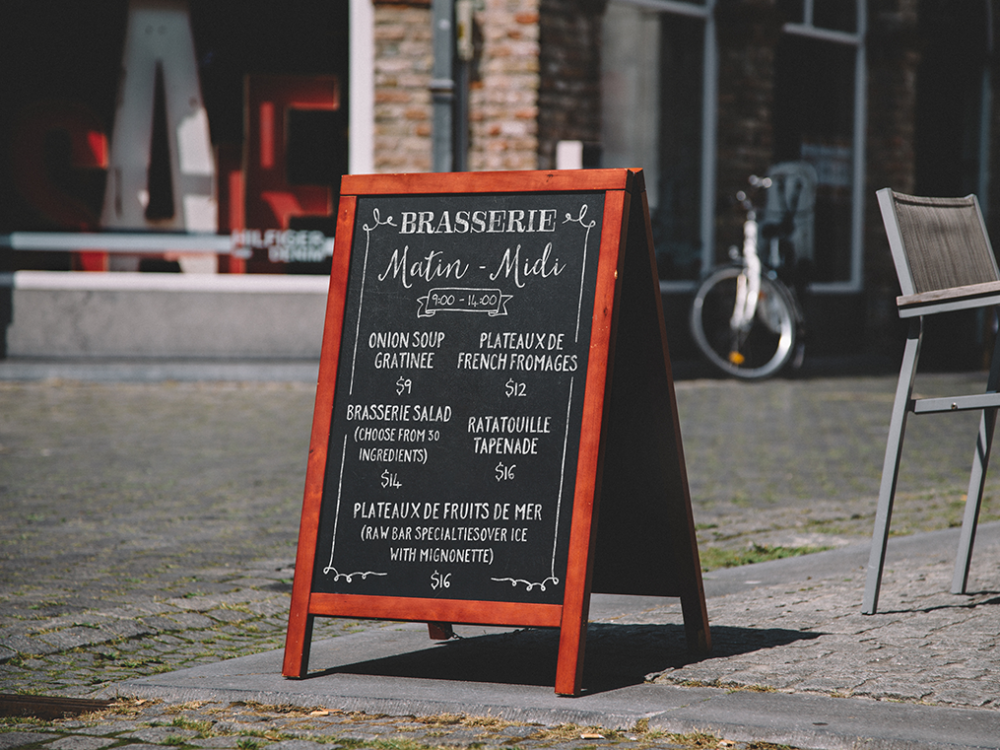 Restaurant Signage
Signage, both indoor and outdoor, is an essential component of print marketing for your restaurant.
Modern printing techniques make it easy and inexpensive to create eye-catching signs on vinyl and other media for use both indoors and outdoors.
Signs inside your restaurant effectively increase the number of items sold by suggesting a list of daily specials or photos of delicious desserts. This type of signage is important as busy servers may forget to recommend appetizers, specials, and desserts.
Outdoor signs can promote your restaurant's menu and attract customers passing by. They can also be used to announce special events as well as limited time promotions.
Investing in signage for your restaurant is a major aspect of print marketing that you do not want to miss out on.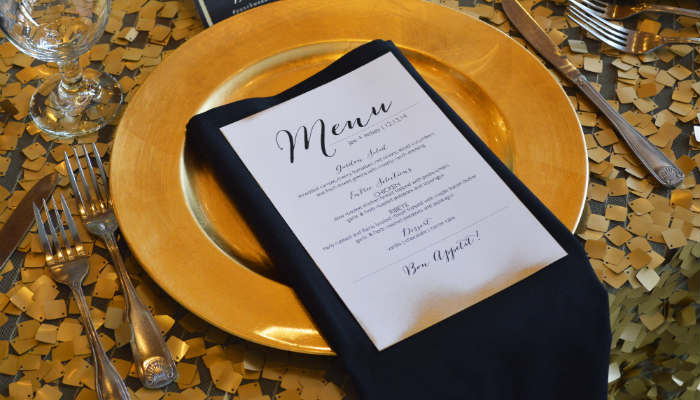 Menus
The menu serves as your restaurant's greatest sales tool. However, many restaurants fail to design their offerings on the menu strategically.
This special placement of items on the menu is also known as menu engineering. One popular approach in menu engineering is dividing the menu items into four quadrants based on high popularity, high profitability, low popularity, and low profitability.
An experienced marketing agency can create a cuisine-appropriate menu that increases the sales of your most popular and profitable items.

Blowups of your menu, or menu boards, can also promote new additions to the menu as well as special offerings for holidays or events. For carryout and drive-through ordering, you should consider placing a menu or poster in a window or other highly visible location so that your customers can see your restaurant's popular food items.
Another way to advertise through the usage of menus is by ordering print copies of the menu in bulk so that you can distribute them to customers. By doing so, customers will see your menu while at home or the office and possibly place an order.

Flyers and Brochures
Restaurant flyers have several different purposes that can each benefit your restaurant. Flyers are useful for promoting specials to those eating in your restaurant or walking nearby.
Passersby and nearby neighbors are great people to reach out to when promoting your business. Placing flyers that highlight your menus specials or discounts on car windshields is another use of flyers for advertising your restaurant.
As they are quick to print and cheap to reproduce, flyers are a valuable and rewarding asset to your restaurant's marketing strategy.
Brochures, like flyers, are another resource your restaurant can use to better advertise your menu offerings. Brochures, unlike most flyers, are usually printed on glossy paper and may also include high-quality copies of your menu. In addition, further information about your business and special events are often included in restaurant brochures.
Brochures are ideal to distribute at local hotels and attractions. By providing brochures to hotels and city attractions, you will likely gain the attention of tourists visiting the area who are looking for somewhere local to eat.

Business Cards
Business cards are a classic display of professionalism as well as a simple advertising tool. Business cards may be distributed to vendors, sales representatives, and suppliers.
Consider placing business cards at the cash register so that customers take one as they leave the restaurant. Each time a customer sees your business card in their wallet or elsewhere, they may think of visiting your restaurant for a meal.
Diners who eat at your restaurant while discussing business are accustomed to taking business cards, so this would be a great place to advertise your restaurant's special services for catering, private parties, and meetings.
Magnets
Magnets are often underrated as promotional tools for restaurants. However, they are typically printed with your business' contact information and are rarely thrown away.
Magnets for restaurants are often placed on refrigerators, file cabinets, and desk drawers. Instead of spending time finding contact information for a restaurant, people who are busy at work or home can simply look at your business' magnet and order a quick meal.

Coupons
Discounts and coupons can strongly incentivize restaurant customers.
The best offers generally discount around 20% from the menu price. However, you should be careful if you decide to offer discounts at your restaurant as overuse has the potential to devalue your business.
As an alternative you might consider providing value-added perks to customers. Types of value-added perks may include free Wi-Fi, free parking, a free appetizer or even a buy one, get one free deal.
Stickers
In the restaurant business, stickers have numerous potential uses. One way to use stickers as a marketing tool is by selling creative bumper stickers that advertise your restaurant on-the-go.
On menus, stickers may also serve as a focal point by bringing added color and something extra to popular food and beverage items.
You can also affix stickers to carry out boxes, boxed lunches, beverage cups, and paper bags to personalize your takeout orders.

Table Tents and Pop-up Signs
Table tents and pop-up signs rank among the most popular print ads for the culinary industry simply because they are noticeable to all who choose to dine-in at your restaurant.
Possible uses for table tents in your restaurant include promoting limited time only items as well as items that have not sold as well as expected.
Table tents and pop-up signs are also beneficial for advertising appetizers and desserts. By including pictures of popular food and beverage items on table tents, customers may decide to order other items while waiting for their meal or after finishing their entrée.
Promote Pre-packaged Foods and Merchandise
Merchandise can have a significant impact on your restaurant's profits. Print ads that promote branded mementos, kitchen supplies, and other merchandise may help increase your restaurant's revenue.
Specialty canned, bottled, and dried foods that are produced by your restaurant can also make great additions to sell alongside your other merchandise.
---
As discussed above, there are many options available to promote your restaurant through print advertising. Although many restaurant owners enjoy managing their own print advertising campaigns, it is wise to choose professionals that specialize in print advertising for the best results.
No matter the type of advertising you prefer, you can always enhance your restaurant's marketing efforts by starting a print advertising campaign.
---
About the Author: Caryl Anne Crowne is a contributing writer and media specialist for Allegra Network. She regularly produces content for a variety of business and marketing blogs.