For restaurant owners and managers who are tasked with marketing responsibilities, it is imperative that you use your time and resources as wisely as possible. At the same time, you need to make sure your efforts are not only measurable, but as successful as possible.
Successful marketing in today's competitive marketplace relies upon using detailed customer data to segment your customer base into specific groups, and then target your strategy, tactics and messaging to each of those groups.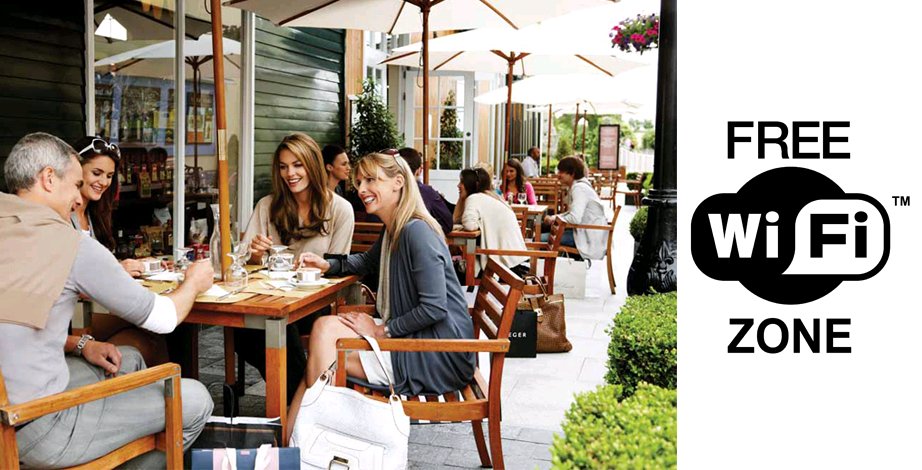 Data-Driven Targeted Marketing
This type of targeted marketing reduces marketing costs and increases the potential for increased revenue. This is because you're not wasting time and money blasting out generic messaging in hopes that it will resonate with at least some of your customers. Instead, you'll be sending out specific messaging to specific customer groups with a message that you know will pique their interest.
This means that your efforts must be purely data-driven. Marketing decisions that are based upon intuition or one person's personal preferences can be devastating to marketing outcomes, and to the success of your business. Any sort of conjecture is off the table.
The most successful marketing campaigns are built around accurate, thorough data. For optimal results, the data used to segment and message your audience groups should consist of demographic and behavior data collected from your company's actual customers. According to a study by Ascend2, the ability to segment email lists and individualize email campaign messaging are the most effective personalization tactics for 51% and 50% of marketing influencers respectively.
To do this, you're going to need the right data, and you'll need as much as you can get.
Collecting Customer Analytics Data for Segmentation
There are several ways in which to collect accurate data about your customers. Some restaurant owners will reach out to third-party market research companies who will collect the data for them. These companies, however, can be expensive and out of reach of many restaurant budgets. Additionally, you'll only be receiving a "snapshot in time" of customer data from a relatively small sample size.
Another way to collect customer data is by directly querying your customers. This will give you a great look into the demographics, psychographics and behavior of your customer base, but might be off-putting for many of your customers and, as discussed above, you're only receiving the customer data as it stands right now. If you want ongoing data, you're going to have to put in the time and effort to gather it, or simply continue to pay for it.
Fortunately, there is a way for restaurants to collect actual customer data without breaking the bank, and the data is collected on an ongoing basis in real time. The technology is known as WiFi analytics and uses the WiFi access point at your place of business to send data to a WiFi analytics system where it can be easily viewed, sorted and filtered.
WiFi-Collected Analytics: How It Works
Every mobile device has a unique identifying number called a MAC address. Any mobile device that has WiFi activated is continuously sending out a signal looking for WiFi access points. This signal includes the device's MAC address and is how the WiFi analytics system will distinguish between individual customers.
When your WiFi access point identifies a new mobile device, based on it's MAC address, it will log the device into its database and begin tracking anonymous data (user does not have to log into your WiFi) from the device. The system can track data such as:
First-time visitors
First-time visitor repeat rate
Repeat visitors
Dwell times
Popular visit dates and times
Since these metrics are collected in real-time, you will have a great picture of how your customers are interacting with your business. These metrics can be grouped by date, or location if you have multiple locations, and can be quite valuable when measuring the results of your WiFi marketing campaigns.
The real power of WiFi analytics – where restaurant owners and managers can find the most value – happens when a customer logs into the WiFi access point. Since the analytics platform already knows the device, as soon as the customer enters their name and email address, it can then associate the device to a name and contact point. All previous data from that MAC address can then be added to a new customer profile for this patron.
As you build your customer list, you'll be able to start segmenting your customers based on the analytics gathered by the system. Through progressive profiling and integration with your POS system, you can then see data such as:
Age and gender distribution
Customer churn rates
Projected customer lifetimes
Lifetime value of customers
Per-person averages and more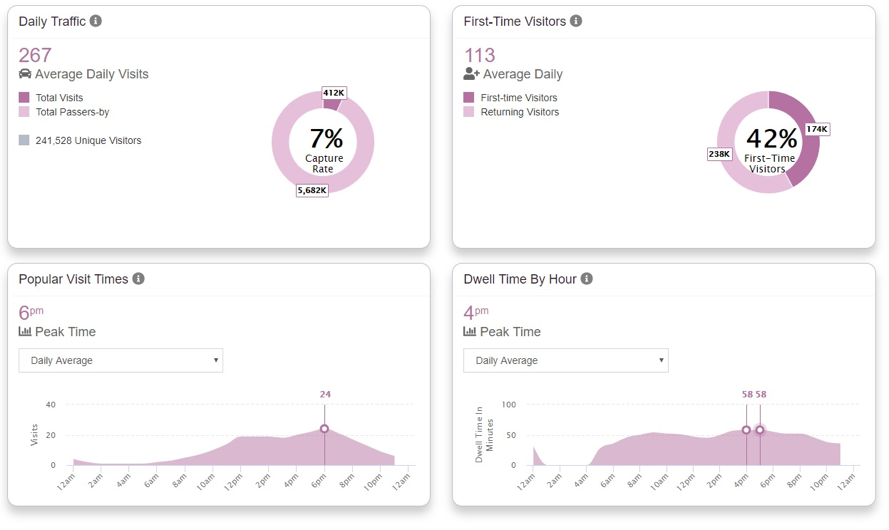 In the image above, this 27-year-old male has visited your location 4 times about every 2 months and always on a Thursday. He shows up between 7pm and 9pm and spends approximately $22.50 on each visit, which typically lasts more than an hour. He has redeemed two digital coupons, his birthday is on July 9th and he lives in the southeast part of Houston, Texas.
As you can imagine, being able to create specific lists of customers based on their visit history, spending patterns, demographics and physical behavior data can allow you to target your customers like never before, breathing new life into your marketing endeavors. It's like having Google Analytics for your physical location, along with valuable customer contact information.
Applying WiFi Analytics to Brick-and-Mortar Marketing Campaigns
Using this technology, you can quickly build a database of customer data with a large sample size of data from your actual customers at a relatively inexpensive cost. Now you can begin segmenting your customers based on demographic and behavior data, and start the process of creating effective, targeted marketing strategies for each segment.
Even offline, consumers are no longer passive recipients of promotions, advertisements and marketing campaigns. They want to – no – they expect to be engaged, surprised and delighted by the brands they decide to give their business to. Smart companies have realized this and employ the countless possibilities provided through WiFi data collection and analytics to better understand and engage with customers on a much more personal and emotional level.
Such personalized marketing allows brick-and-mortar establishments to send targeted messages to specific customer demographics. For example, suburban WAH moms who meet at your restaurant once a week for lunch will receive messaging targeted specifically to them. In contrast, you would send completely different messaging to frequent dinner patrons, male or female happy hour regulars, or your brand new customers.
For restaurants that may not have the largest budget put aside for marketing, remember that the better you target your messaging, the lower your costs and the higher the engagement you'll receive. Generic marketing messages can become a thing of the past as you tailor marketing campaigns to your individual customer segments on a very specific, and profitable level.
Allen Graves has been on the front lines of digital marketing for over 15 years. He has recently steered his career toward working with brick-and-mortar restaurant marketing, utilizing WiFi analytics to help increase customer acquisition, spend, frequency and satisfaction.