Is your restaurant having trouble bringing in customers? Do they often leave unhappy and with a long list of complaints? Does your restaurant's management do a terrible job of dealing with day to day operations? Maybe it's time to face the truth - you are doing something wrong.
Owning a restaurant is by no means an easy task. Owning a failing one on the other hand is even harder.
Why restaurants fail?
When a restaurant fails, it's never a result of just one problem. Restaurant's fail when too many problems rise to the surface, creating a recipe for disaster.
According to a study by Ohio State University, 60% of newly opened restaurants don't even make it past the first year. Even worse, even if you make it past the first year, 80% of restaurants end up going bankrupt within 5 years.
So what is it about the restaurant industry that makes it so difficult to get right?
Lack of experience
A lot of new restaurant owners enter the industry expecting it to be fairly straightforward and methodical. Unsurprisingly, this is the number one contributor to a restaurant's failure.
Owning a restaurant is the furthest thing from a cookie-cutter job, and nothing is worse for a newly opened establishment than poor restaurant management.
Unfortunately, by the time most restaurant operators realize what's going on, it's already too late.
Poor Leadership
In most businesses you're only required to manage a small group of people In the restaurant industry though, you're required to manage not only a large group of people, but also a diverse set of skills. Leadership is the foundation of any good restaurant, and when that is weak everything else will come crumbling down.
The best leaders in the restaurant industry are usually those that have started from the bottom and worked their way up the chain of command. That's not to say that a newfound restaurant owner won't be able to handle the task, it's just going to take a lot more work.
Faulty Accounting Skills
Terms such as food cost, labor costs, Profit and loss statements, aren't just words people use to sound smart, they are the bread and butter of the restaurant industry. When you ignore them, you are begging for your restaurant to fail.
Understanding your food costs and learning to manage them aren't optional when you want to operate a successful restaurant. Same goes for all other restaurant accounting practices.
Zero Customer Service
The first impression you make on your guests decides whether or not they ever come back. Treat your guests poorly and not only will they never visit again, but they will also spread the word to everyone they know, which in the modern age that means through online reviews.
Once your restaurant develops a reputation for having horrible customer service, it's pretty much game over. While most of the problems above can be fixed within a short time span, a bad reputation is one that takes a lot longer to repair.
Need some tips on improving the first impressions at your restaurant?
Bad Food
All mistakes aside, the one thing you have absolutely no excuse for messing up is your food. After all, your food is the main reason for your restaurant's existence.
Bad food doesn't always present itself in the form of taste, sometimes its something as simple as poor execution.
When the restaurant management is bad, the chain of command inadvertently suffers too. This means that over time mistakes start slipping through the cracks leading to kitchen staff forgetting key ingredients or ordering sub par quality items.
Don't worry though, all hope is not lost.
If you are trying to save your struggling restaurant here are three steps you need to take as soon as possible.
Face the truth
Realizing you are running a failing business is definitely a tough pill to swallow, but the longer you remain in denial about it, the more money and time are wasted.
Instead of trying to convince yourself that your restaurant "is fine" or "business will pick up", accept that there is a problem and begin trying to fix it. As a restaurant operator, it is no one's job but your own to take the necessary steps to revive your restaurant.
Assess the problem
After coming to terms with the fact that your restaurant isn't doing well, it time to figure out what the problem might be. This may involve making a lot of changes to your restaurant. There is a lot that needs to be done to take your restaurant from one that is on the brink of shutting down to the restaurant you've always dreamed of owning.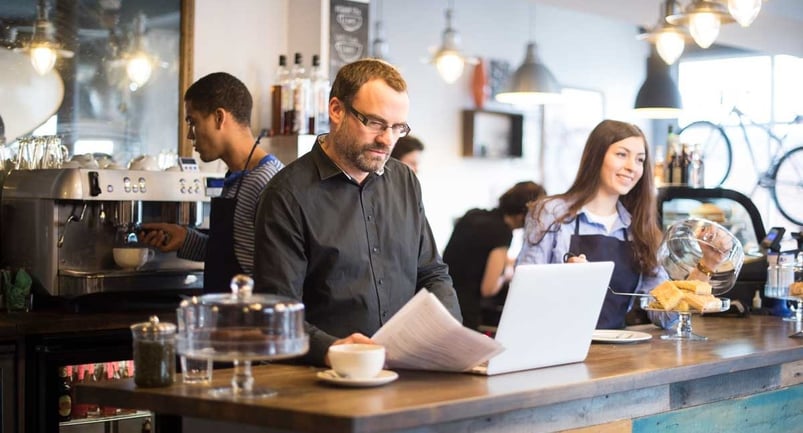 Here are some of the tell-tale signs that your restaurant needs some changes.
You've spent too much money. When first opening a restaurant, it is easy to fall into the money trap, thinking you need spend more money than you have to own the best restaurant possible.
Your restaurant has a poor location. Whether it be limited visibility, poor foot traffic, or limited parking, the location of your restaurant plays a huge role in who visits and how often. Even though it's incredibly difficult to change your location, knowing that your location is the problem is the first step to turning to other methods of bringing customers in.
You've hired the wrong staff. Your employees are the first line of defense at your restaurant. If you aren't paying them the right salaries, or empowering them with the right tools and leadership, they will hurt your brand more than they help it.
Your restaurant provides a poor customer experience. Dining at restaurants goes beyond the food, and if your restaurant isn't a pleasant place to visit, customers will not want to come back.
Your menu has spelling mistakes. Make sure you have someone proofread your menu multiple times before printing hundreds of copies. You only have once chance at a first impression, and you want to make sure your menu isn't want turns customers away.
Your restaurant serves every cuisine under the sun. Customers shouldn't be able to order tacos, sushi, steak, and pasta all at the same location. Instead of trying to be a jack of all trades aim to be a master of one or two.
You have changed your menu prices recently, but have not printed out new menus. Your customers will notice and it reflects poorly on you as a business.
Make the necessary changes
Asking for help is often the hardest part about coming to terms with your struggling restaurant. No one wants to feel like their "great idea" turned out to be a failure, but the sooner you come to terms with the fact that you need intervention, the sooner you will be on your way to running a better performing business.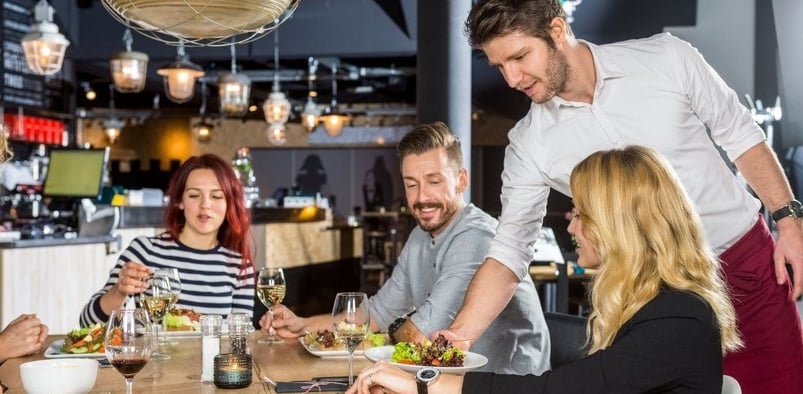 The first step is trying to solve the problem from within
Your staff is the first place you should turn to when things go south. There is a reason you hired them in the first place. Try getting your accounting department to look over your restaurant finances or your marketing team to try out some new ideas in hopes of increasing sales.
Don't have a marketing or accounting team? That's fine, there are a number of quick changes your restaurant can make to start bringing in more customers.
Partner with a restaurant reservation service
Your restaurant isn't attracting many new customers, and that might not be entirely your fault. Restaurant's located in poor locations, or restaurants that have recently opened often need more effort to promote.
Partnering with a restaurant reservation app is a quick way to expose your brand to a larger audience while also providing potential customers with all the information they need before visiting.

Invest in restaurant tech
The hospitality industry is constantly growing and evolving, and if your restaurant isn't keeping up with the trends, you might get left behind in favor of more tech savvy businesses. From point of sales to inventory management, there are much better approaches to conventional business practices that can save your employees time and money.
Advertise on social media
Social media is the place for your restaurant to be right now. Platforms like Facebook, Instagram, and even Twitter are great places to promote your restaurant with little to no effort. Their easy to use ad managers make it possible for even the most inexperienced individual to run ads.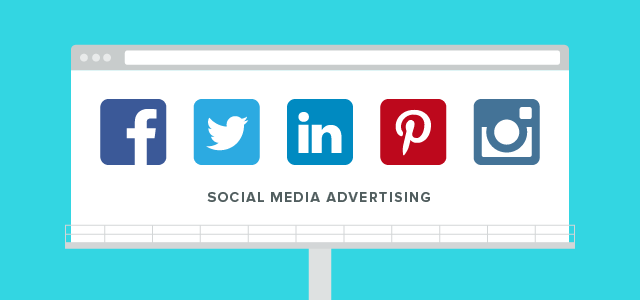 Come up with a marketing plan
Marketing for restaurants goes beyond just advertising on social media. Dedicate a couple hours at the start of every month to come up with a simple marketing plan for the remainder of the month. This can include everything from running ads to hosting blogger events at your restaurant.
Improve your CRM
When it comes to running a restaurant, good customer relationship management is just as important as the food you serve. Take the necessary steps to understand your customers and restaurant. Know which days of the week are the best performing and where there is room for improvement. By creating a positive ecosystem, customers are more likely to return.
Take better pictures of your food
No one wants to visit a restaurant that doesn't value their food enough to take decent photos. Picking up a few photography skills or hiring an aspiring photographer to help is an easy way to take your photos to the next level.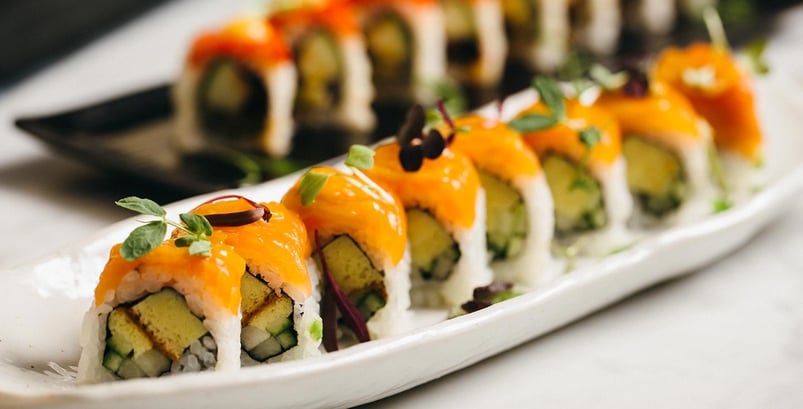 Get your accounting in order
Often times, the most overlooked aspect of running a restaurant is maintaining proper accounting methods. Without proper accounting practices in place, restaurants are more likely to fail. If you don't already have an accountant, your best bet is to either hire one or to enlist the help of an accounting firm.
Food costing
In the restaurant industry, profitability is often times the number one priority for owners and operators. Seeing as the food is the primary means of making money, knowing the cost of each dish and profit margin can be highly beneficial to the decisions you make.
Reprint your menus
Are your menus old, tattered, and marked up? Maybe it's time to reprint or redesign them. There are plenty of free menu makers online that can speed up the process.
Verify your restaurant on Google
Google is one of the best ways for potential customers to discover your restaurant. Verify your restaurant and make sure that all information is up to date. If you accept online reservations, add the reservation link to your Google profile to increase the likelihood that someone will make a reservation after discovering your restaurant on Google.
Last resort - hire a consultant
If you've tried everything you could to make your restaurant work from within with no success, maybe it's time to bite the bullet and hire a restaurant consultant.
Restaurant consultants will spend a couple of days on site and give you a list of everything that needs to be changed, and then for a fee will go about changing them.
Hiring a restaurant consultant is great because they will offer you an unbiased opinion on your restaurant that your own staff might be too afraid to do.
Taking the first steps towards improving your restaurant may be hard, but it will definitely be the most rewarding thing you'll do. If you feel like your restaurant is quickly going downhill, it might not be too late to do something about it.