Accepting reservations has many advantages for restaurants, like the possibility of knowing how much food you will need in the kitchen and how many servers in the dining room.
With reservations, however, also come no-shows and late cancellations.
There is nothing that says 'profit loss' more than a table that remains empty for the whole shift because the party who reserved it cancelled at the last minute or didn't show up at all.
When no-shows happen, you can always hope that walk-ins or a last-minute reservation will make up for the lost sale. But if you only rely on reservations - because you're a fine dining restaurant, or your location is not central, so people don't just happen to pass by – then no-shows can be a real problem.
The Covid-19 pandemic, when many restaurants had to reduce their capacity, only made the impact of no-shows worse.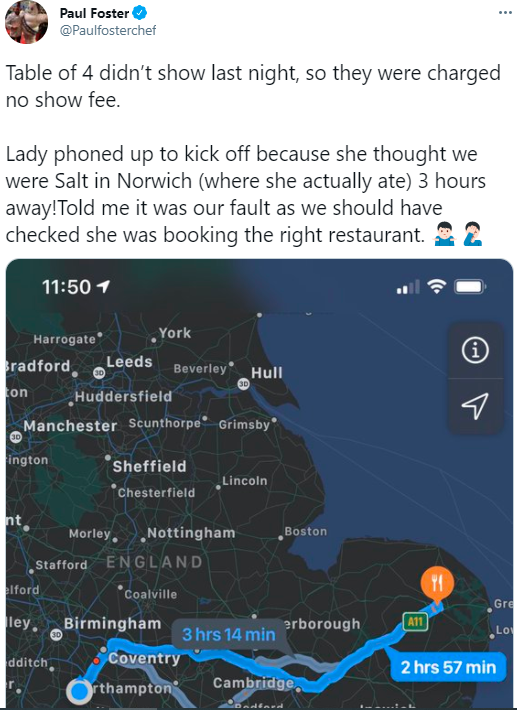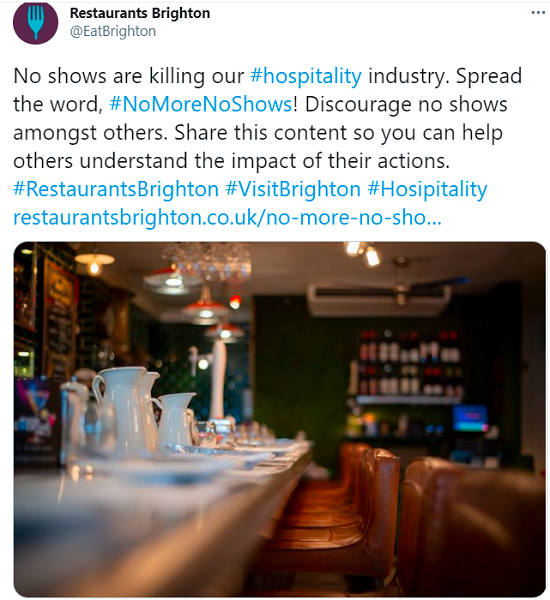 No-shows don't affect all restaurants equally. Here's an example of actual rates from Eat App system.
While for the majority of restaurants it's relatively low, for 22% of them it's above 5%, and for one in every ten it's above 10%.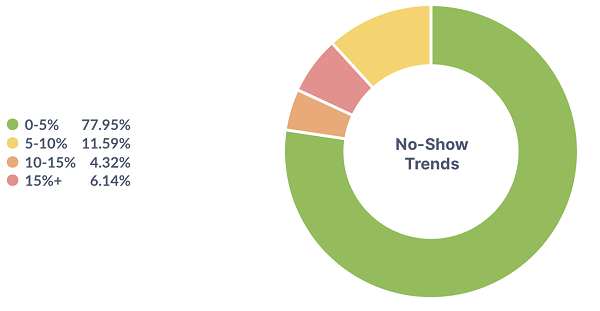 Restaurants have different ways to reduce the risk of no-shows and late cancellations (here you have our detailed post). For example, they could keep track of previous offenders, withhold a no-show fee from credit cards before confirming the booking, or send email or SMS reminders (all of these features are available to Eat App users).
The case for restaurant overbooking
Another - often underused - tactic is strategic overbooking, which means intentionally accepting reservations for more covers than you can accommodate.
Overbooking is normal practice for hotels and airlines, but in the restaurant world it's often seen as the result of a reservation management mistake. Customers' attitude is different too. While airline passengers have come to accept the possibility of being bumped, restaurant guests who show up on time expect the booking to be honored with minimal or no wait.
When done correctly, however, restaurant overbooking can be an effective way to fight no-shows, reduce losses and even increase sales. In this post we're going to explain how you can start doing it strategically.
First, however, it's important to understand that overbooking won't work for all restaurants. If you are small establishment with little or no flexibility in the seating capacity (more on that below), then it's probably not for you. But if you have a high number of tables and deal with high no-show rates, then there's room for using it to your own advantage.
Know when no-shows happen
Start keeping a log of no-shows and late cancellations. Take note of things like day of the week, shift, number of guests, time of the reservation, and whether or not that table was filled by walk-ins or other last-minute reservations.
Once you have enough information, look for patterns to find out when no-shows are more likely to occur. Is it during the week or weekends? Lunch or dinner? Do they happen more often with online or phone reservations? Other variables to consider could be party size, or even the weather.
For example, data from our customer base shows that in the United States the worst days of the week are Friday, Saturday and Sunday with 81.89% of no-shows of the week.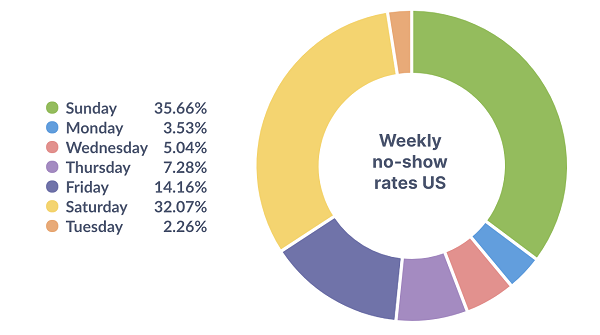 In the Emirates, where the working week goes from Sunday to Thursday, we see a similar pattern: Thursday, Friday, and Saturday account for 54% of total weekly no-shows.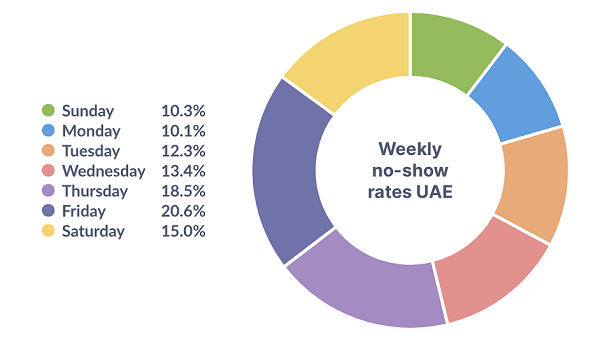 If you're using a reservation management system like Eat App, it will be very easy to find this data. Otherwise, you can still use a spreadsheet, although the process would be more time-consuming and probably less accurate.
Know your stretched capacity
Another number you may want to factor in is your stretched capacity.
Your usual floor layout represents the soft spot between accommodating as many customers as possible and making their dining experience enjoyable by leaving enough space between tables.
Your stretched capacity is the number of extra seats and tables you can add, while still keeping that experience at an acceptable level for your type of restaurant.
When you start practicing overbooking, there will be likely times when you have more guests showing up than you have room for with your usual layout, so knowing your stretch capacity will be useful to understand where to draw the line.
Before you start overbooking
Armed with those numbers, you can start experimenting. Unfortunately, while the hotel and airline industries can use tried and tested models to estimate how much to overbook and what compensations to offer to customers, not a lot of research has been done for the restaurant industry.
Those with a background in Statistics might use this model published on the Journal of Foodservice Business Research and developed specifically for restaurants.
For everybody else, here are two pieces of advice.
Tread with caution. Be conservative rather than aggressive with your overbooking strategy. If you find out that no-show rates on Saturdays range between 10% and 20%, and that your regular capacity of 110 can be stretched to 130, that doesn't mean you should overbook by 20%, or perhaps even more, right from the start.
Have an overbooking policy in place. When you start overbooking intentionally there will be times when guests will have to wait until their booked table is ready, so it's important to know what to do in those cases. For example, you could comp them to a drink or an appetizer if the wait gets longer than fifteen minutes. Your overbooking policy should also include what to do in the worst-case scenario of not having an available table at all. A good compensation could be a voucher for their next visit or reserving a table for then at a nearby restaurant. And of course, a good amount of apologies.
How Eat App can help
Whether you decide to use overbooking strategically or avoid it completely, you're going to need accurate information. This is where Eat App's reservation management system can help by collecting all historical data on no-shows and reservations and making it available with just a few clicks.