The main task of every restaurant manager is to make sure the food is delicious, the ambiance is pleasant, and the customers are satisfied. Once you have set the quality standards, it is important to attract new customers.
This is where restaurant reputation management comes in.
Your customers will get intrigued by your juicy ads, no doubt, but what will get them to book a table is the good old word of mouth. Studies show that 94% of U.S. foodies decide where to eat based on online reviews.
So, what is restaurant reputation management, and how to get the best of online review platforms?
Read on to find out.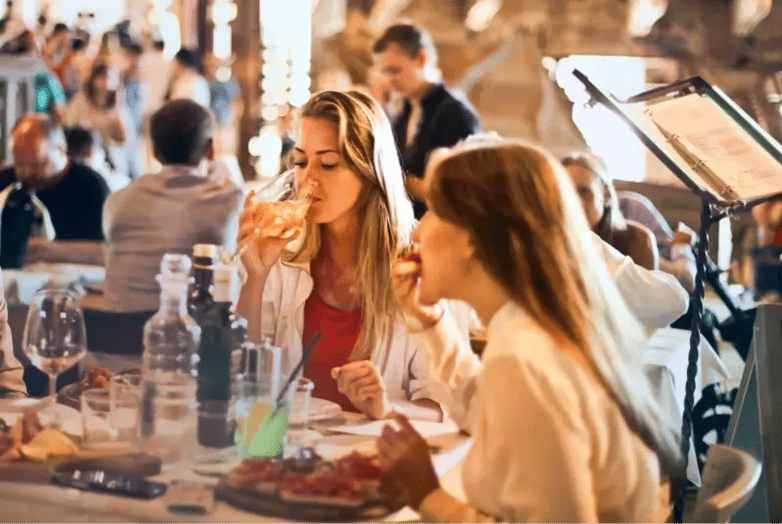 What is restaurant reputation management?
Restaurant reputation management includes monitoring customer feedback and ensuring positive ranks and reviews on online review platforms. Ultimately, reputation management is about keeping a positive opinion of your restaurant while giving you a chance to improve the restaurant guest experience.
Monitoring review sites is not only essential for keeping a good restaurant reputation, but it will also help you:
Acknowledge five-star reviews and the employees responsible for customer satisfaction
Analyze ratings and reviews to understand your strengths and weaknesses
Improve your restaurant's reputation by acquiring better online rankings
Learn how bad reviews affect your business and how to respond quickly to them
Restaurants depend highly on their positive social media reputation and good reviews on review sites. The principle is simple—customers trust other customers, and if your food, service, and standards are top-notch and people recommend you—a new customer will easily make a decision to come to check you out.
Your restaurant's online reputation will also depend on the customer loyalty you ensure by meeting (and exceeding) their expectations. Besides dining quality, restaurant customer service is the most important factor that has your customers come back to you.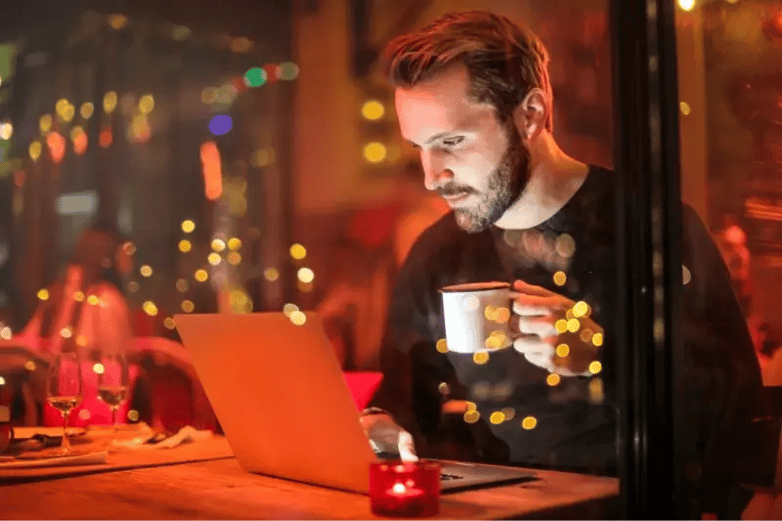 6 Strategies for managing online reviews
Approach effective restaurant reputation management as you would with essential restaurant operations. To maintain a good restaurant's reputation online, timing should be your number one priority. Ask for feedback while your guests are still there, and respond to negative feedback as soon as possible before potential customers have the chance to be impacted by the recent bad review.
Let's elaborate more on effective strategies for managing online reviews and nurturing a positive online presence.
1. Ask for reviews
Reach out to your customers while their impressions are fresh and ask for a recommendation. Help them understand that you don't care only about ratings and reviews but genuinely value guest feedback. Positive comments are always welcome, but there is always room to improve the guest experience.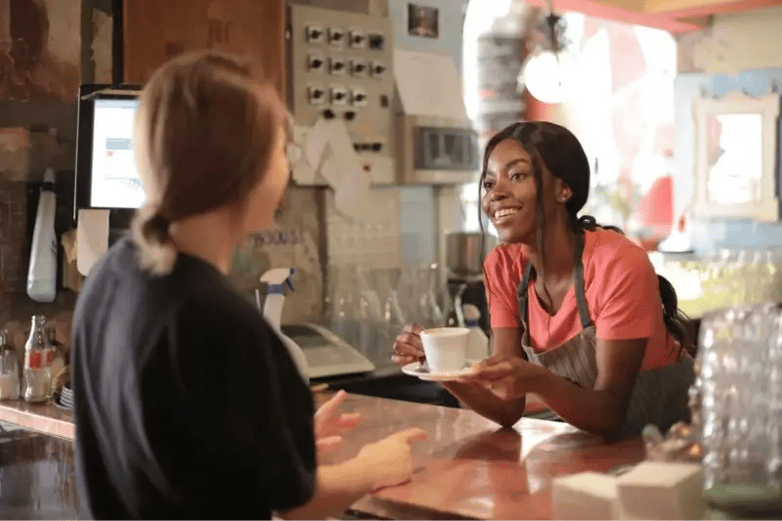 2. Monitor reviews
To build your restaurant reputation, your business should be listed on popular review platforms such as:
TripAdvisor
Google
Zomato
Yelp
To manage customer service on restaurant review websites, you need to keep an eye on new reviews on a regular basis. Responding to new reviews – thanking them for the good feedback or resolving a negative review helps you establish valuable relationships with your guests.
Moreover, the time-focusing manner in which you respond strengthens your brand consistency and ensures that your business has a reputation that says: We value your opinion.
3. Use social media
Recommendations on your Facebook business page can be involved in the decision-making process when you wish to attract new customers.
Apart from online reviews, social media is another way to communicate with your followers. Your presence on Instagram and Facebook will help you build the restaurant's online reputation by creating a more intimate relationship with them. Share a background story, a statement by the restaurant owner, or the experience of the staff.
And don't forget to be present. Consistent posting on social media as a part of your restaurant marketing strategy can help you boost your revenue and ensure customer loyalty.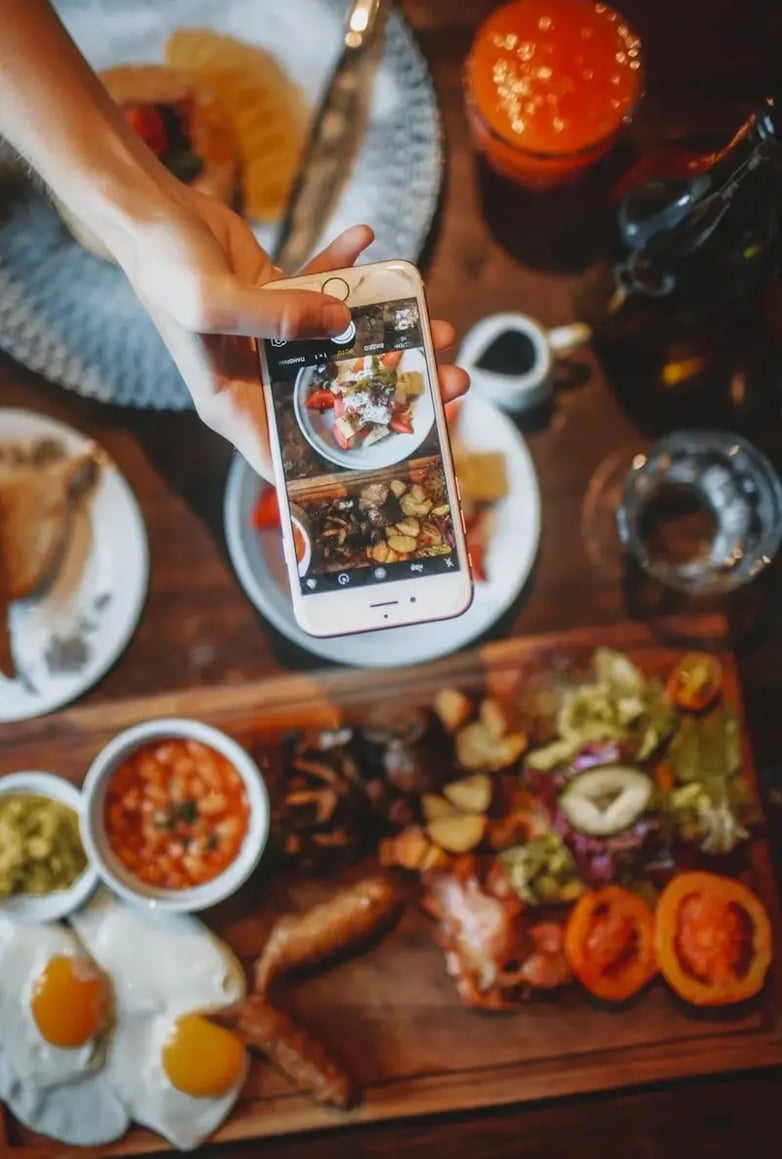 4. Set up Google alert
As we have mentioned before, timing is very important. Responding to new customer reviews, good or bad, in a timely manner lets everyone know that you care about your customers.
Setting up a Google alert to notify you about your restaurant mentions will notify you not only about new reviews but also whenever your business is mentioned in food blogs or review magazines online.
Follow the food critics to stay up-to-date and manage restaurant success efficiently to ultimately increase foot traffic.
5. Optimize your website and Google Business Profile listing
Good SEO and listing your restaurant on Google are not useful only in your sales strategy. Food businesses build their reputation by making sure their online presence reflects the professionalism they stand for.
Attract new guests by optimizing the website and Google business profile to match your service. List your menu, pricing, business hours, and online reservation options, and make your brand more accessible.
6. Look at the competition
An important part of good restaurant reputation management is to keep an eye on your top competitors. By analyzing their ratings and reviews, you can get one step ahead and improve aspects of your business to meet the customer's needs.
There are different ways in which you can learn from your competitors online:
Google them. Scan what the search engines are showing you as the first results. What makes these restaurants stand out? What positive reviews can you find on their websites?
What is their reputation management strategy on the restaurant review platforms they are listed on?
What are they posting on social media? How engaged is their audience?
What is on their menus?
What makes them stand out? Is it the food, service, and mobile-friendly app? What is the focus of their marketing campaign?
Your competitor's weaknesses can be your advantage. Listen carefully to what the guests are complaining about and make sure you provide them with a better experience. For example, if their stumbling block is waitlist management at your place, this won't be the case.
Tips for a better restaurant reputation management
Online ratings are the image of your restaurant online. To establish and maintain a glowing reputation, learn how to manage bad reviews, inspire positive feedback, and improve customer satisfaction.
How to respond to negative reviews
Research shows that people are in no rush to leave a positive review. However, 73% of guests with a poor experience that was not resolved will tell their friends and family about it.
When it comes to online reviews, diners choose restaurants based on the average score, as well as the reviews in the 5-star and 1-star categories. A bad review can cause serious damage to your restaurant business if you don't deal with it promptly.
Here is how you deal with a negative review:
Reach out to the customer as soon as the review is live

Listen to the customer's concerns and offer an adequate solution

Ensure that the customer is satisfied with the outcome
Even if you disagree with the customer's review, remember the golden rule: The Customer is Always Right. Acknowledge their efforts, and thank them for the feedback.
How to encourage positive reviews
All marketing is good marketing is not really true, especially if we are talking about restaurants.
If you are dedicated to providing great service to your customers, positive reviews will grow organically over time, especially on platforms such as Google, TripAdvisor, and Facebook. In the beginning, though, you shouldn't be afraid to ask a happy customer to give you a review.
One of the ways to gather more comprehensive feedback is to put together a restaurant survey. With a set of quick and simple questions, you can get a clear picture of what are your strong sides and which aspects of your business need improvement.
Asking the consumers to fill in a survey instead of just writing a review is a step toward better restaurant reputation management—ask them for their honest opinion, not just for ratings and reviews.
At the end of the survey, thank them for taking their time to help you, and customize a call to action which invites them to write a public recommendation.
How to use feedback to improve the customer experience
Restaurants collect customer feedback by communicating with the clients face-to-face, analyzing suggestion boxes, generating surveys, and receiving restaurant reviews online.
There are multiple ways you can benefit from different data points in the feedback and create a better experience for all your customers.
Collect positive input and reward responsible personnel. Focus your marketing communication on your strengths and feature the best you can offer on social media channels.
Determine the root cause of the problem. Whenever you receive a bad review, take some time to understand where the real bottleneck is. Is it the management, the staff, or something else? What is the current solution, and can you improve it or change it?
Improve your website and profiles on delivery platforms. Web pages and online profiles are the first contacts many new customers will have with your restaurant. If any of your clients mention flaws on your site or that the menus are outdated do not take it lightly. Fix it and maintain it.
Conduct sentiment analysis. Consumers are nowadays appreciating restaurants that share their values, which is why you should consider the emotional aspect of why people choose to dine with you. A sustainable business model, a pet-friendly environment, diversity, and gender equality are only some of the qualities that might matter to your customers.
Engage your customers by automating communication. When the traffic is high, it is demanding to respond to every single review. With the right feedback software, you can get real-time impressions and never forget to say thank you to a happy customer.
Restaurant owners also need the right way to collect data and analyze customer experience. Eat App offers an integrated solution to conduct post-dining surveys, gather the needed feedback, extrapolate data into reports, and engage customers by responding to them automatically.
Restaurants with top restaurant reputation management systems
Managing the reputation of your brand and improving the public image consistently is something that should take an important place in every restaurant's business plan. Here are our picks of restaurants that know how to feature their best reviews, respond to the negative ones, and maintain a level of professionalism in communication with their guests online.
Olive Garden
Olive Garden is an Italian restaurant that makes a perfect example of how you can use social media, especially Facebook's business page, to connect and communicate with your audience.
Followed by over 6 million people, this page does not miss an opportunity to collect real-time feedback on their review page and comments by posting consistent, engaging content to feature their delicious food.
The key to their success is not only a strong marketing campaign but also responding to each comment by their loyal audience.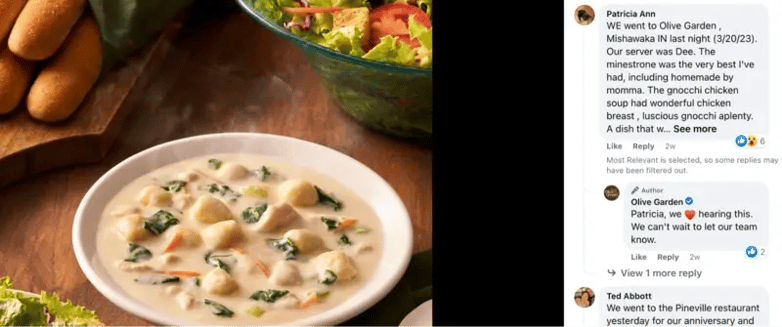 wolfpeach
wolfpeach is our favorite case study, especially its approach to improving the guest experience. They are using Eat App to create an intimate relationship with their guests and make sure they are satisfied with the service.
Their communication model includes direct responses by the restaurant owners and showing appreciation for every good review they receive from a happy customer.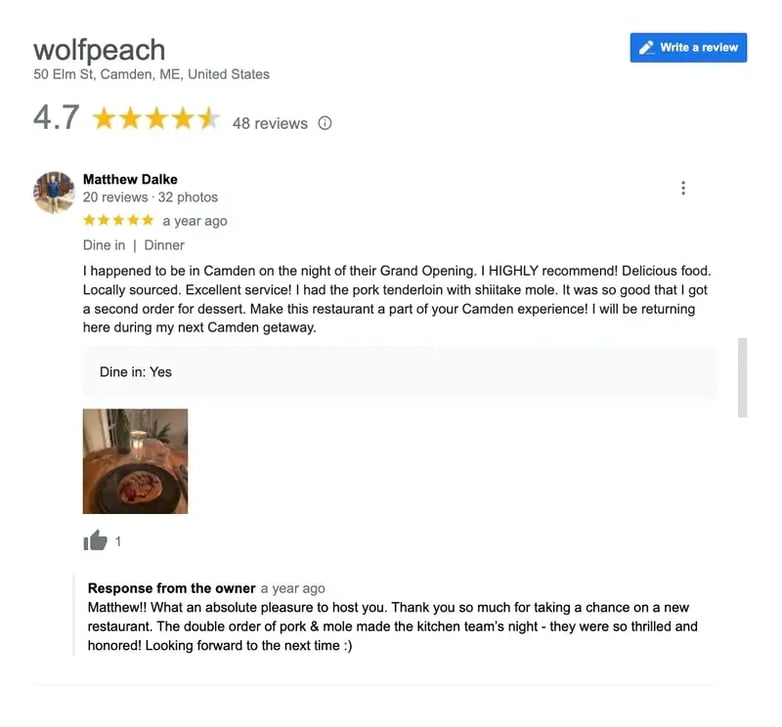 Chez Vous Restaurant
Chez Vous is a French restaurant that got our attention on TripAdvisor. They care about their guest's opinions, and they feature the top reviews on their website, along with the highlight review from TripAdvisor.
What makes their reputation management system strong is that they leave no room for neglect. Every customer concern is taken care of, such as this 1-star review on Google.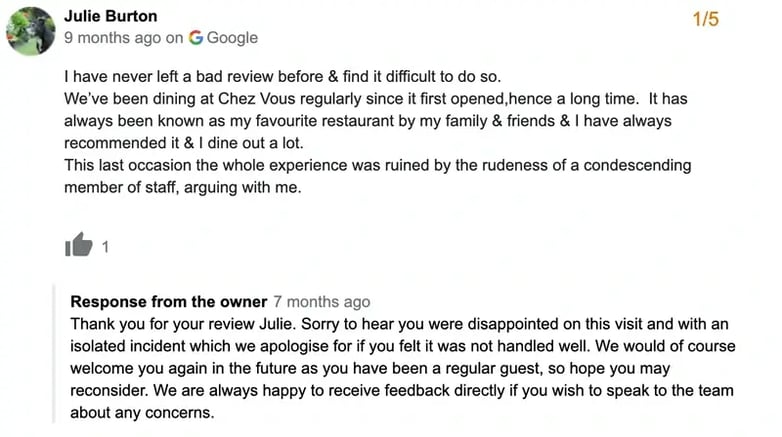 Manage your reviews in one place with Eat App
Ready to be one step ahead of your restaurant reviews? Introducing our NEW Review Management suite.
Activate review management and you'll be able to:
Manage all reviews in one place: reply to reviews from Google, Bing, Facebook, and TripAdvisor.
Use quick reply templates: manage reviews with quick reply templates.
Get alerts for negative reviews: immediately in your inbox.
Receive trend reports: daily, weekly, and monthly.
Measure team response time: review response time and other SLA metrics in one dashboard.
This feature is available for an additional $15 only, or FREE for our Pro users.
Never miss a 5-star review again. Request a demo today!
Conclusion
Restaurant reputation management is not only about keeping a good image online. It is about genuine success and truly satisfied clients. Reading every review, good or bad, should help you understand how to be a better manager and run a better business.
How can you benefit from using Eat App to skyrocket your restaurant and share your vision of fine dining with the world?
Eat App is not only offering a way to collect real user feedback but also to keep all your management needs in one single software solution. By using the platform, you can connect the table management and reservation system with the post-dining survey without having to add third-party software.
If this sounds like the solution you were looking for, sign up for a free trial and streamline your business today. Start collecting valuable insights, track your data, and follow up with regular guests right away!