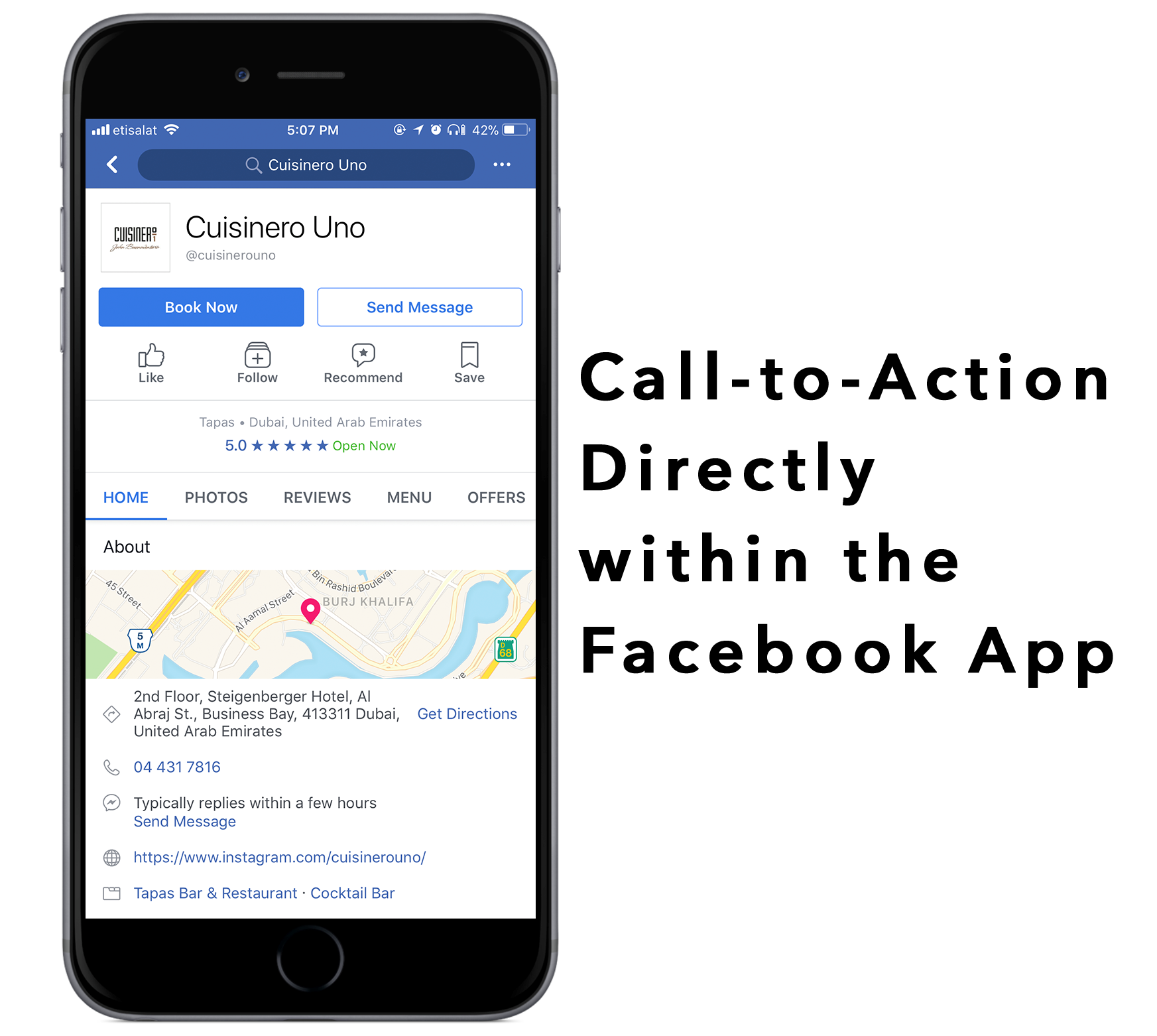 Social media has always been a great way to reach potential diners at your restaurant and Facebook's latest feature takes that process one step further.
Facebook now allows restaurant owners to add a 'Book Now' call to action right on their Facebook page, finally providing business owners with a means of accepting reservations from their restaurant page.
Restaurant's partnered with a reservation provider can now embed their online booking widget into the new call to action (CTA), allowing customers to book a table within a few clicks.
Read on to learn how you can add the new 'Book Now' button to your Facebook profile as well as a few secret tips and trips to boost your Facebook page traffic and increase restaurant reservations.