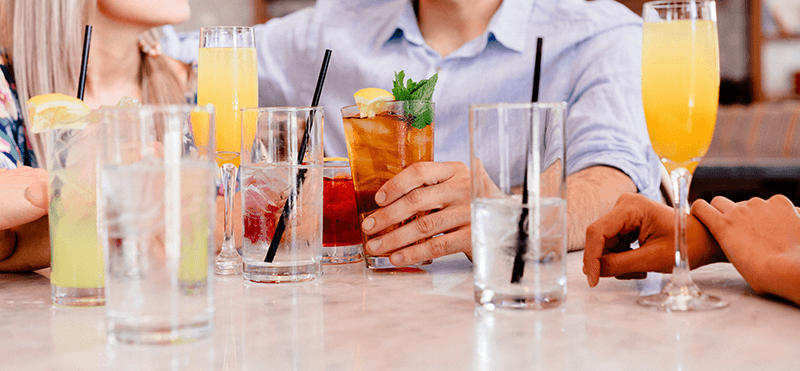 What do we mean by reading the Guest?
It's about focusing on your guests and their dining experience. You concentrate not on the office work, the P & L statement, or the mechanics of the service, but on the individual guest.
Though the other aspects of how to run a restaurant are important, when a guest is in our midst, nothing else should matter. It is important to care about them and their lives during the time they spend with you.
Your restaurant is akin to your home, and your guests have arrived to enjoy themselves. You have staff to assist in cooking, seating, serving and clearing; but you are the host or hostess. It is your job to ensure each and every guest in your restaurant has a pleasurable and positive experience.
As a manager it is your responsibility to do this by reading each and every person who comes through your door. That is how to run a restaurant.
9 Simple Techniques to Read a Guest
When we talk about reading a guest, we refer to:
Looking at where the guest is in their dining experience.
Studying the condition of the guest: Are they happy, animated, eating, drinking, waiting, silent, expecting something or in need of service?
Finding out where they came from: Are they a local, are they visiting from out of town, here on business or vacation?
Being curious about what they went through to get to the restaurant: Did they have a trying time getting a reservation? Did they wait a long time to be seated? Are they on business, vacation or with friends or family?
Asking about their day: Have they had a hard work day or a relaxing vacation day?
Learning why then came to your restaurant.
Discovering what they need from you.
Experimenting with new and different ways to approach and interact with the guest to enhance their dining experience.
Adding a positive thought to their day.
How to Read a Guest by Analyzing their "Style"
Your guests typically fit into four different styles. By learning to recognize and respond to those styles, you will improve your ability to more effectively run a restaurant. You can prepare for these four diner personalities types and develop strategies for effectively managing each one.
The four styles of guests:
The Controller: this guest is the dominant leader, the doer, demanding and blunt. Treat them with seriousness, tact, and respect.
The Socializer: this guest is emotional, expressive, playful, interactive and trusting. They want to engage and have fun and are looking for more of a fun experience.
The Relater: this guest is a listener, patient, friendly, sincere and likes the status quo. They want to engage in conversation, be educated, guided and they want to be a part of.
The Thinker: this guest is a perfectionist. He or she is a planner and pays attention to rules and details while being cautious and accurate. This guest wants to have everything in precise order to feel most comfortable.
Which of the four styles of guests best describes you?
Do you like being treated seriously and with respect, like the Controller?
Do you enjoy engaging, having fun, and interacting, like the Socializer?
Do you prefer exploring, discovering, and learning about a restaurant, like the Relater?
Or, Do you want to study the menu in great detail, find out about the mechanics of the restaurant, and have your dining experience in precise order, like the Thinker?
The more you understand and actually interact with the four styles of guests, the easier it becomes to run a restaurant and create unique dining experiences.
The 4 Step Guest Interaction System: Read, Approach, Interaction, Opening Line
Guests have different needs and expectations. Your interaction with a table of businessmen will be very different than how you would interact with a family.
Tailor the way you read, approach, and interact with your guests using these steps.
Step 1: Start by reading the guest's style: Which of the four styles of guests do they fit into?
Step 2: Consider your approach: Will it be formal, casual, serious, playful or relaxed?
Will you approach with a surprise, an item they ordered, some information or another unique approach?
For a family, it could be playful; for an older couple it might be a special dessert; for business people it could be a special after dinner drink menu.
Step 3: What is the interaction?
How will you engage with the guest? Ensure it is comfortable for them and for you. Become a part of the experience. It can be as simple as a recommendation, checking on their meal, talking about future events, or asking about the guest and their interests.
Step 4: The opening line is simply what you say first to the guest. It should be well-crafted, rehearsed, and modified for each Guest Interaction Scenario:
With families you could ask their names and what they did today.
With vacation guests, ask what they enjoyed most today.
With couples, ask about how they met or how long they have been together.
Here's an example of how to easily develop the four steps of the Guest Interaction System: Read, Approach, Interaction and Opening line, using scenario # 4, Couple with children (Located in the Guest Interaction System Exercise below)
We notice the parents interacting, being expressive and animated with their children. We 'read' their style as Socializer. They're having fun, so we strive to provide that type of experience.
The 'approach' would be friendly with a smile, displaying relaxed, casual body language.
The 'interaction' would be a bit playful, recognizing the children and asking what they like to eat or drink or asking their names.
The 'opening line' could be directed to the children, asking why they brought their parents to the restaurant or do their parents need a special adult menu. We're being playful and creating an experience for the children and the parents. If children love your restaurant, they will ask their parents "Please can we go back?"
Guest Interaction System Exercise
Choose the scenarios that you deal with most in your restaurant. Then have the appropriate staff that interacts with each type of guest complete the Read, Approach, Interaction, and Opening line. You can use this exercise as training aids in your pre-shift meetings or hold a training session to focus on them. This exercise will enable you and your staff to effectively read and interact with your guests and create more memorable dining experiences for them.
By successfully using all these techniques and learning to read your guests – by focusing on them, by approaching and interacting with them – you will then be able to respond to their needs, wants, desires and expectations.
You will make them feel wonderful while they are with you, that you truly care about them, their lives and creating unique dining experiences for them. This, in the long run, will increase your business, word of mouth, shares, likes and success. And that's your goal when you think about how to run a restaurant.