Restaurants have the potential to introduce new menus year-round and cater to their guests' changing taste buds. As well as engage in loads of restaurant marketing strategies.
But just like a basketball that hits the hoop and misses its target, your restaurant can also experience a slump, especially if you rely on the food itself to bring people through the door.
The secret to attracting and keeping valuable customers is to serve delicious meals with a side of good times. Make the most of the fact that guests also want to have fun and experience something memorable by leveraging these 8 restaurant entertainment ideas.
Still looking for options? Carry out restaurant surveys and make use of your restaurant reservation system to generate ideas.
Dedicate A Space to Those Selfie-Loving Patrons
As the Instagram craze grows, use the urge to take photographs to your advantage by creating a separate space in your restaurant where guests can snap and share fun images of themselves.
Keep the area stocked with costumes and proms so your customers can have fun taking all kinds of photos in between orders.
Another thing you could do is set up a custom backdrop with your eatery's logo in this space, so all the images that people share on social networks also feature your restaurant's branding.
Plus, if you create a branded Instagram hashtag, guests may use it in their posts as share the experience of dining at your restaurant with their friends and family – no other kind of promotion is more powerful!
Host Live Trivia
What's a fun, yet intellectual, way for restaurants to encourage people to come in and dine during the slower nights of the week?
Live trivia! From the unique atmosphere to the ridiculous team names (Jalapeno Business, Bed, Bath & Pizza, etc.), live trivia challenges are a great way to bring in dozens of guests for a night of food, fun, and games. When it comes to arranging one, you have more than one option.
Some restaurants hire trivia hosts from outside to run a live event with a theme, such as movie names and song lyrics. Others prefer doing it themselves, creating the questions around their menu and ambiance.
Regardless of the format you pick, there's one trick to success with trivia: host it in intervals. Invite patrons to make teams and compete for 4-5 weeks. This can boost repeat business as participants pay weekly visits to your restaurant to finish what they started.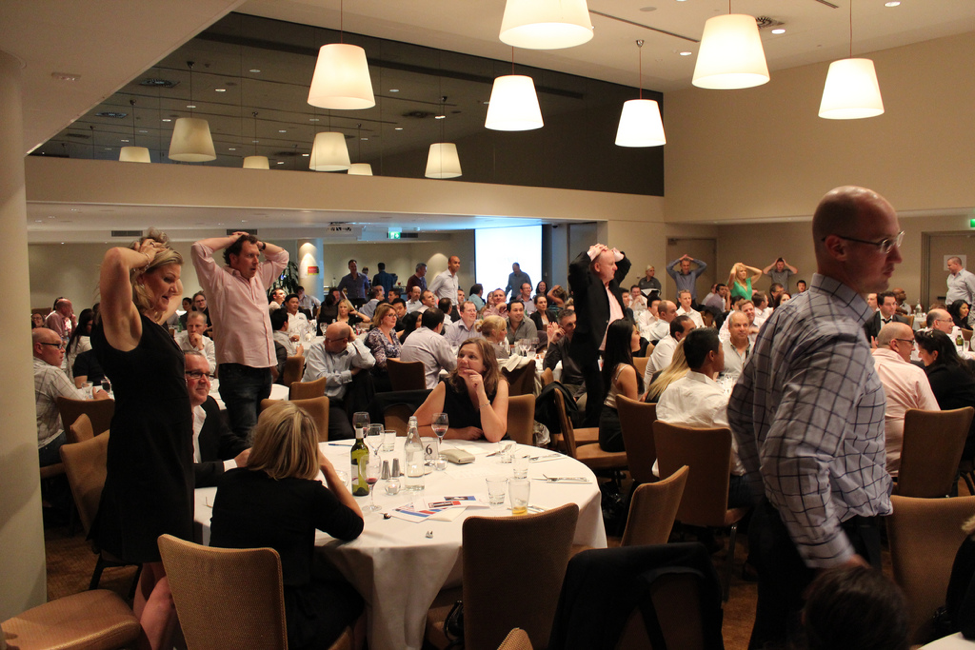 Bring Out the Games
Adding a new dimension to the evening or happy hour entertainment, games are always an excellent choice for keeping guests engaged and happy.
Bowls, games of croquet and giant chess boards are all great restaurant entertainment ideas, but why not take a walk down memory lane – and take your customers along – with some retro gaming? BMI Gaming sells all those arcade games that we loved during our childhood such as Pac-Man and Space Invader.
Retro games like these are also a great way to establish a family-friendly atmosphere and keep the young ones entertained throughout the time their parents spend at your restaurant.
Arrange a Meet & Greet with The Chef
Many restaurant guests would cherish the opportunity to meet the head chef in-person. Why not fulfill their wish by arranging a meet & greet session with your culinary mastermind?
Select a weekday when business is usually slow and give customers the opportunity to meet the person behind the cuisine.
Have the chef visit the tables to talk about his or her culinary vision and what goes into preparing each dish to perfection. You can even create a special tasting menu that the head chef can serve and take feedback on.
Clients will love the chance to get an exclusive insight into how the food makes it from farmland to the restaurant table.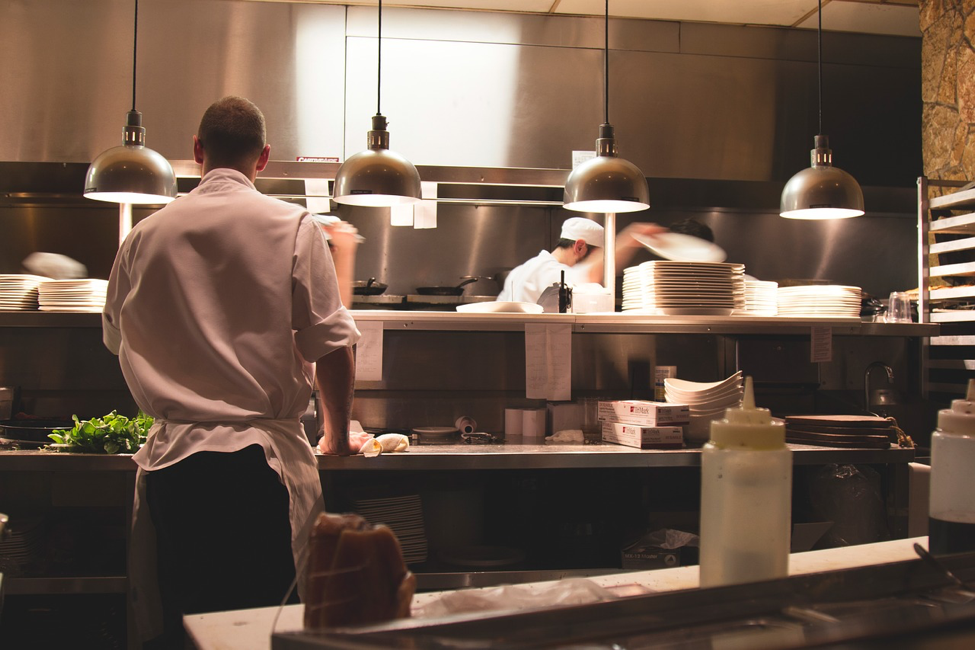 Hire A Close-Up Magician
Forget pulling live doves out of a hat. Interactive, close-up magic is one of those restaurant entertainment ideas that is guaranteed to capture patron's imagination and add another layer of excitement to the dine-in experience.
Magicians like David Willmott and Grant Mitchell exactly know how to surprise restaurant guests with something extra. What's more, magicians like them can distract the patrons' attention from the fact that the bill, or their meal, is coming in slow.
Whether it's during the wait as the kitchen prepares orders or to break the ice as people sit down to eat, close-up magicians can intrigue customers of all ages, from David Blaine-style mind-reading to close-up tricks using coins and cards.
Invite or Collaborate with Local Musicians
We've covered magic and trivia, but no list of restaurant entertainment ideas is complete without live music. Restaurant goers love it, especially if it's a local musician they like and support taking the stage.
Hence, consider inviting or booking local musicians (who are always looking for their next gig) to sing at your restaurant, at least a couple of times a month.
You could also replace your everyday decor with posters of the booked artists. Let guests browse the posters as they wait for their meals and sip away their drinks.
They'll feel like they've entered a restaurant as well as a live concert. Also, you may be able to ask for a commission for any merchandise sold through this arrangement. Now that's a win-win.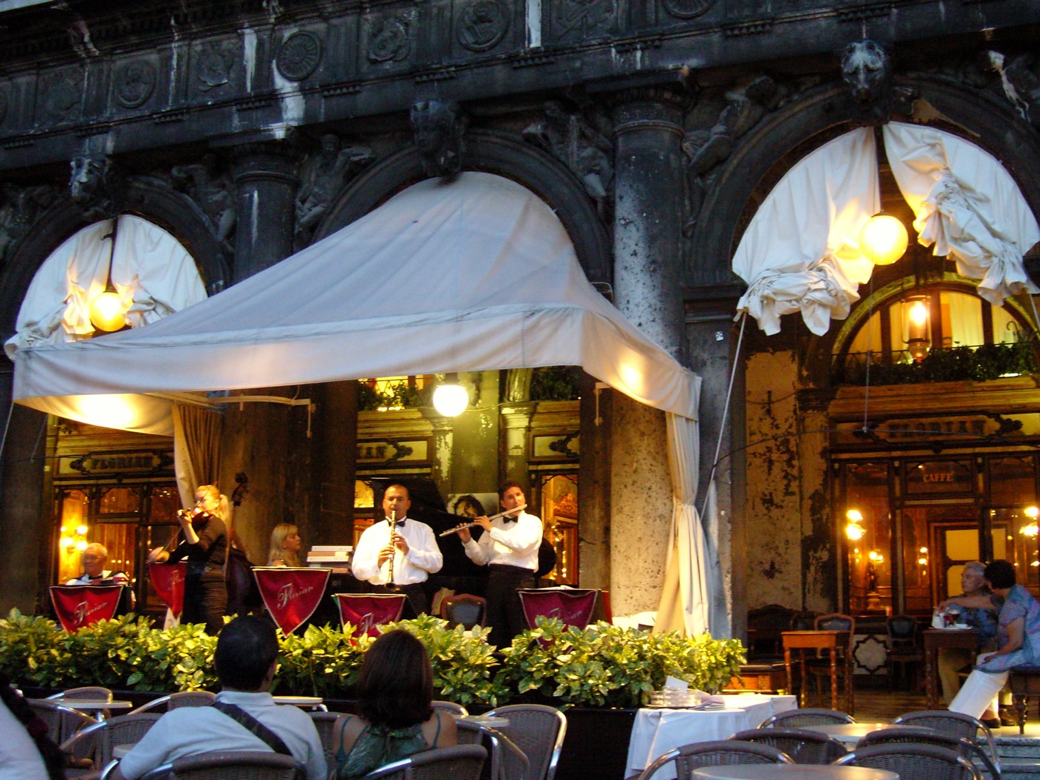 Plan A Wine Tasting Event
If there's a bar inside your restaurant or there's wine present on your menu, you can plan a wine tasting event to bring in not only your regular customers but some new guests as well.
Give attendees an opportunity to enjoy the various wine samples from different regions and discuss their origins with the sommelier (aka. the wine expert). Sommeliers can entertain guests through storytelling, highlighting the subtle differences between each variety in an enticing manner.
Moreover, wine tastings can be a great opportunity for a restaurant to introduce specialty menus that feature food and snacks designed to complement the wine.
For example, if the event's theme is wine from France, you could introduce a specialty menu featuring authentic French dishes, such as olive tapenade and bleu cheese.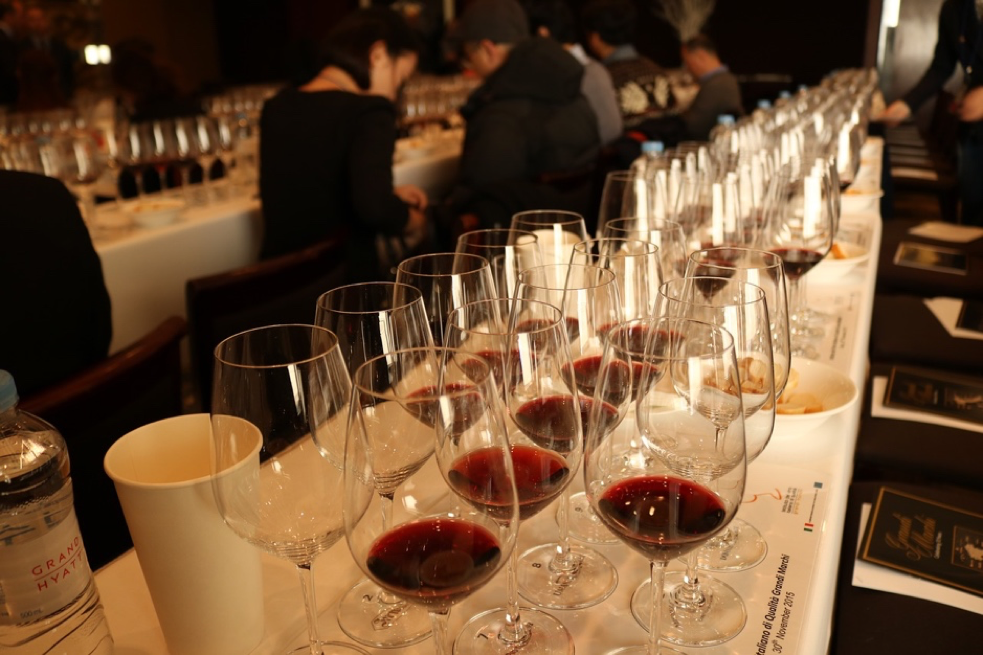 Schedule A Karaoke Night
We'll wrap up this list of restaurant entertainment ideas with karaoke. Give your guests an opportunity to showcase their hidden singing talent by hosting a Karaoke night.
For those of you unfamiliar, the concept was first introduced in Japan as a popular event of 'interactive entertainment' where everyday singers choose their favorite songs and sing them over instrumental recordings of the track.
For Karaoke, you'll need to bring in a karaoke machine, along with a screen for displaying the lyrics, a microphone, as well as a wide selection of popular music tracks. It's best to rent the equipment if you're planning to do Karaoke once or twice a month.
Try making this one a little different by arranging a Karaoke competition once or twice a month and the winner gets their order paid for. Guests will love singing their hearts out, especially when they stand a chance to win a free meal.
The restaurant business isn't just about creating and selling delicious meals; it's about offering a memorable experience to your guests. Executed correctly, the restaurant entertainment ideas above can engage your customer base and help keep your business afloat during quiet periods.