We've got exciting news!

Eat App and the ENTERTAINER have joined forces to give restaurant diners an even better guest experience.
"We are excited to collaborate with The Entertainer to improve restaurant guest engagement and booking experiences." — Lourah Distler, Eat App's head of channel partnerships.
"At the ENTERTAINER, we are always striving to enhance our customers' experience, and the collaboration with EAT APP is a great step towards achieving that goal. By combining our expertise, we have created an even more seamless and enjoyable booking experience for members." — Karen Cordeiro, Head of Marketing at the ENTERTAINER.

Now, restaurant diners can view exclusive fine dining options, PLUS make a direct online booking at the venue directly on the Entertainer App.
Want to give it a try? Download the ENTERTAINER app today.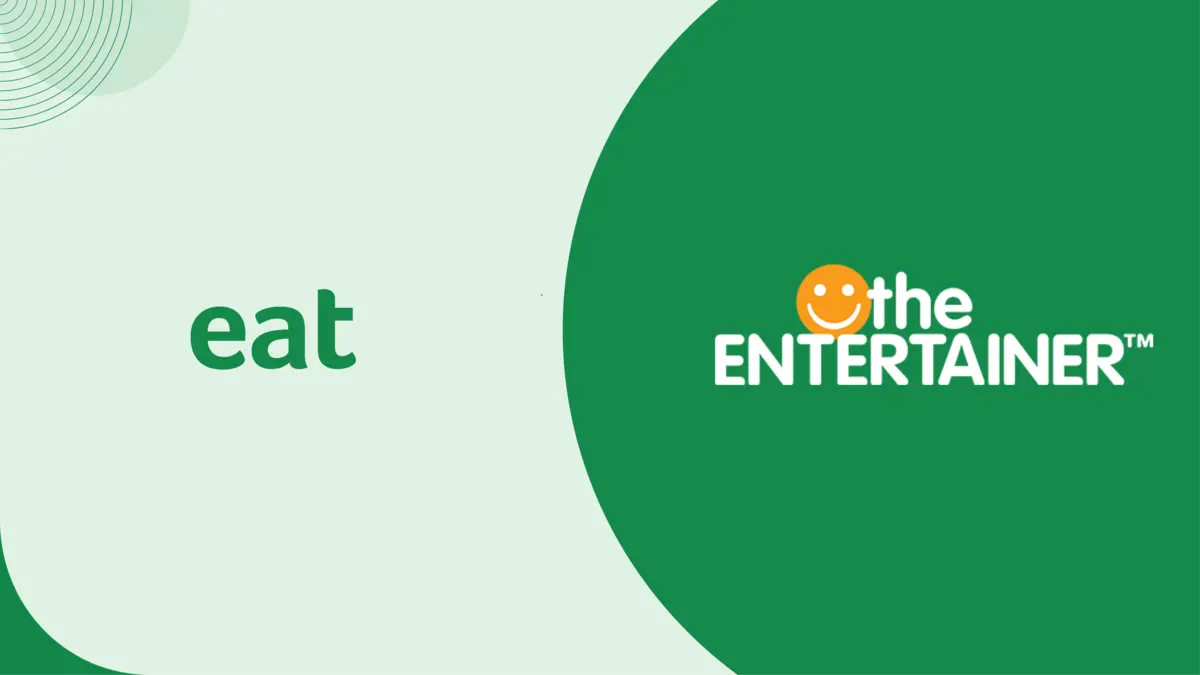 Are you a restaurant and interested to know more?
There's nothing better than providing your guests with a seamless booking experience. So, why not offer visitors the opportunity to skip the queues and calls with a direct booking widget on the Entertainer App?
Want to know more? Here's how it works:
If you're an Eat App client, and your restaurant is already on The Entertainer App, a "book now" button will automatically appear on your restaurant's profile page.
>>>> For operators who are looking to be a part of this partnership, reach out to our team today.
Take the time to improve your guest experience even more with the help of Eat App and The Entertainer.
ABOUT EAT APP
Eat App is an industry-leading restaurant reservation and table management platform. It provides cloud-based applications to restaurants for increasing efficiency and revenue through real-time restaurant reservations, automation and guest data management, and CRM. Eat App is known for helping restaurants save hundreds of hours every month through host stand optimization and automation, as well as understanding their customers through data allowing them to increase loyalty. Eat App counts industry leaders like Emaar Hospitality Group, The Four Seasons, The Ritz-Carlton, The Maine Group, Food Fund International, and Radisson as customers.
ABOUT ENTERTAINER
The Entertainer App is equipped with a ton of fantastic features that will enhance your enjoyment of the event. You always have your offers with you, and it's easy to utilize. Every month, new offers from existing merchants as well as exclusive monthly offers are added. By inviting family and friends to download your app, you can share these fantastic deals.

The app also offers Entertainer Travel, which has over 500 hotels globally and gives you the opportunity to stay at some of the top hotels in the world. Check out our FAQs for more information and specifics, and familiarize yourself with the App by learning more about it. Start having fun now!