Events are a great way to draw people to your restaurant, whether on a big holiday weekend or a slow weeknight. If a restaurant has promised a memorable experience, diners are bound to come in, enjoy their meal, and be entertained. From hosting an 80s Fever Night to running a quirky dating event, these 25 restaurant event ideas will attract huge crowds – without breaking the bank for your business.

25 Best Restaurant Event Ideas
Speed Dating
Dating events tend to attract individuals who are new to the city, so they are a great way to introduce your restaurant to new faces.
Unique Holidays
Make a statement by celebrating holidays that guests have hardly heard of. Fruitcake Toss Day, English Toffee Day, and Curried Chicken Day are just some of the events you can get involved in.
Art Exhibition
Turn up the ante by hosting a local artist's work in your restaurant. Do this on slower nights to attract more people.
80s Fever Night
Blast some 80s music and encourage customers to show up in their best 80s attire. Add a unique twist to the event by offering food specials and drinks based on 1980s rates.
Battle of The Bartenders
Every quarter, arrange a face-off between two or more of your bartenders. Let guests decide the winner, and create restaurant promotions around the cocktails they whip up.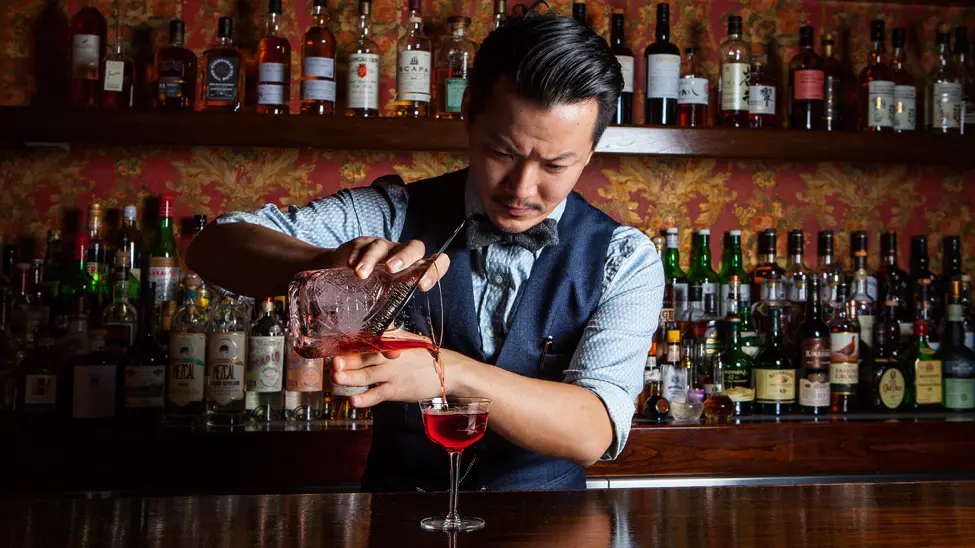 Artisan Spirit Tasting
Hosting an event where guests get the opportunity to taste a rare artisan spirit is an ideal way to attract people that might otherwise be unable to afford the drink.
Board Games Night
Know what other pairing besides wine and cheese work great in a restaurant? Food and games! Stock up on board games to attract guests who are looking to entertain themselves while snacking on appetizers.
Ugly Sweater Party
Encourage patrons to come in during Christmas week by holding an ugly sweater party. Share the worst dressed on your Instagram page and offer a free meal to the ugliest sweater wearer.
Dining in the Dark
Let your customers experience dining in a new way. Turn off the lights to create a sensory experience that forces diners to connect with people around them, despite being unable to see, in a powerful way.
Sports Event Celebration
You don't need to run a sports bar to host an event in honor of the Super Bowl or the Olympics. Give customers a good reason to meet with friends at your restaurant.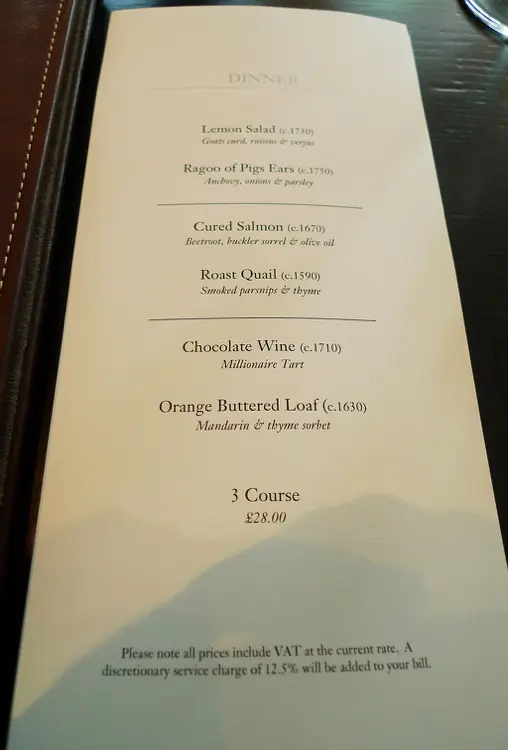 Surprise Menu Night
Refresh your menu for one day only to offer a unique tasting menu, and do not reveal the names of the dishes until the last minute. Who doesn't love a surprise?
Open Mic Night
Use the format of a hit television show like American Idol for hosting your open mic night. Invite a local musician to judge the participants, and award the winner with a free meal.
Scavenger Hunt
Give your customers a mission and have them find clues that lead to its successful completion. It's an experience like no other.
Tips from the chef
Once a month, host an event where the chef comes out of the kitchen to give a demonstration. He/she can talk best practices like the quantity of salt and lime to put on a steak in order to make it tasty and juicy.
Arcade Weekend
From pinball machines to updated classics, arcade games will enhance the overall experience for restaurant guests. For older customers, you can capitalize on the nostalgia of 70s- or 80s-movies through movie-based games.
Charity Run
Arranging a charity event like a big run or walk is a unique way to exhibit your support for a worthy cause. Consider partnering with a local charity to attract more people and raise awareness.
Paint Exercise
Guests can be given a canvas and some paint, after which a local artist can guide them through the steps to paint a scenic landscape. Meanwhile, you can shake up drinks and serve appetizers.
Hire A Close-Up Magician
Forget pulling live doves out of a hat. Interactive, close-up magic is one of those restaurant entertainment ideas that is guaranteed to capture patron's imagination and add another layer of excitement to the dine-in experience.
Magicians like David Willmott and Grant Mitchell exactly know how to surprise restaurant guests with something extra. What's more, magicians like them can distract the patrons' attention from the fact that the bill, or their meal, is coming in slow.
Whether it's during the wait as the kitchen prepares orders or to break the ice as people sit down to eat, close-up magicians can intrigue customers of all ages, from David Blaine-style mind-reading to close-up tricks using coins and cards.
Standup Comedy Night
Help customers get their giggle on by hosting a standup comedy night at your restaurant. All you need is a registration paper, a mic, and a few cocktails to go with the evening's theme.
Pop-up Event
Partner up with a local business to host a pop-up event like a craft night or a weekend visit to a farmer's market. Keep an eye out for local opportunities that can help you present your business in a different manner.
Spa Night
Hosting a spa night is one of the best restaurant event ideas to attract the weekend crowd. Recruit a masseuse to give neck and shoulder massages, and pre-sell tickets to the event to boost revenue.
Karaoke
Host a karaoke competition once or twice a month with the best performer getting their dinner paid for. Make sure there is a huge song selection available on the karaoke machine; you want to attract as many customers as possible and the bigger the song list, the better.
Radio Broadcast
Invite a radio jockey from a local radio station to broadcast live from your establishment. Make sure the theme of the broadcast is something that'd appeal to your audience. For example, a broadcast related to the Billboard Hot 100 chart would resonate well with millennial guests.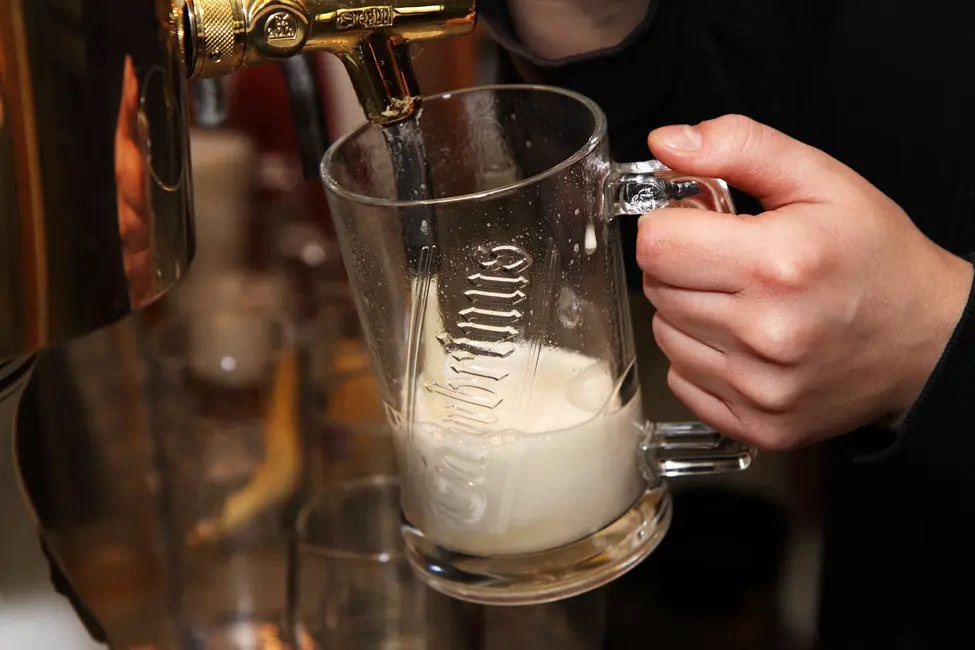 Tap Takeover
Contact a local brewery and team up with them to host a tap takeover event featuring their beers. You can also introduce new beers in your menu and have beer creators give a small introduction about their brews.
Plan A Wine Tasting Event
If there's a bar inside your restaurant or there's wine present on your menu, you can plan a wine tasting event to bring in not only your regular customers but some new guests as well.
Give attendees an opportunity to enjoy the various wine samples from different regions and discuss their origins with the sommelier (aka. the wine expert). Sommeliers can entertain guests through storytelling, highlighting the subtle differences between each variety in an enticing manner.
Moreover, wine tastings can be a great opportunity for a restaurant to introduce specialty menus that feature food and snacks designed to complement the wine.
For example, if the event's theme is wine from France, you could introduce a specialty menu featuring authentic French dishes, such as olive tapenade and bleu cheese.
Host Live Trivia
What's a fun, yet intellectual, way for restaurants to encourage people to come in and dine during the slower nights of the week?
Live trivia! From the unique atmosphere to the ridiculous team names (Jalapeno Business, Bed, Bath & Pizza, etc.), live trivia challenges are a great way to bring in dozens of guests for a night of food, fun, and games. When it comes to arranging one, you have more than one option.
Some restaurants hire trivia hosts from outside to run a live event with a theme, such as movie names and song lyrics. Others prefer doing it themselves, creating the questions around their menu and ambiance.
Regardless of the format you pick, there's one trick to success with trivia: host it in intervals. Invite patrons to make teams and compete for 4-5 weeks. This can boost repeat business as participants pay weekly visits to your restaurant to finish what they started.
Celebrity Meet and Greet
If you can get a celebrity (even a local one) to show up for an evening, then you have a great restaurant event idea at your disposal. Not only will they attract a flock of customers, but they can also help you increase revenue via themed menu items that are a reflection of their latest work.
Couples' Night
This event can be hosted on the last Saturday night of every month. Make sure to create special deals for two and have candlelit tables in place. This should lead to reservations for double dates and lots of extra revenue.
How to Choose the Appropriate Event
Before you start planning and budgeting for any event, it's crucial to understand your customer profile, budget, and the relevancy of an event's timing.
In order to make your event a success, you need to be sure that people will be interested, and whether it makes sense to host the event at a certain time.
Understanding customers' behavior and preferences involve a combination of data from your reservation system and POS and an honest assessment of your target market. If your main audience is elderly, hosting a charity run may not be the best idea as older guests may struggle during the event.
Likewise, take your budget and the timing of the event into account. You don't want to host something that drains a quarter's worth of your cash flow or hold a Chicken Day on New Year's Eve.
Budgeting the Event and Targeting Profit
We can never stress it enough; having a sound budget is the key to a successful event. The first step to budgeting is to figure out each component of the event that can incur an expense. You can simply open up an Excel file or Google Sheet and enter the different event planning expenses.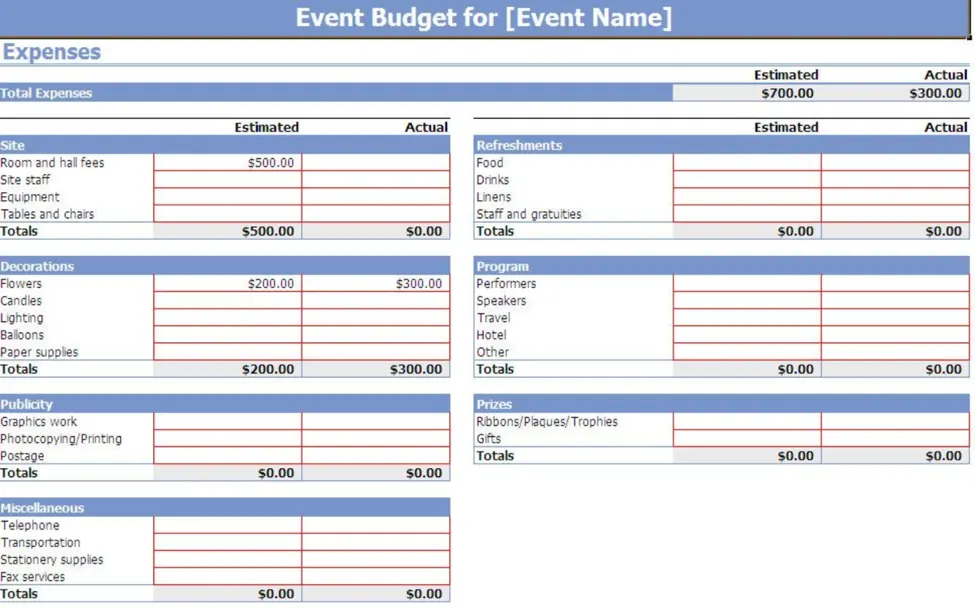 The aim of this budgeting exercise is to make you aware of the various types of budgeting expenses that may occur. This should give you an idea of the amount you should charge for the event ticket in order to make a decent profit.
How to Market the Event
Without an integrated marketing strategy, even the most carefully planned event is doomed to fail. So, once your event theme and budgeting calculations are in place, it's time to kick off your promotions. Below are a few ideas you can use to get the word out about your event.
Keep them coming back
Ensuring that you're targeting the right people with your marketing is crucial. Enable auto-tagging for your guests based on set criteria like a number of visits and spend amount to enable advanced segmentation using an automation system like Eat App, and take it a step further by creating an automated marketing flow to create a streamlined sequence of tailored and personalized messaging for your events that targets your customer segments that are most likely to respond to your event, without any manual effort. For example: If the guest visit count reaches 100, then tag them as VIP and send them an email with an exclusive discount for your next event.
This not only helps save countless hours by automating the entire process but also improves your guest experience and satisfaction with personalized messaging
Engage Instagrammers or Local Influencers
Invite people with big Instagram followings or local influencers to your restaurant in exchange for pre-event coverage.
Refresh Your Facebook and Twitter profiles for the Event
Those banner spaces on your restaurant's Facebook and Twitter profiles are a great opportunity to showcase your event and ensure the theme, ticket price, and list of activities are always prominent.
Send Direct Mail to Loyal Guests

Besides social media promotion and email invites, consider applying direct mail strategies for your regular customers by sending a physical invite to their address.
Capitalize On Past Attendees
If you already have an existing customer base and have hosted an event in the past, encourage past attendees to post videos and images of the event. No marketing is better than social proof of your hosting abilities coming from real people.
How to Manage Events by Getting Guests to Pre-Pay
Even though you might be skilled at staying on top of deadlines and juggling various tasks, there's not always enough time to manage every aspect of your restaurant. So, if you're organizing an event and targeting profit, you need to find a way to manage reservations and bookings in a manner that ensures attendee satisfaction and positive ROI.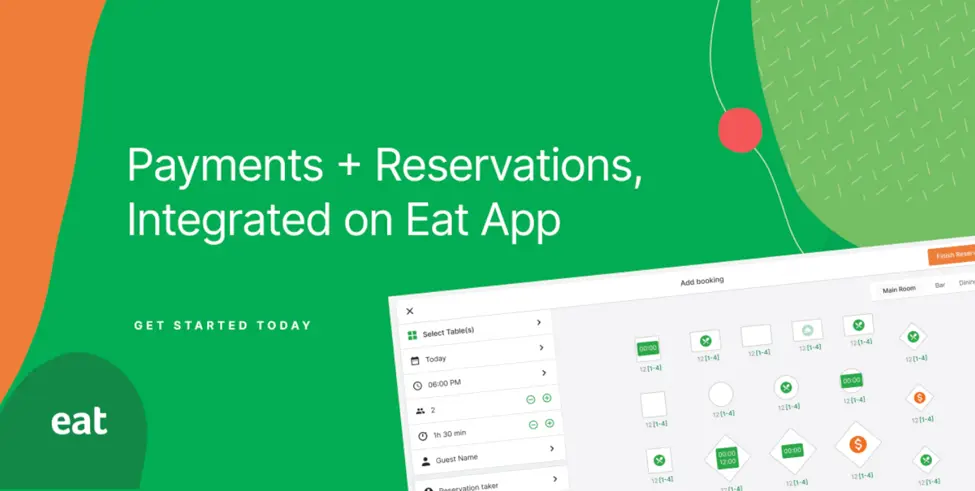 One way to do this is to pre-sell the event through ticketing. This offers a variety of benefits such as less no-shows and upfront revenue. Pre-selling means guests will be paying for their reservation/table in advance, so they're more likely to attend than if they made an unpaid booking. Plus, it enables you to book revenue before the actual day of the event, giving you additional time to plan and eliminate the financial risks of organizing the event.
It's also easy to pre-sell tickets if you're using an integrated restaurant reservation system like Eat. The system allows you to add a checkout function on the reservations page, as well as see if there is extra capacity and offer new payments in just a few clicks.
On The Day Considerations
The event day is crucial; your efforts on this day can be the difference between a widely successful event and a ho-hum one. The trick is knowing where to target your efforts. Below are some areas that make the events different from standard restaurant shifts.
Serving Guests
Your waiters, waitresses, and servers are the face of your event, so you'll want to line up your best staff to serve the guests. This means focusing on people who have plenty of food serving experience, good poise, and great interpersonal skills.
Operating Procedure
Because an event day is different from a typical day at a restaurant, you may need to review your operating procedure to create custom shifts for your staff. This won't be a hassle if you're using an integrated restaurant reservation system. The best reservation systems will have event payments integrated into the shift management tool, meaning you'll be able to set custom shifts for your event and manage the event reservations just like you would with standard shifts.

Vendor Confirmation
You should also confirm details with vendors such as photographers, caterers, and AV technicians (if you've recruited them) in the morning. Make sure every one of them has the right headcount and knows how to get to your restaurant in order to avoid unnecessary delays.
Post Event Engagement
Your work isn't done when the last customer leaves the restaurant. There are still various opportunities to nurture your customers. When it comes to post-event engagement, you'll want to follow up with people and ask for feedback or encourage them to visit events in the future.
This is where a CRM (Customer Relationship Management) tool can come in handy. CRMs like Eat help restaurant owners gain insight into their guests, allowing them to use custom tags to create lists of event visitors. This means you can track event visitors and their spending in real-time.
And because CRMs allow you to store details like phone numbers and email addresses, you can follow up with the visitors after the event to request feedback or send an invite to a future event.
Ready to try out some restaurant event ideas? Find out more about how you can use Eat to pre-sell events, manage reservations, and enhance the post-event customer experience.