One of the most overlooked aspects of a budding restaurant is its development of a social media footprint. This is a rough grey area that many either find too difficult to navigate or believe that it is not necessary, and do not want to change and adapt.
While social media isn't a must for all restaurants, it is certainly useful for those starting out or looking to drive revenue. The fact of the matter is that social media is here to stay, and if you want to cater to the next generation of "foodies", then it is essential.
Back in the day, reviews were in magazines, newspapers, some television shows, and simple word-of-mouth. None of these old mediums can spread the word faster than media platforms like Facebook, Twitter, and Instagram.
In fact, according to a TripAdvisor report, social media is now where restaurants invest most of their marketing efforts.
You don't need a professional critic's opinion in today's world. Now anyone can instantly tell their following what they thought of the restaurant experience, and you better believe this is seen by thousands of eyes!
Publicity like this can go a long way if used correctly. Here are six steps restaurants can take to set up on a social media platform to help drive the most business for your restaurant.

1. Create an Editorial Calendar of Events
Before you begin to post on any prospective social platform, create a calendar of dates where you will post about certain things. It's always better to organize your thoughts before putting them out there for everyone to see, and an editorial calendar is a great way of achieving this.
An editorial calendar serves as the backbone behind any good social media campaign and allows you to run campaigns from different accounts. If you want to highlight some of your seasonal dishes on Pinterest or Instagram, you will need to organize what gets posted on what dates. The organization helps your restaurant stay consistent with the original goal of why you started this social media advertising in the first place.
Editorial calendars also hold you accountable for deadlines and can help your team stay consistent in meeting deadlines. They also make sure that your company or restaurant posts at optimal times. A great example would be a food festival like Chicago Food Week. People come from all over the world to taste different cuisines, and this would be an excellent time to capitalize on your social media platform.
This is not the time to post randomly about services and dishes offered, despite the period of high restaurant traffic. It is always best to anticipate, and an editorial calendar allows you to do this most effectively. In this Chicago Food Week example, this could mean targeting different aspects of your restaurant each day.
Maybe you want to post through a different social media platform each day? Maybe you want to use several platforms each day. For each example, you will need a calendar that describes what you are posting, onto what platform you are posting it, and when you are posting?
Timing is everything, and a proper editorial calendar helps you pick the best, most effective times to post.
You can either create one by hand the old-fashioned way or use an Excel Spreadsheet. Alternatively, there are many social media scheduler software companies out there. These are the best options if you don't mind spending some money. We like Buffer, but there are many others.
2. Selling vs. Helping-Your Company's Approach to Posting
Once you start posting on various media platforms, make sure that your voice is authentic and that it grabs attention in the right way. There are so many advertisements that flood our daily world, and you want to avoid coming across as a nuisance.
You want to post with the mindset of helping others and providing a service, as opposed to selling people on your products. Say you own a breakfast place and you want to promote a new coffee brand that you are using. Instead of simply posting pictures of your new coffee on Instagram with its price, use a helping mindset to deliver your message.
You could try saying something along the lines of, "Our new cold-brew coffee is that extra push to get you through your morning meeting!"
Whatever the product is, just make sure you can relate to your target client base. A mindset of providing service allows you to do this more effectively. If people see your product on social media as something geared specifically toward them and their personal world, you have succeeded in every way!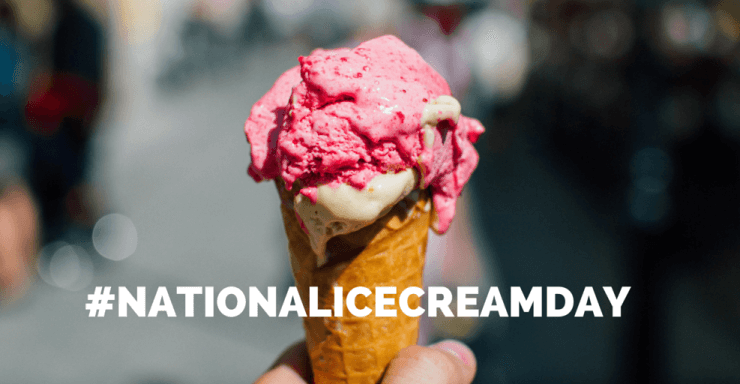 3. Use Trending Topics
Another great strategy when posting is to pay close attention to trending topics and market alongside them. Trending topics could be anything from weather, politics, sports, celebrities, etc.
This is another opportunity to get creative, as you can do pretty much anything to gain publicity. One particular pizza shop in Boston used this strategy brilliantly when a hurricane struck the east coast recently. Instead of retreating and closing shop like most places, they took a selfie with one of The Weather Channel's lead anchors covering the storm. They took a great picture of them smiling and eating fresh slices of pizza, along with the words "we're still open, come get a slice!"
The trending topic in this instance is the storm, and as many people are most likely watching coverage through The Weather Channel and following updates through their social media feed, this picture became a part of this. A good restaurant can find ways to gain publicity in a variety of situations, good or bad. They capitalize on anything that gains widespread publicity.
4. Get Feedback
Feedback from your client base is important because it allows you to understand the types of people eating at your restaurant. Feedback can be conducted via survey either in-store or online.
Most businesses use online surveys, as many people do not tend to spend time taking a survey in-store unless they are particularly impressed. The most effective way to get customer feedback and learn more about your client base is to get people to follow you.
This can take time and is properly established by following the steps above. Once you can set dates for social media post releases, you can ask your customers to follow you on social media. A great social media ad campaign will have people wanting to follow. The most effective way to do this is to create a reward system, mentioned as our next step!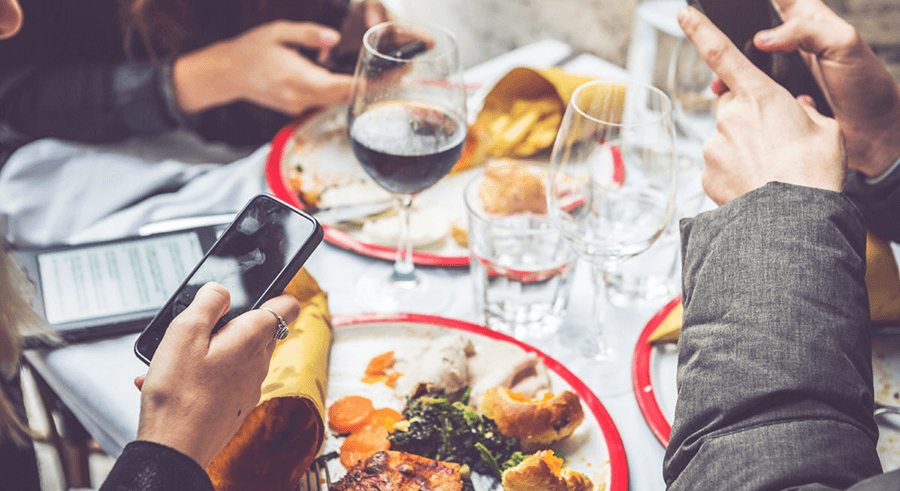 5. Rewarding Social Followers
A loyal customer base can be tough to get and time-consuming. If you are a new storefront this is especially tricky as many people do not know enough about your food yet. Rewards for your followers can help set up a loyal customer base and gain a larger following.
Many restaurants use store discounts as incentives for customers to follow them. A great example is a restaurant offering 15% off drinks if they follow you on Instagram. Another could be creating a post that says "like this post to receive a discount code".
You can also offer free appetizers for a select time after customers follow you on Twitter or Facebook. This is an important balance to learn though. You don't want to give away too much, but you still want to gain the necessary following and eventual publicity.
Items that are purchased wholesale and are inexpensive to prepare are always good options. Drinks can be domestic beers instead of imported or well liquors instead of top-shelf. Be sure to make this clear to the customer, as this will not help your following if people view your business as dishonest.
You can also reward people for posting about your restaurant. This is a very effective way to have others spread the word for you. Most importantly, people generally tend to care about the opinions of friends. A known and trusted source of information goes a lot longer in getting a customer base! Your restaurant could offer discounts to people posting about certain food items and entrees.
If they post about a new dish you are offering, offer it to them free of charge! This can also attract food bloggers: a different demographic in itself that needs to be catered to. Just make sure your food is presentable and take time in plating upsides so that it looks good for the photo! Next thing you know you'll have your new signature dish up on Instagram, with many followers looking on hungrily.
One more trick is to reward people for booking a table directly from your social media pages. By plugging your restaurant booking widget into your various social media channels and giving your followers free perks for using it, you are increasing the likelihood they will visit your restaurant.
6. Sharing Customer Generated Content
Letting others post about your food is effective, but another way to get the word out is to share customer posts on your own page. If something is especially positive, let people know! This gives off the impression that great things are happening at your restaurant, making more people want to try you out. Sharing customer content also lets you get to know more about them.
Posts can show a lot about people's particular likes and dislikes. If your core social media following likes a dish, but repeatedly dislikes another, scrap the unpopular dish. This goes beyond people in the restaurant giving feedback. It allows you to anticipate what future guests will appreciate, especially if they are followers of your own core media following.
Posting customer-generated content also fosters a sense of importance within the following. If your core group feels like they are heard and appreciated they are all the more likely to come back and dine with you, and more likely to say great things!