The world is becoming increasingly focused on photos, in particular those on social media. With 95 million photos posted on Instagram per day, and 240 million posted with #food alone, it is important for restaurants to hop on the social media train and establish an online presence before it's too late.
Most modern day restaurants thrive on their online food photos, some even garnering thousands of fans purely because of their mouth-watering, well-taken pictures.
You're probably wondering how you can achieve the same for your restaurant. The secret lies in a few food photography tips and techniques, that once mastered will take your photography to a professional level.
Food photography, while playing a huge part in establishing a social media presence, is much more important when it comes to your menu design.
Seeing as menu design and menu engineering going hand in hand, it only makes sense that one of your biggest strategies to improve profitability at your restaurant starts with the fundamentals.
Why are good food photos important?
Social media posts accompanied by photos are 10 times more likely to get engagement
Photos are universal, no matter the language, your photos can speak for your brand or business
High-quality trendy photos help drive sales
Restaurants that don't share interesting photos are often overlooked
They create a good first impression and help with branding
It is important for your restaurant menu to feature attractive food pictures
Nice food photos act as enticing collateral across the web alongside booking widgets, nudging potential customers to book a table at your restaurant.
---
Food Photography Tips
1. Lighting
When working with food in particular, always try to shoot your photos in natural lighting as opposed to using flash. Artificial lighting adds unnatural hues and shadows to your photos that are difficult to edit out.
Example: The photo on the left was taken using in camera flash while the one on the right only relies on natural lighting. The harsh flash creates unwanted shadows and reflections on your subject that using natural lighting will help avoid.

Bonus Tip: If you are unable to take photos outside, simply taking photos by a window with some natural lighting is enough to make a difference.
2. Be mindful of shadows
Shadows can make or break a photo. It is important to be mindful of the shadows cast around your subject. Taking photos in direct sunlight will result in harsh, dark shadows that are hard to ignore, while diffused lighting creates soft shadows. Your intended feel should dictate which of the types of shadows you use.
Example: The photo on the left has softer shadows, while the one on the right is mostly covered in shadows.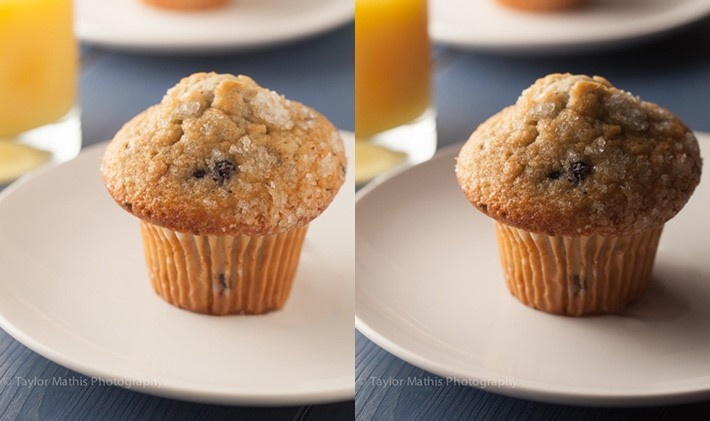 3. Keep backgrounds simple
In food photography, your photo is only as good as it's background. The background you choose should not overshadow your subject. Neutral solid colors or wood often work best for food.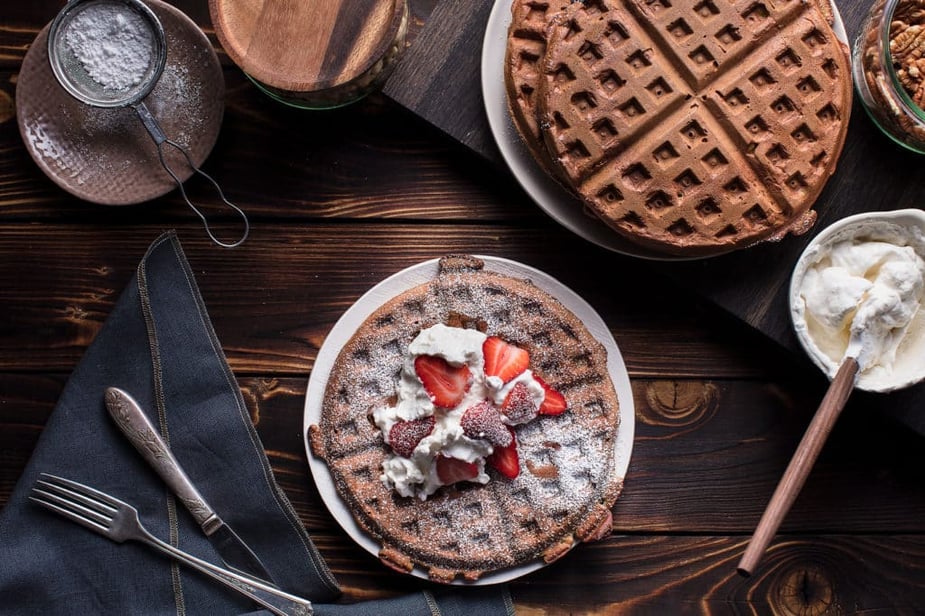 4. Shoot from different angles
Your subject plays a big role in the angles you choose. If you are taking a picture of a table full of food, it is hard to get everything in frame while also avoiding background distractions, this is where a top down shot would be useful. On the other hand, taking a picture of a layered drink, a dish with a lot of ingredients, or a single plate can be accomplished with a close up or side shot.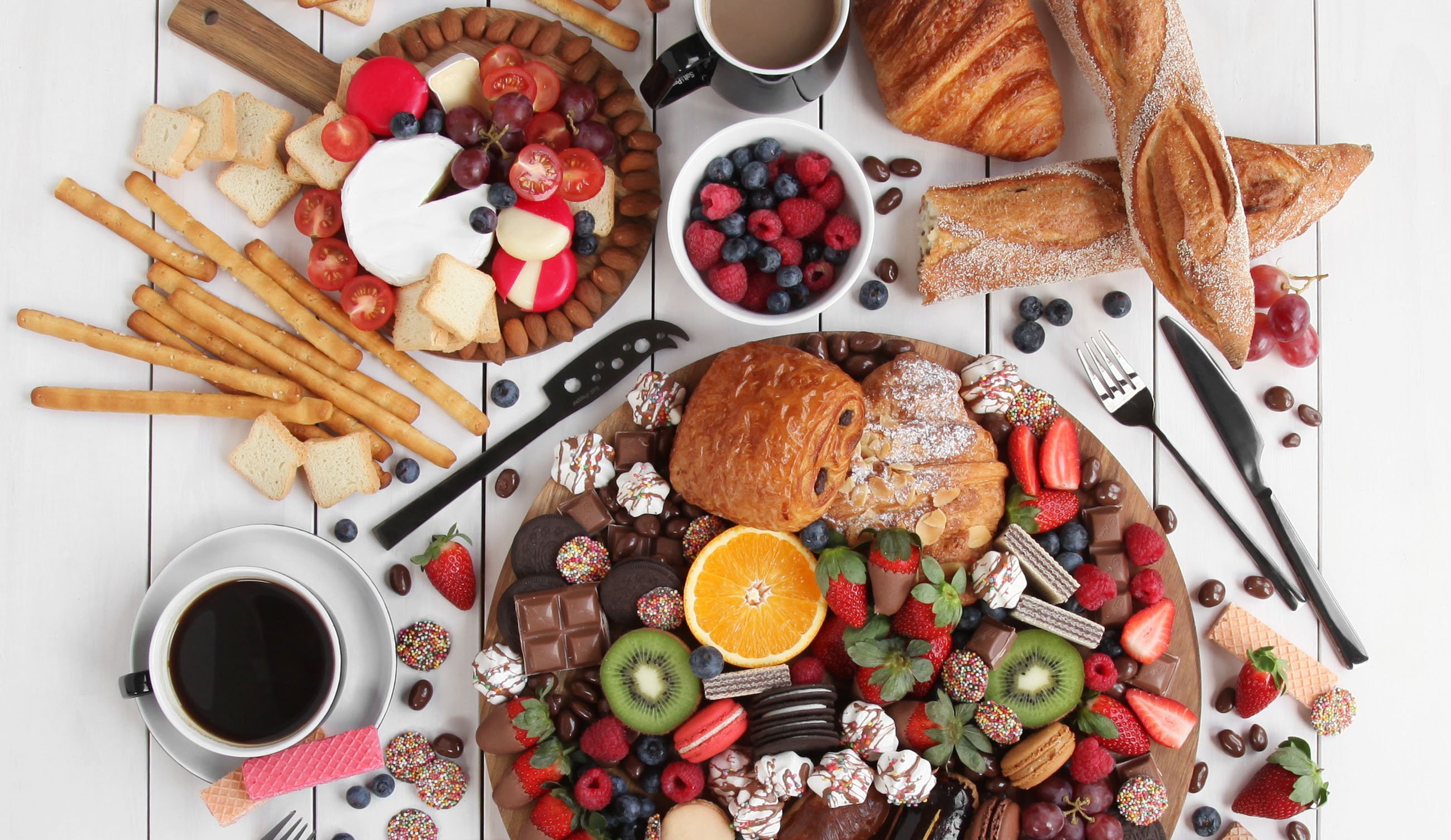 5. Decorate your scene
Although the dish is the most important element of the photo, decorating your pictures can add so much more personality. Incorporating dry ingredients and cooking utensils can bring your bland photos back to life. Is the dish seasonal? Add seasonal flowers or ingredients to the photo.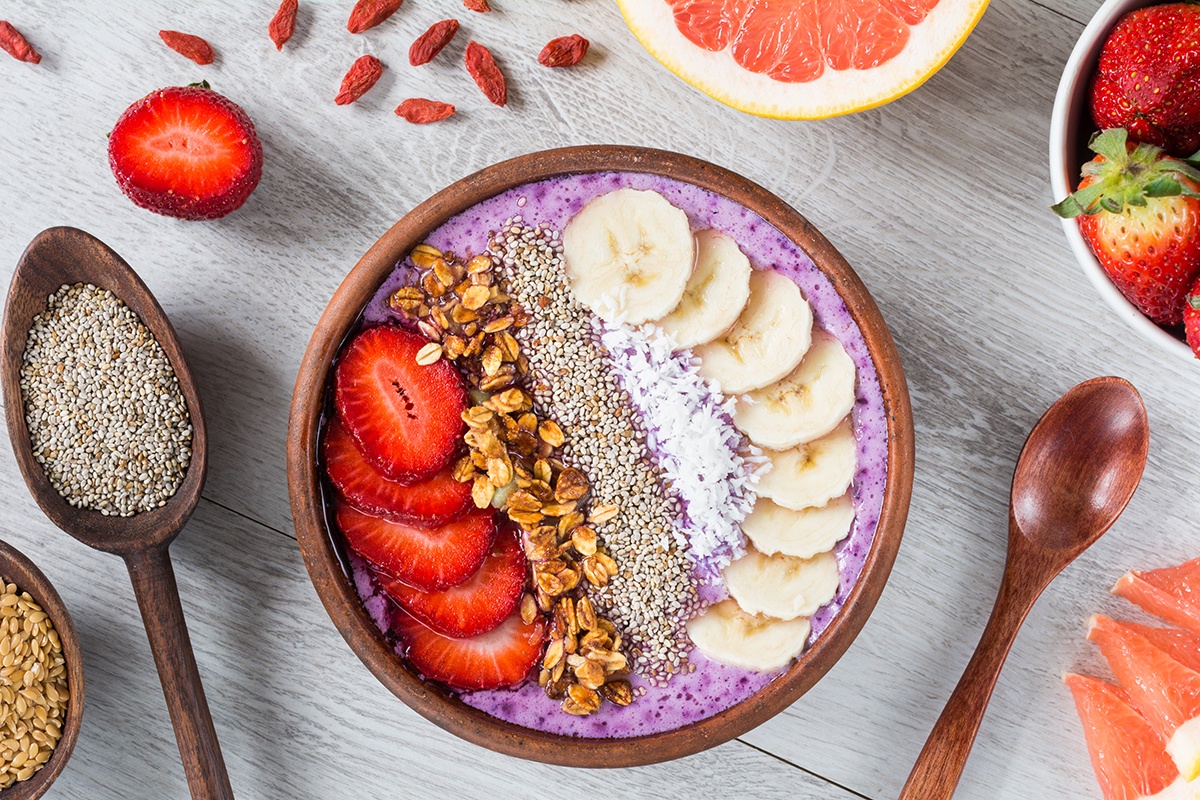 6. Keep it simple
It might be tempting to cover your table in decorations and props to accompany the main dish, but sometimes less is more. Remember to keep it simple, one or two props or even just an interesting plate is enough to add a subtle burst of personality and color without taking it too far.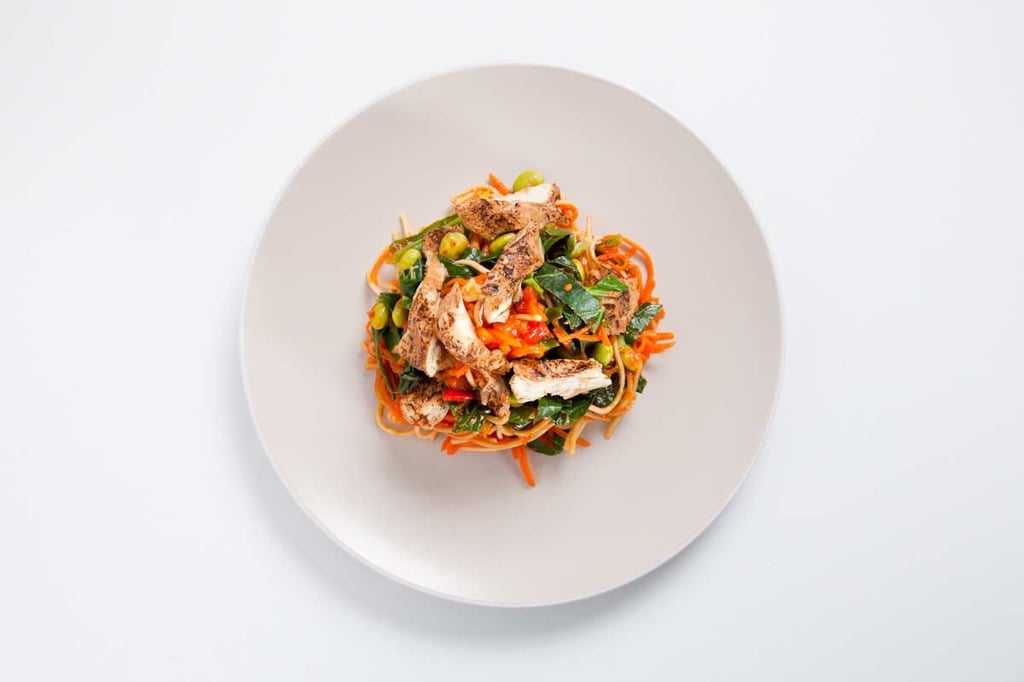 7. Post production
Sometimes it might feel like despite all your efforts your photos are still missing something. Programs like Adobe Photoshop and Lightroom can help your photos reach their full potential. If you don't want to pay for software, there are plenty of free photo editing programs out there.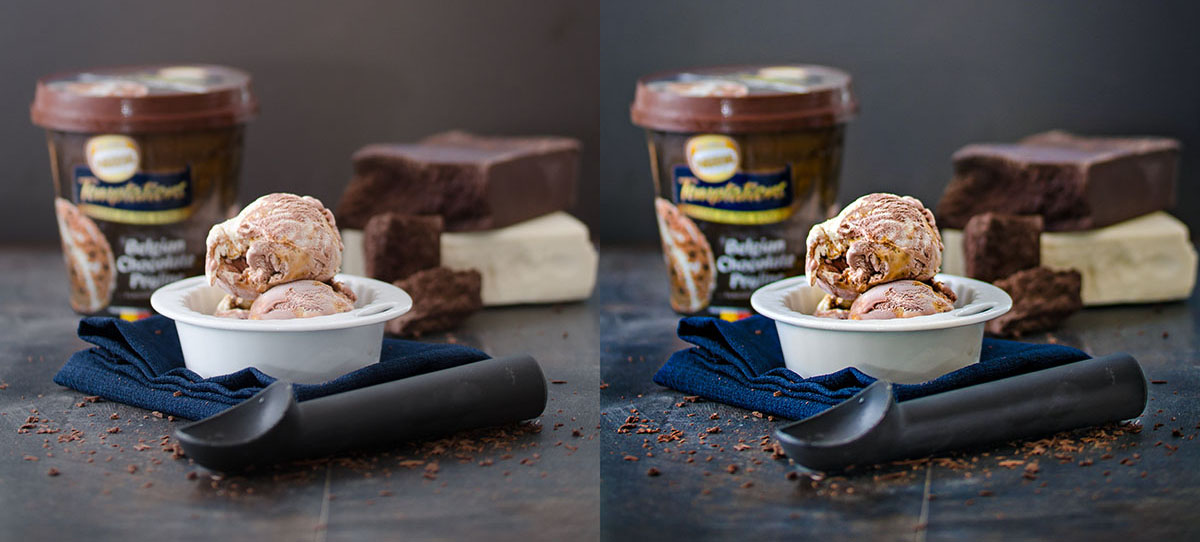 8. Add a human element
When taking pictures of food for your social media page, you are often trying to tell a story. Adding a human element is a great way to add emotion and break a static image while also creating interesting content.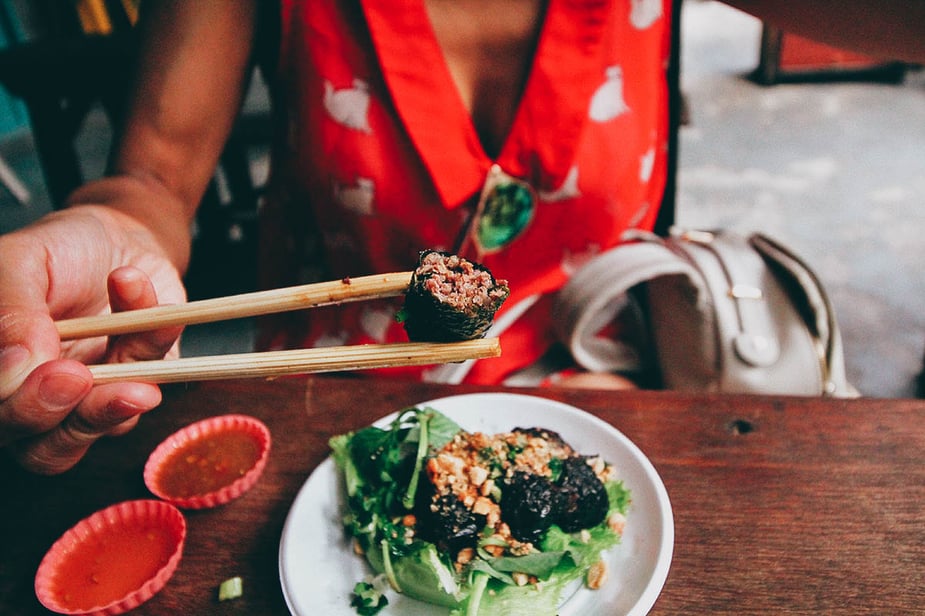 9. Get creative
Think outside the box. Use your surroundings to your advantage. Do you run a food truck on the beach? Place a few of your dishes in the sand and snap a few pictures. Have a beautiful view from your window? Incorporate it into your shots. Have fun with the process, your followers will appreciate you for it.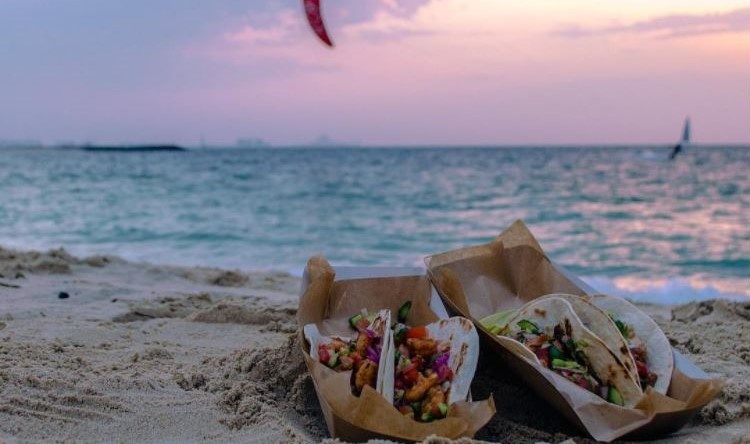 10. Develop a style
You should be trying to create a brand image across your social media channels. Whether it be your style of photography, your color scheme, or your editing process, find something that sets you apart from the rest and stick to it. A cohesive Instagram feed is the easiest way to attract new followers.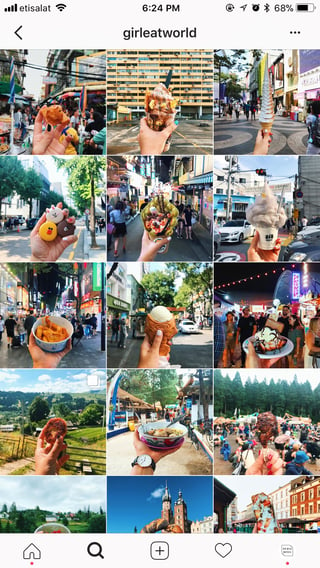 Putting yourself out there on social media is a great way to tap into a constantly growing market. By utilizing the steps above, you are well on your way to creating interesting content for your business that your customers and social media followers will love.
---
With the food photography tips present in this article and a little practice, you will be well on your way to creating interesting and inviting content for your restaurant's social media page and menu.