In the restaurant industry, maintaining good customer relationships is just as important as having a functioning kitchen.
But between running a restaurant and managing its finances, restaurant management tends to forget to allocate the time to better understand their customers.
This is where Customer Relationship Management (CRM) can be of use. CRM for restaurants helps operators gain insight into their guests, giving them the ability to create a custom tailored experience for each of their visitors.
No longer will restaurant staff have to keep a manual log of their guests, along with birthdays, contact details, allergies, and preferences, instead all that information and more can be stored in an easily accessible database.
The data generated by a good CRM system is incredibly valuable, and with the right actions can help drive sales and increase diner retention.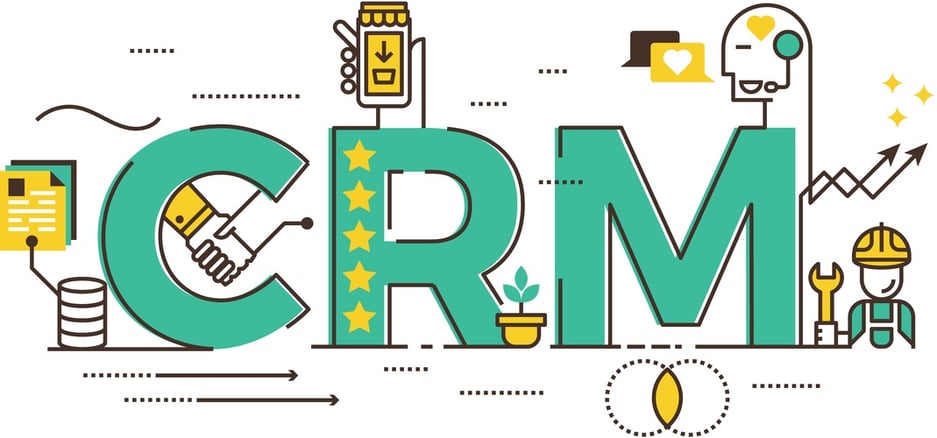 Why is CRM So Important for Your Restaurant?
A good CRM system is absolutely essential for restaurants. Even if you don't have the budget for one, there are numerous free systems that will do the job when the right CRM strategies are in place.
Having a CRM system at your restaurant is useful for a number of reasons, we've highlighted the most important below.
Understanding your customers
In the long run, a good CRM system will slowly accumulate your clientele's information to produce an incredibly valuable customer database.
This database can include essential information such as guest demographics, contact details, number of visits, allergies, birthdays, anniversaries, and even average spend per visit. This information is the basis of understanding your customers and building more effective, targeted marketing campaigns.
Understanding your restaurant
As a restaurant operator, you might be wondering which dish is most popular or which day of the week is best for your restaurant. CRM is the perfect solution to figuring out that answer.
The majority of CRM software are fitted with POS integration, and by simply analyzing the data gathered by the system you'll have access to a treasure trove of information that is difficult to find manually.
This includes which day of the week your restaurant performs best, which dish is the most popular, and even the specific peak hours every week.
The information becomes useful when deciding whether or not to hire more staff or if a certain menu item is worth keeping on board or not.
A good table management system can sometimes even act as a method of CRM by acquiring the right data from customers.
Optimizing marketing
Utilizing your CRM software effectively can help segment groups to target with customized marketing campaigns.
Knowing more about your customer base is an essential step in the process of creating more personalized messaging approaches, whether they be through SMS, email, or push notifications.
Understanding your customers means they will only receive messages that are relevant to them. This prevents someone with a shellfish allergy from receiving promotions from a seafood restaurant, and someone under 21 from receiving content from bars.
Loyalty programs and rewards
Loyalty programs and customer rewards are the most useful tools a good CRM system is capable of generating.
By tracking how many visits a guest makes, how much they spend per visit, and what they typically order, you can enroll them in a customized loyalty program.
This is not limited to just customer behavior, but can also be used to send special offers for birthdays, anniversaries, or special holidays.
Loyalty programs and rewards are not just beneficial for the customer, they also keep customers coming back, thus increasing retention.
Every customer is a regular
If you are operating a restaurant chain or have a number of different restaurants under your belt, you can still treat first time customers as though they were regulars.
By plugging in a single CRM system across all your locations, it doesn't matter if a guest has been there before as long as they've visited just one in the chain.
This gives you the ability to greet them by name at the door, know what allergies they have, when their birthdays are, as well as typical spending habits and customer behavior. Imagine the look on their face when you recommend one of their favorite dishes without them having to tell you.
This also means that new employees also don't have to spend weeks familiarizing themselves with the regulars.