Your restaurant's mission statement is a pillar of your identity. It tells the world who you are and what you stand for, while helping to guide your decisions as a company.
That's why writing a restaurant mission statement is a personal affair. To make it meaningful, you'll need to dig into some pressing questions about your values, vision, and goals. What makes you stand out from the rest? Why should your customers, employees, investors, the media, and other entities favor you?
Let's discuss some tips on how to write an impactful mission statement, and look at some examples from a full range of restaurants.
Tips on how to write a restaurant mission statement
Mission statements come in all shapes and sizes. Yours can be as short as a sentence or two, or you can use it as an opportunity to tell a story about your brand and the impact it strives to have in the local, national, or global community.
Regardless of the format, it's critical that you deep-dive into what really makes you tick, and how your internal aspirations and values translate into your interactions with others.
It's shockingly easy to create a bland, generic, and downright boring mission statement that fails to differentiate you from your competitors. To avoid doing so, ask yourself some important questions in the process:
What does my restaurant do for its customers, employees, and owners?
What does it do for the community – or even the world?
Why does it do these things?
How does it do these things?
What makes it different than my neighbors and competitors?
As you examine your whats, whys, and hows, make sure you're being descriptive, detailed, and specific.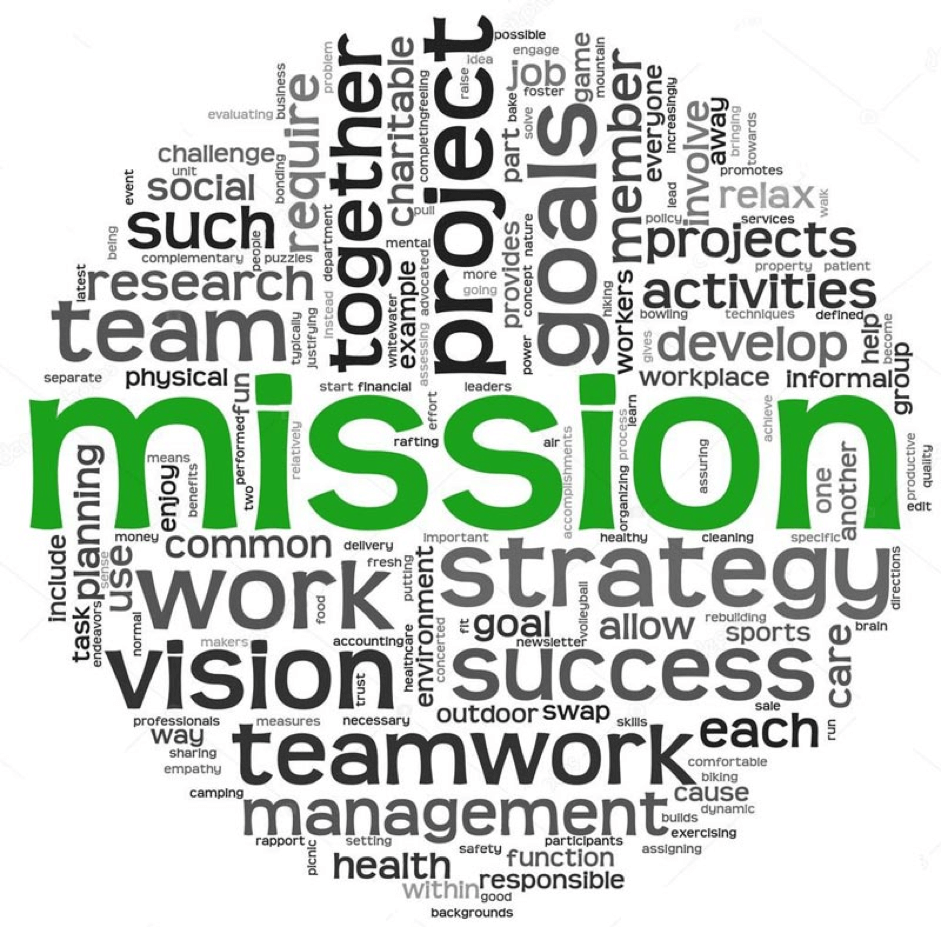 It's critical to ask yourself: Can any of my competitors use this exact same mission statement? If the answer is yes, it's time to dig a bit deeper into why your company exists.
Now that you have a general checklist for writing your restaurant mission statement, let's look at some examples from other restaurants.
Examples of restaurant mission statements
From fine dining to fast-food chains, here's a list of restaurant mission statements that range from a short-and-sweet to a longer storytelling approach.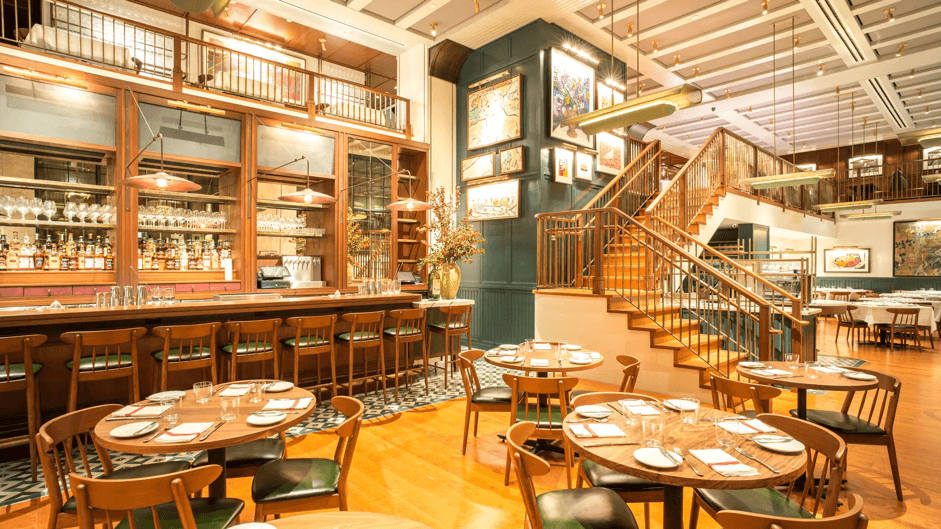 Upscale and fine dining examples
Union Square Cafe is committed to extending hospitality beyond the walls of our restaurant and into the community.
Our philosophy is simple: to source the best local ingredients and prepare them with authentic Italian methods and spirit. A focus and commitment to freshness and respect for every ingredient is paramount in our daily life.
We are passionately committed to offering the freshest, safest ingredients, presenting a seasonal menu that is locally focused and globally artistic, and cultivating a healthy relationship on our tables and for the planet.
At Gracie's, our mission is simple: enhance and educate the palate with the freshest ingredients and flavors, while surprising and exciting each guest with personal care and service.
No presumptions. No pretensions. Ask questions. Feel comfortable.
Never bending to industry trends, the dishes and service at Oriole give guests a thought-provoking and interactive experience, where the diner is the true focus of the meal.
Time-honored. Welcoming. Unforgettable.
Our mission at Morton's The Steakhouse is to always exceed our guests' expectations. As we succeed, we expand our reputation as the World's Best Steakhouse.
Exceptional Ingredients, Artfully Prepared.
al Fresco Restaurant West Palm Beach Hotel
Serving honest, down to earth, fresh food, sourced locally wherever possible, our team of talented chefs from all over the world serve a menu with global influences, designed to surprise guests with dishes that are satisfying, imaginative and memorable
Corporation and chain restaurant examples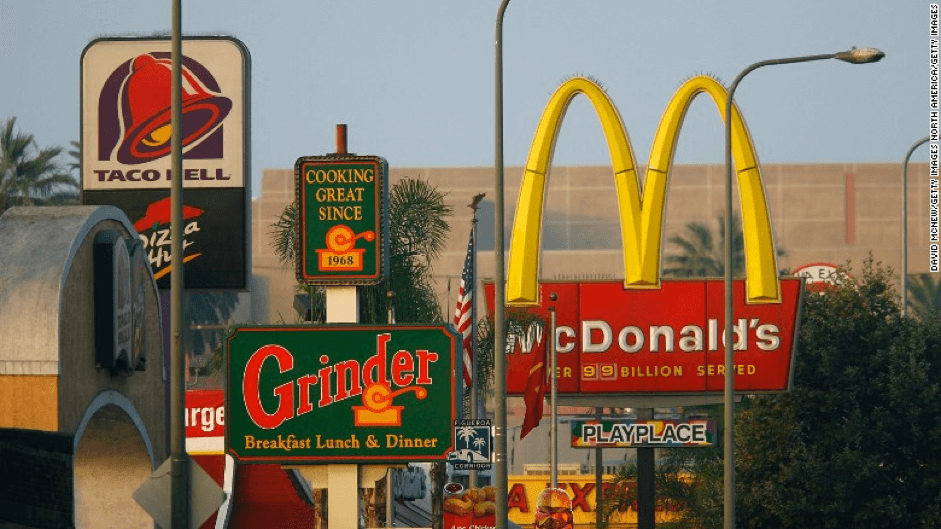 McDonald's brand mission is to be our customers' favorite place and way to eat and drink. Our worldwide operations are aligned around a global strategy called the Plan to Win, which center on an exceptional customer experience – People, Products, Place, Price and Promotion. We are committed to continuously improving our operations and enhancing our customers' experience.
Delight every customer, so they want to tell their friends – with great value through fresh, delicious, made-to-order sandwiches, and an exceptional experience.
To inspire and nurture the human spirit – one person, one cup and one neighborhood at a time.
To make the most awesome doughnuts on the planet every single day.
Our guiding mission is to deliver superior quality products and services for our guests and communities through leadership, innovation and partnerships.
Constantly to serve our patrons the highest quality burgers and shakes along with extending them great service at the lowest possible prices.
The Sweet Tea Restaurant mission is to create an exceptional dining experience in an inviting environment to earn the loyalty of satisfied guests. In order to succeed in this mission the Sweet Tea Restaurant family will:
Maintain the highest standards of cleanliness throughout the restaurant and in every facet of food preparation and service.
Choose and prepare quality ingredients to create delicious menu selections and meals.
Serve our guests promptly with friendliness, efficiency and courtesy.
Provide value to guests by offering fairly priced and portioned food.
Create a pleasing environment in which guests and employees are all treated with respect and dignity.
To create an environment where absolute guest satisfaction is our highest priority.
We take pride in making the best Mexican style fast food providing fast, friendly, & accurate service.
To contribute to the growth, joy and enrichment of all the lives we touch.
To provide a one-of-a-kind experience that energizes everyone with an enthusiastic welcome, exceptional service, awesome food, killer tunes, and an unforgettable time.
To be the leading provider of the wide range delicious beverages & baked product around the kingdom in a convenient, relaxed, friendly environment, that insures the highest level of quality product and best value for money.
Our purpose is to Celebrate Life. Family. Food.
Our mission is to inspire healthier communities by connecting people to real food. We know that Sweetgreen is a critical link between growers and consumers, and we feel a responsibility to protect the future of real food. To that end, we're committed to supporting small and mid-size growers who are farming sustainably, to creating transparency around what's in your food and where it came from, and to creating more accessibility to healthy, real food for more people.

Because here at Sweetgreen, impact is not an arm of our business, it is our business, and it permeates everything we do, from what we source to who we hire and how we support local communities. We want to make an impact and leave people better than we found them, and we tailor our approach in each market to reflect the needs of the community.
To carry on our commitment to and passion for hearty and flavorful food, heartfelt service, and public safety.
To provide a community gathering place where genuine hospitality and real, handcrafted food come together to create craveable connections.
To be the best take-home pizza chain by exceeding customer expectations with extraordinary value, great tasting products and outstanding people.
Conclusion
Whether you're building a restaurant business plan from scratch or revamping your restaurant's branding and direction, a mission statement can help to paint a better picture of your company.
It can help to establish and build trust for your brand in the eyes of key people and entities like customers, employees, stakeholders, and the media.
When writing your restaurant mission statement, make sure that you're clear about your values, vision, and purpose, and how your company creates this impact. Ultimately, your mission should set you apart in a unique way that showcases what you're all about.