As the restaurant industry becomes more and more competitive, it's becoming increasingly difficult for restaurant owners to capture people's attention and reach more customers.
While the restaurant industry has depended solely on traditional forms of marketing like brochures, paper menus, etc. for the longest time, the recent rise in digitalization has completely changed the marketing game.
Now, if restaurants want to have any chance at reaching people, they have to be present where their customers are - online.
People now use the internet to do almost everything, and finding a restaurant to eat at is no exception. Up to 90% of people stated that they research restaurants online before deciding where to eat.
It's clear that having a good online presence has become a necessity for attracting more customers to your restaurant. Digital marketing for restaurants can no longer be sidelined.
For restaurants that are new to the online world, digital marketing can seem very daunting, and things can get very confusing very quickly. There are 100 different strategies that can be adapted when creating a digital marketing plan.
However, you don't need to be doing all of them for your restaurant. It's best to focus on a few sure-shot strategies that will help you reach more customers and increase revenue in an efficient and effective way.
In this article, we will be sharing the most important digital marketing trends for restaurants for 2023 and how you can adapt these strategies for your restaurant.
---
Key Takeaways
Use social media, email marketing, online advertising, and SEO for restaurant digital marketing.
Create a strong online presence with engaging content and campaigns.
Utilize online ads, SEO, and customer data to attract customers.
Manage online reputation and offer online ordering options.
Collaborate with influencers and track and analyze digital marketing efforts.
For more details, refer to the blog below.
---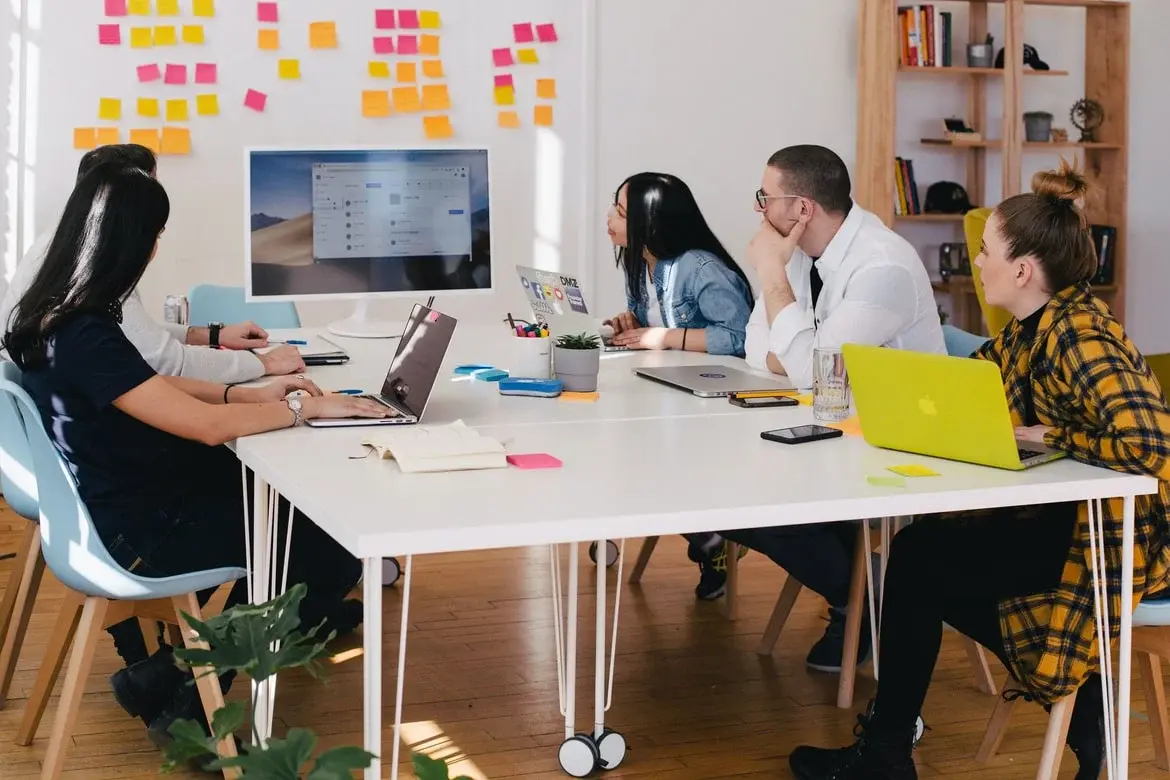 8 Digital Marketing Strategies For Restaurants in 2023
1. Create and maintain a good website
Restaurants always pay a lot of attention to their storefront. Why? Because it's the first thing people see. It determines their first impression and attracts them to the restaurant.
Your website is your restaurant's digital storefront. Just like your physical storefront, if it does not do a good job at attracting people, they will pass by and find another restaurant with a more appealing website.
Given that 77% of people look for restaurants online, your website is most likely the first touchpoint customers have with your restaurant. You want to make sure that it does a good job at engaging people and converting them into customers. A shabby, outdated website will most likely repel potential customers from visiting your restaurant and create a bad impression before people even step into your restaurant.
A good restaurant website should be visually pleasing and easy to navigate, it should give people all the information they need about your business like timing, menu, contact information, address, event details, etc.
More than 50% of people visit websites from their mobiles, so make sure that your website is mobile-friendly and can be accessed easily on any device.
Just creating a good website is not enough, you also have to ensure that you are properly maintaining and updating your website on a regular basis so that it always gives visitors the right information.
2. Improve the search engine optimization (SEO) for your website
Search Engine Optimization, or SEO, helps your website rank higher on Google's search results. SEO plays a very important role in your restaurant's discovery. According to this study, 95% of search traffic goes to the first page of search results. You want to make sure that your restaurant is showing up at the top when people search for related words like 'Indian restaurant in New York', 'Italian restaurant near me', etc. so that you are able to capture these potential customers.
While SEO can be a complicated process, you can enhance it for your website with a few simple steps:
a. Keep your website easy to use
Search engines like Google prioritize websites and rank them higher based on many factors, one of them being how easy a website is to use and navigate. If your website is too complicated and is not properly organized in pages and sections, search engines will not rank it high on search results.
b. Keep your website up to date
If your website is outdated and not maintained properly, it will not be able to rank high on search results. Make sure you are updating it with new information and maintaining all the pages regularly.
c. Add keyword-focused content to your website
Keywords are terms that people are searching for on search engines like Google. Creating content using keywords related to your restaurant, like 'Chinese restaurant in London' will help your website rank and show up in the search results and help you reach potential customers.
Learn how you can improve your restaurant's SEO with our in-depth article
3. Grow your social media following
Social media is one of the most important tools for restaurants. With over 4 billion users, it's one of the fastest-growing digital platforms. Social media has become a lot more than a place for people to connect. It's now become the primary source of information about brands and products. Oberlo's research found that 54% of social browsers use it to research products before purchasing them.
Being active on social media has now become a prerequisite for restaurant success. Customers are looking for restaurants online - 45% of people claim to visit a restaurant for the first time after finding it on social media. It's clear that if you are not building your presence on social media, you are missing out on potential customers.
It's one of the most effective marketing platforms for restaurants because it helps them reach and engage with a large number of potential customers at a very low cost. It also helps create identity, awareness, and retention for your restaurant brand online.
But now, social media is much more than just a marketing tool for restaurants.
Lately, social media platforms like Facebook and Instagram have started identifying the needs of businesses and have introduced many useful features to help businesses reach more customers. One such tool is the social "reserve" button on Facebook and Instagram.
Facebook and Instagram "Reserve" Button
The "reserve" buttons on Facebook and Instagram turn a restaurant's social pages into booking generators, allowing people to make a reservation at the restaurant directly through their social media pages without having to leave the platform. This enables restaurants to reach more customers and convert their social media followers into customers.
Learn how to activate your restaurant's social media "reserve" buttons
4. Use email marketing to maintain customer relationships
Email marketing is one of the most effective digital marketing strategies for restaurants, with one of the highest ROIs of an average return of $53 per invested dollar. Combining that with this study that states that 77% of people prefer getting permission-based promotional messages via email as opposed to text, phone, or social media, it's evident that email marketing is definitely worth investing in.
The secret behind a successful email marketing strategy is personalization. People are no longer convinced by nonspecific emails that may or may not be applicable to them. They're looking for promotional messaging that caters specifically to their interests.
Instead of sending the same email to all of your customers, try tailoring your messaging based on their behavior history and preferences. For instance, if a customer has ordered sushi at your restaurant more than once, send them an email inviting them to a sushi night. Personalized messages like birthday or anniversary wishes on their special days also add that extra touch that helps build customer loyalty.
It's all about creating custom-tailored campaigns that specifically target relevant customers. You can identify and create these customer segments using a customer relationship management (CRM) system that allows you to collect data about your customers including name, contact information, guest preferences, order history, and a lot more.
With advanced CRM software, like Eat App, you can store data, filter guests, and send them a marketing email all within one system. No need to spend extra time and money on a separate email marketing provider, Eat App does it all.
Learn how you can use a CRM system to improve your email marketing strategy
5. Optimize your Google My Business profile
Google is the most used discovery platform: it takes up the majority of the search volume of the world, with approximately 63,000 searches every second and over 2 trillion every year.
To help businesses connect with their customers more effectively through search results, Google uses a simple business profile, also known as Google My Business (GMB) that includes business name, timings, address, websites, reviews, photos, and more.
GMB profiles help businesses like restaurants reach more customers by providing them with all the information they need in one place. To make the most out of this feature, always keep your profile updated with new information, add new photos, and respond to reviews regularly.
With the introduction of Google's "reserve" button, GMB profiles have become more important than ever. The "reserve" button is embedded into a restaurant's GMB profile and allows users to book a table at your restaurant directly through Google search results. This helps restaurants reach and convert more customers.
You can activate the Google "reserve" button for your restaurant easily and for free by signing up with an official Google booking partner, like Eat App.
Learn how you can activate your "Reserve with Google" button now
6. Keep track of your restaurant reviews
Reviews are a very useful tool, both for the restaurant and for the customer. Good reviews provide potential customers reassurance about your restaurant, while bad reviews can be catastrophic for business. Negative reviews on the internet are becoming increasingly common and can tarnish your brand's reputation, which will eventually lead to lost customers and decreased revenue - 40% of customers claim to not visit a business with bad reviews.
Given their importance, it's essential to keep track of all the reviews your restaurant is receiving on different platforms like Zomato, Yelp, Tripadvisor, Facebook, etc. so that you can appreciate positive reviews and respond to negative reviews to manage the situation before it gets out of control.
Responding to reviews regularly shows potential customers that the restaurant's management cares about what its customers are saying, which helps build trust towards your brand and increases the likelihood of people visiting your restaurant.
7. Maintain your online presence
As a business, it's important to maintain your online presence across the internet and make sure that all the information available about your restaurant is accurate and updated. This includes not just your website, but other places where your restaurant might be listed. Doing a quick google search for your restaurant will show you all the places where your restaurant has an online presence.
For instance, if your restaurant is listed on websites like TripAdvisor or Yelp, make sure that all the details on each of these platforms are up to date, including timing, address, menus, and images. The last thing you want is for people to get conflicting information about your restaurant from different platforms.
8. Measure your digital marketing performance
Let's say you have put all the right digital marketing strategies in place for your restaurant. You are dedicating time and resources towards making sure your website is updated, your SEO is optimized, your social media is engaging, and your email marketing is personalized.
How will you know if any of this is helping your restaurant earn more revenue? After all, the main goal of these digital marketing strategies is to help you increase profit.
It's important to put a system in place to keep track of how different strategies are performing so that you can make changes accordingly, or you will continue dedicating time and effort to the same tactics without knowing if they are contributing to your restaurant's success or not. A table management system, like Eat App, can help you keep track of various aspects of your restaurant's digital marketing like reservations through social media, email marketing, and more.
9. Enable a loyalty program
Partnering with a restaurant loyalty app could also be a major component of your digital marketing strategy. This encourages your diners to visit more frequently in order to benefit from your loyalty program.
For a set number of visits where they scanned their virtual card, you can give customers discounts or free purchases. The antiquated hand out punch cards are an alternative. Despite not being as cutting-edge as apps, they can still show your appreciation for your clients.
10. Dabble in Online advertising
Given that restaurants are location-based businesses, it's critical that your digital marketing strategies target local markets in addition to the internet as a whole. A great way to expand your clientele and increase sales is through locally focused online advertising.
Social media is one tool for this: you can run Facebook or Instagram ads that target users in a particular geographic area as well as other demographics to fit your customer base. You can even schedule your ads to run just before lunch or just before dinner, when your customers are most likely to be planning their meals.
Using list-based targeting on Facebook and Instagram, you can also target people from your list of previous clients. Be sure to segment your audience as much as you can - based on date of last visit, total amount spent and what dishes they've ordered. Advanced restaurant CRM systems like Eat App can help you easily gather this information and export it to be used on any ad platform.
To maximize your advertising performance, be sure your social media creatives are eye-catching and visually appealing.
Restaurants can also target specific search traffic by using search ads on Google and other search engines. Whereas SEO might take some time to kick in and display your restaurant organically, bidding on the right keywords with the right web content can put you at the top of Google search within the first week.
11. Start a restaurant blog
An excellent way to foster community and interact with your audience is to start your own blog. Blogging gives you the opportunity to play around with your restaurant's voice and personality to find what works for your brand. Share any information you think your customers might find interesting, including your achievements and setbacks, amusing stories, recipes, and other things. A blog can be a major undertaking, but it doesn't have to be. Depending on your preferences, keep your blog simple or complex. Quality over quantity applies here, so you don't have to post all the time, but it's still a good idea to have your restaurant blog ready for when you need to share some important information with the public.