One of the biggest problems currently plaguing marketers in the restaurant industry is not having access to a sufficient marketing budget, with some restaurants allocating no money towards marketing at all.
This leaves marketers frustrated and scouring the web for cheap and effective marketing strategies that work.
If this describes you, we have put together a list of the best inexpensive yet clever marketing ideas for your restaurant. Not all marketing has to cost a lot; in fact there are a number of methods of promoting your restaurant on a budget.
---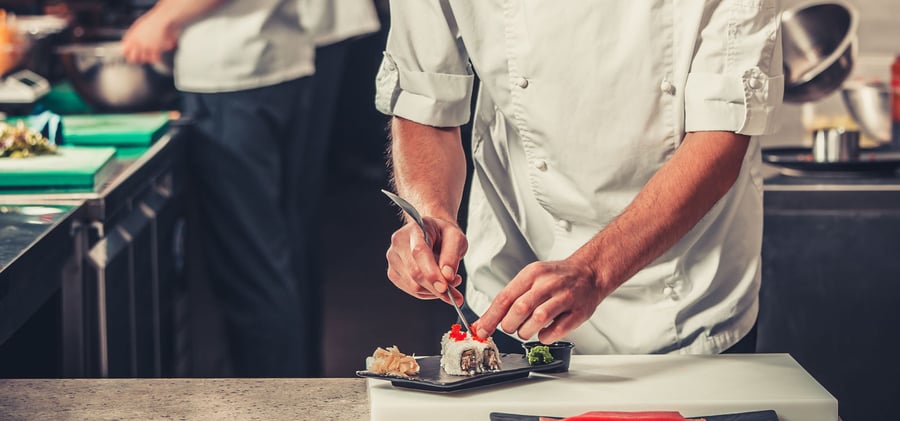 ---
Improve your Photography
This tip can be either expensive or cheap, depending on how you approach it. High quality images of your restaurant and dishes are essential if you want your restaurant to be marketable.
If you are short on cash you can take the pictures yourself. With a few online tutorials, you will be well on your way to take better pictures for your restaurant.
An alternative is to invite food bloggers and influencers that could take pictures for you in exchange for a free meal and the chance to give your restaurant a review. This option kills two birds with one stone, as you get free pictures as well as free publicity.
If both of these are not options for your restaurant, hire a professional photographer.
Newsletters
Does your restaurant put out a lot of content online? Whether it be promotions or insider information, a newsletter is a great way to keep your customers in the loop.
The only difficult part is getting enough emails to justify this channel of promotion. To do this, offer a free appetizer or main course to guests that sign up for your newsletter.
Once you feel you're ready, send out monthly newsletters with everything going on at your restaurant. Throw in special offers exclusive to newsletter subscribers to reward them for being loyal to your brand.
Invite Food Bloggers and Influencers
With social media taking the world by storm, using food bloggers and influencers to promote your restaurant is a great way to get the word out.
Social media influencers, often including bloggers, are people who have garnered thousands and thousands of online followers. One picture or tweet across their social media accounts can result in hundreds of potential customers wanting to visit.
Some influencers ask for money to promote your restaurant, but you will find no shortage of bloggers that are willing to review your restaurant free of charge with only a free meal.
If you are trying to invite bloggers in style, you are going to need some invitations to send out. Click the link below to download some of our free invitation templates. Perfect for blogger invites, special occasions, and grand openings.
Use Google Posts
Google posts are a way to share relevant, fresh, and interesting content with all the people searching for your restaurant on Google.
As a restaurant owner your main priority is making sure existing and potential customers are kept in the loop with regards to all restaurant offerings. You can update Google Posts to reflect new menu items, special events, as well as using custom call to actions to encourage viewers to take action.
Learn how to optimize your Google Posts.
Partnerships
Promoting your restaurant doesn't have to always have to be done on your own. Partnering with other businesses related to the restaurant industry is a quick way to secure an entirely new fan base.
If your restaurant is located in a mall, try to partner up with some of the surrounding shops to offer their customers discounts at your venue and do the same for them.
Start a Blog
The quickest way for potential customers to find your restaurant is through search engines. Starting a blog and publishing specific content will ensure that your restaurant ranks higher in search, meaning more people will be able to find you.
Blogging is also a great way to mention special offers and events going on at your restaurant to your readers.