Social media marketing is one of the most overlooked methods of generating restaurant reservations online. Whether you've already established a social media presence or not, you can guarantee that your guests are already posting pictures and leaving comments about your restaurant across the web.
It's for this reason that you need to take this form of restaurant marketing a lot more seriously.
Optimizing your social media pages is a good place to start to help increase the number of reservations placed online for your restaurant.
Here are 9 simple steps you can take to turn your social media pages into reservation making machines. Plus, learn how you can download our free guide to online booking widgets, so you can start maximizing online reservations.
---
Complete your profile
If you are new to running your restaurant's social media pages, the first thing you need to focus on is making sure your profiles are complete. There is no excuse for not having your operating hours, phone number, location, and any other information you deem relevant on the main restaurant page.

Facebook in particular has a number of useful features to make the user experience as informational as possible.

These include:
Uploading a menu
Specifying cuisine type
Giving the option to post reviews
Accept bookings with a "Book Now" button
Post great photos
Social media sites like Instagram rely exclusively on regularly posted interesting content. When potential customers stumble upon your page, your photos speak on your restaurant's behalf. Appetizing shots of your dishes, pictures of the interior, and shots from special events will help spark interest and encourage viewers to visit.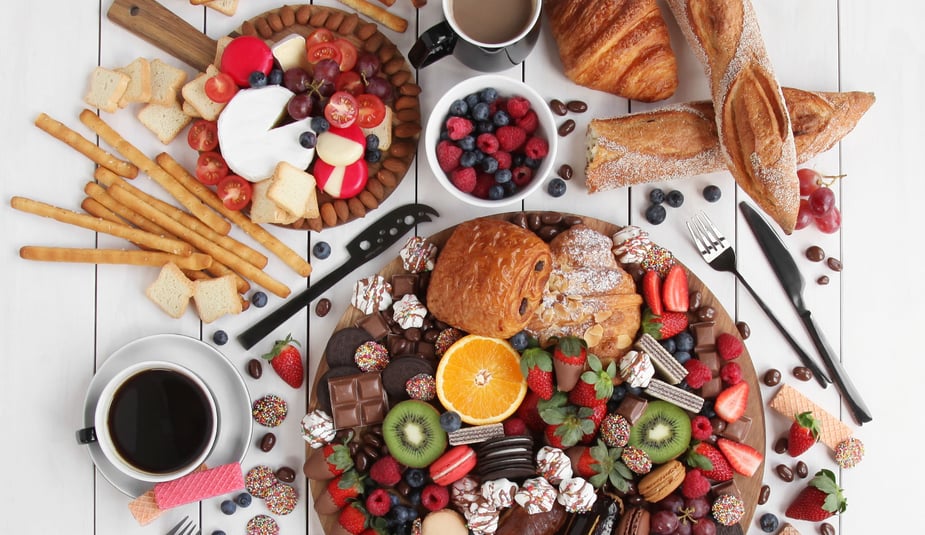 Be consistent
Without consistency, none of the steps mentioned in this article will matter. Potential Customers stumbling upon a social media page that hasn't been updated in months are much less likely to consider visiting the restaurant.

Statistics show that 75% of people purchased an item because they saw it on social media. And of them, 61% said they needed to see posts 2-4 times before even making a decision. These numbers highlight the need of constantly posting fresh content across your social media pages.
Booking widgets
Booking widgets provide restaurants with an easy to use solution for receiving online reservations. By using a unique link across your social media pages, you'll be able to tap into the full booking potential of your restaurant. Features that are built into these booking widgets such as automatic SMS reminders help to reduce no-shows and overbookings.
These links can be used in place of the "Book Now" button on Facebook, as well as in your Instagram and Twitter bio.
Accept reservations through Facebook Messenger
By allowing customers to make reservations through Facebook Messenger, you are providing them with one more method of engaging with your restaurant staff to not only solidify bookings but also to ask questions and voice concerns. Dedicating a few minutes here and there to respond to reservation requests can really go a long way in how customers feel about your business.
If you are short on time, you can try to set up a reservation bot for your Facebook page that will process user queries.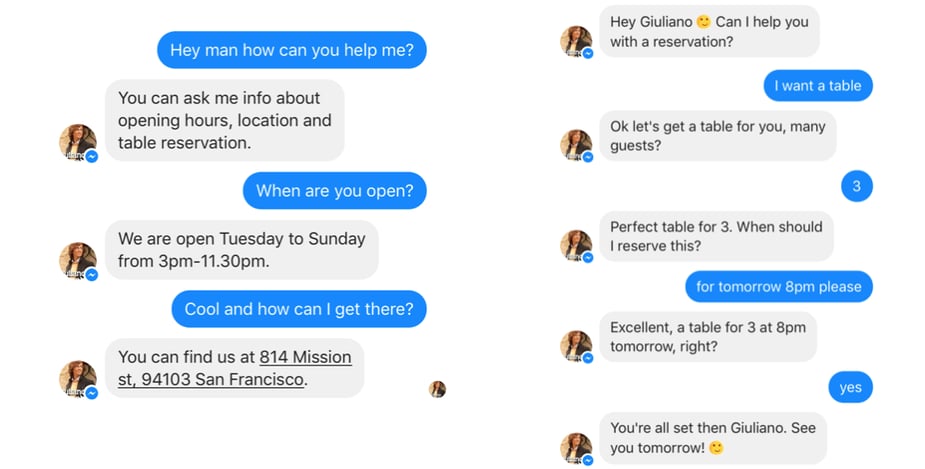 Google posts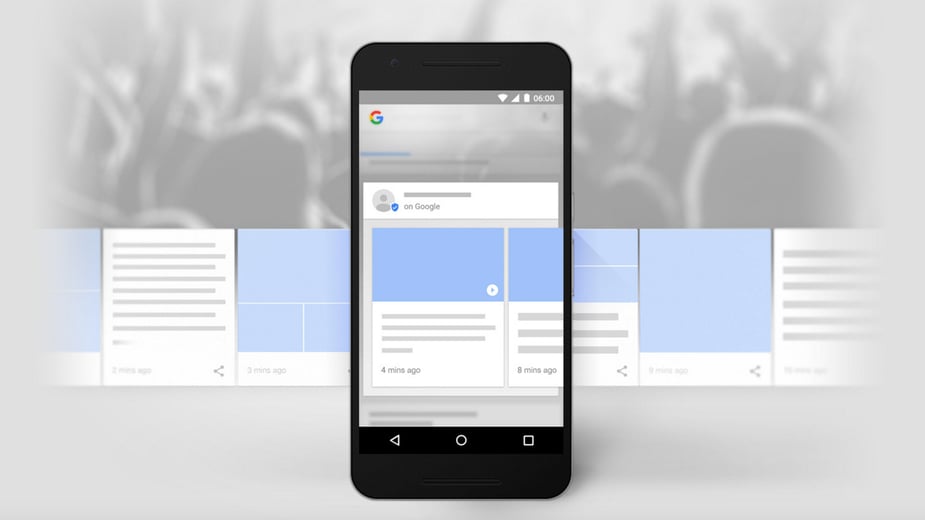 Google posts are a way to share relevant, fresh, and interesting content with all the people searching for your restaurant on Google. As a restaurant owner your main priority is making sure existing and potential customers are kept in the loop with regards to all restaurant offerings. You can update Google Posts to reflect new menu items, special events, as well as using custom call to actions to encourage viewers to take action.
Location based advertising
Location based advertising unlocks the ability to control when and where people see your ads. Through Facebook's ad manager, it is possible to target specific areas and have ads display when people are using Facebook nearby. This is a great way to target potential customers that might be more willing to visit a restaurant they are only a few miles from.

Promotions and promo codes
Offering promo codes on social media profiles, incentivizes customers to make reservations at your restaurant. By sharing these offers regularly, you will draw in new customers while also rewarding long time visitors.
Engage your customers
If you have reviews enabled on your facebook page or receive lots of comments on your Instagram photos, it is important to set aside some time to respond to your customers. By doing so add a human element to your restaurant that makes visiting sound more appealing.
---
FREE: Restaurant Online Booking Widget Guide
Making your table inventory available online is crucial. 25% of people now make reservations exclusively online. Is your restaurant set-up to capture this business?
Our free guide shows you the power of booking widgets and how best to deploy them to increase reservations. Download to learn more.