When it comes to women-led restaurants the group might be small, but they remain mighty. For example, according to a recent report by Chef's Pencil, only 6.04% of Michelin-starred restaurant kitchens worldwide are led by women, whereas 6.73% of the world's top 100 restaurants have a female head chef.
Despite this, women have made significant strides in the culinary industry, taking up leadership positions in some of the most prestigious kitchens and becoming recognized globally for their delicious food.
In this article, we highlight the 16 women-led restaurants that offer the best dining experience, with exceptional food, service, and ambiance.
Criteria for selection of top women-led restaurants
Quality of food and beverages
A restaurant's food quality is determined by the use of fresh ingredients, proper cooking techniques, and gorgeous presentations. Women-owned restaurants that focus on the quality of their ingredients and their preparation can create exceptional meals that customers will remember and get more reservations.
Innovation and creativity in menu offerings
The restaurant industry is incredibly competitive, so female-led restaurants must strive to differentiate themselves. One way to stand out is by offering innovative food that customers won't find elsewhere. You can create one-of-a-kind, exciting menus by experimenting with new ingredients and flavor combinations.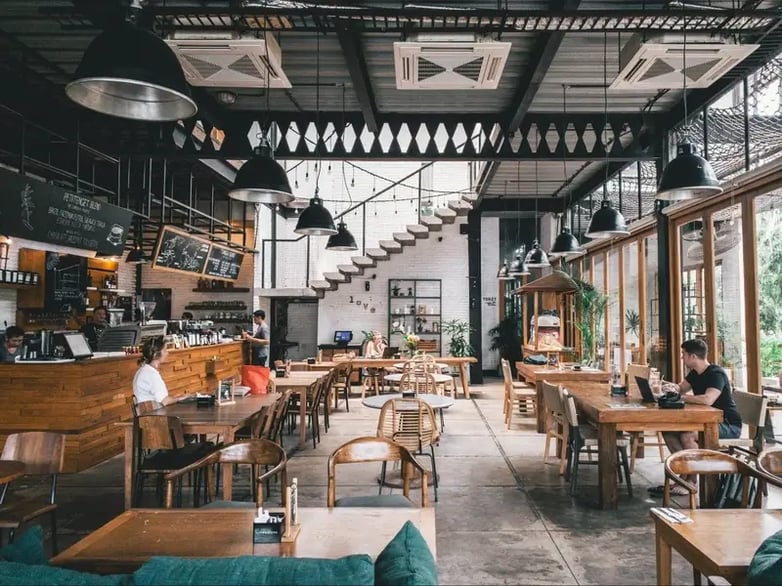 Atmosphere
The atmosphere of a restaurant is a significant factor in providing a memorable dining experience. Women-owned restaurants and women chefs can work on creating a unique atmosphere by considering the decor, lighting, and seating arrangements. The restaurant's ambiance should match the type of great food served and create a cozy and welcoming environment for guests.
Service and hospitality
Service and hospitality are vital aspects of the dining experience. Women-owned restaurants that prioritize customer service, manage reservations properly, and provide an exceptional experience can create loyal and returning guests.
The quality of service a restaurant provides is determined by the staff's professionalism, attentiveness, and knowledge of the menu.
Additionally, women-owned restaurants can ensure their staff is diverse and inclusive, creating a welcoming environment for all customers.
Testimonials
Customer feedback is essential for evaluating the quality of any restaurant. Positive reviews and testimonials can attract new customers and promote a good restaurant reputation. Women-led restaurants and chefs prioritizing customer satisfaction can create a loyal customer base that will then recommend the establishment to others.
The top 16 women-led restaurants
Fusions by Tala
Bahrain
Fusions by Tala is a restaurant that offers a unique dining experience in Bahrain. The restaurant's philosophy is centered around a fusion of traditional Bahraini flavors and international cuisine, resulting in innovative dishes that excite the palate. The head chef, Tala Bashmi, draws inspiration from her Bahraini heritage and her travels around the world, creating a menu that celebrates diversity and cultural exchange.
The restaurant's website and Instagram page showcase the dishes in all their glory, highlighting the use of fresh ingredients and creative plating techniques. Some standout dishes include the Lamb Shank with Pomegranate Molasses, the Grilled Octopus with Chermoula, and the Pistachio Crusted Salmon with Mango Salsa.
In addition to the food, Fusions by Tala offers a stylish and elegant atmosphere, with a modern decor that incorporates traditional elements of Bahraini architecture. The restaurant is a perfect spot for a romantic dinner or a special occasion with family and friends.
The restaurant's commitment to sustainability is evident in their use of locally sourced ingredients and their efforts to minimize food waste. They also offer a variety of vegan and vegetarian options on their menu.
Overall, Fusions by Tala is a must-visit for anyone looking to explore the intersection of Bahraini and international cuisine. The restaurant offers a unique dining experience that combines delicious food, stylish decor, and a commitment to sustainability, making it a standout among Bahrain's culinary scene.
Atelier Crenn
San Francisco
If you're looking for an unforgettable dining experience that blends innovative cuisine with personal storytelling, Atelier Crenn is the place to go.
Dominique Crenn, the creative force behind the restaurant, lauded by many a restaurant association, has poured her heart and soul into every aspect of the dining experience. She is the first female chef in the United States to have received three Michelin stars.
The menu celebrates California's natural bounty, focusing on locally sourced plants, fish, and seafood. Customers rave about the beautifully presented dishes, including the Walk in the Forest with mushroom consommé, the Sea Urchin with tapioca, apple, and celery, and the Fennel dish with uni and green apple.
But Atelier Crenn is more than just a restaurant — it's an immersive experience that takes you on a journey through California's landscapes and cultural heritage.
Atelier Crenn's commitment to sustainability is reflected in the chef's carefully curated wine list, which features winemakers worldwide who share their values of thoughtful land stewardship.
If you're ready to embark on a culinary journey like no other, book your reservation using their online reservation system and get ready to be swept away by the magic of Atelier Crenn.
The Grey
Savannah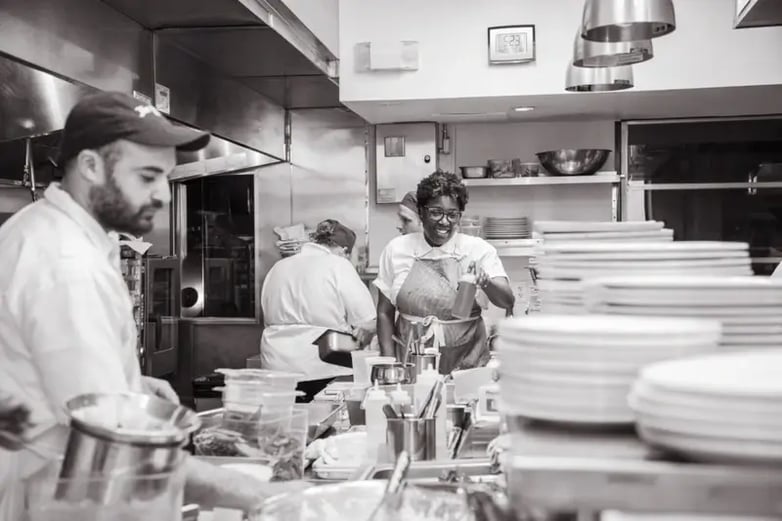 © The Grey
Looking for a dining experience that's both comforting and elevated? Look no further than The Grey in Historic Downtown Savannah, led by the talented duo of Johno Morisano and Mashama Bailey.
Set in a beautifully restored 1938 art deco Greyhound Bus Terminal, The Grey celebrates Port City Southern food, showcasing deep, layered, and soulful flavors.
Mashama Bailey, Executive Chef and Partner of The Grey, is a New York City native with strong ties to Georgia. Executive Chef Bailey earned several accolades, including the James Beard Foundation's Best Chef Southeast award in 2019.
With a focus on regional produce, seafood, and meats, every visit to The Grey is a journey of discovery, revealing surprising and comforting tastes with each dish. Popular dishes include crispy whole-fried chicken and blue crab rice, both of which have received high praise from customers and food critics.
The crispy whole-fried chicken is said to be cooked to perfection, with a crisp exterior and juicy meat inside. At the same time, the blue crab rice is intensely aromatic, showcasing Chef Bailey's ability to fuse her Southern roots with her classical culinary training.
To complete the experience, The Grey offers a selection of European wines, Atlantic Trade liquors, and warm, old-world hospitality.
Milk Bar
New York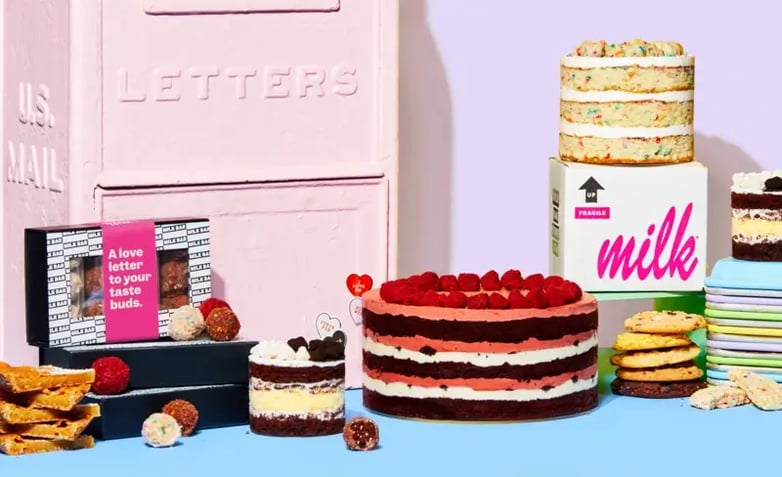 © Milk Bar
Looking for a sweet (and occasionally savory) spot in NYC that's truly innovative? Look no further than Milk Bar, where they've been turning classic treats upside down and shaking up the dessert scene since 2008.
With a menu that features a host of iconic treats — from their Compost Cookie to Cereal Milk Soft Serve — this bakery has built a loyal following that can't get enough of their unexpected, flavorful treats.
Milk Bar's founder, pastry chef Christina Tosi, is a James Beard award-winning chef praised for her innovative take on American sweets. She's recently been profiled on Netflix's docu-series Chef's Table and has developed a reputation for blending her formal culinary training with her love of home baking and grocery store staples.
Her signature creations, like Milk Bar Pie and layer cakes with unfrosted sides, have helped make Milk Bar one of the most exciting bakeries in the country.
Customers tend to be excited about the fun and whimsical atmosphere of the bakery as much as they are about the unique and playful desserts.
Apart from fan favorites like the Cereal Milk soft serve and the Crack Pie, many also recommend the Birthday Cake Truffles, bite-sized balls of cake, and frosting rolled-in rainbow sprinkles.
So, whether you're celebrating a special occasion or just treating yourself to something sweet, Milk Bar is the perfect place to indulge.
Nue
Seattle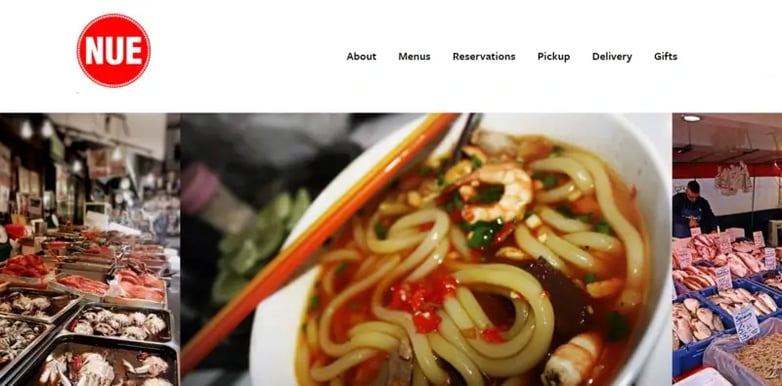 © Nue
Looking for a spot that will transport you to far-off lands with each bite? Then head on over to Nue in Seattle.
The team leading this fusion restaurant is all about sharing their love of "freakishly awesome" food with diners.
As travelers and foodies themselves, the owners and chefs have created a casual gathering spot that captures the best of the world's markets, grills, and town squares.
One of the driving forces behind Nue is the owner and chef, Uyen Nguyen. As a first-generation immigrant and refugee, Uyen brings her love of international travel and cuisine to every dish she creates.
Some of the top meals include Korean Fried Chicken, a crispy and savory dish with a spicy kick, and the Ethiopian-style lamb stew, which is rich, flavorful, and comforting. Customers also keep coming back for the Peruvian-style ceviche, which features fresh fish marinated in citrus and sweet potato and corn on the side.
Otway
New York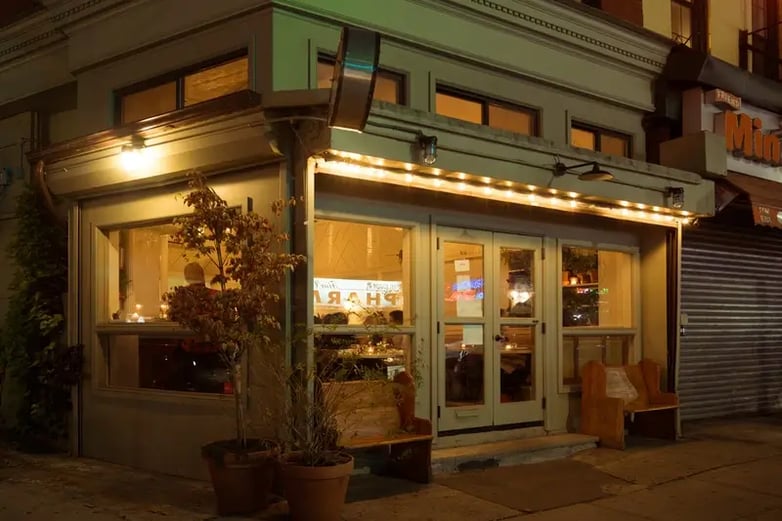 © Otway
Otway is a charming and cozy restaurant in Brooklyn, New York, led by a team of talented women in the food industry.
The successful restaurant is known for its seasonal and innovative menu, which features a mix of traditional and modern European cuisine focusing on fresh, locally-sourced ingredients.
One of the reasons behind Otway's success is its owner and head chef, Samantha Safer. With over a decade of experience in the food industry, Safer has worked in some of New York's most renowned restaurants and has also studied the culinary arts in Italy and France, which has heavily influenced her business.
The roasted chicken is a particular favorite among restaurant-goers and the cacio e pepe, a classic Italian dish with a modern twist. There's also the beef tartare, which has won over Otway's guests due to its beautiful presentation and fantastic seasoning.
Many customers have praised the friendly and knowledgeable staff, who are always happy to recommend dishes and pairings.
Safer's philosophy in cooking is all about simplicity and elegance. She believes in using high-quality ingredients and letting them shine on the plate without overcomplicating things with excessive techniques or flavors.
Safer is also a sustainability and environmental responsibility champion, working closely with local farmers and suppliers to ensure that Otway's ingredients are as fresh and sustainable as possible.
Baroo
Los Angeles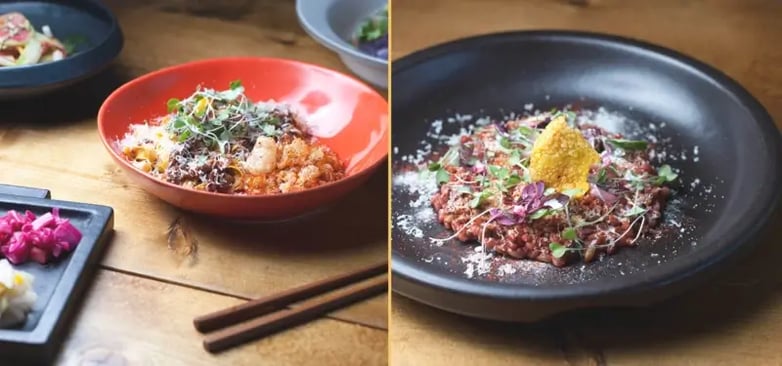 © Baroo
Located in the heart of Los Angeles, Baroo is a top fusion cuisine establishment that has been making waves in the culinary scene since its opening. Co-founded and co-led by Chef Mina Park, Baroo has garnered praise and recognition for its innovative take on fermentation and Korean cooking.
Mina Park, a Korean-American chef, draws inspiration from her Korean heritage and culinary experiences worldwide to create an exciting menu that highlights the flavors and benefits of fermentation.
Her dedication to fermentation as a culinary technique has earned her recognition and praise from industry experts, and her passion and commitment to her craft are evident in every dish she creates.
Since Baroo's grand opening in 2015, Chef Mina Park and her team have used fermentation to create complex and flavorful meals that are delicious for you.
From their signature kimchi to their savory rice bowls and refreshing salads, every dish on the menu is thoughtfully crafted with a focus on fermentation and seasonal cuisine.
Hija de Sanchez
Copenhagen
The brainchild of Rosio Sánchez, a chef born and raised in Chicago with Mexican roots, Hija de Sanchez has been making waves in the culinary world since it opened its doors in 2015.
As the first taqueria in Denmark, Hija de Sanchez has gained a loyal following of fans who appreciate the authentic and delicious Mexican flavors that Rosio and her team have brought to Copenhagen.
Rosio Sánchez's passion for bringing authentic Mexican cuisine to a global audience is evident in every dish from the kitchen at Hija de Sanchez.
Every dish celebrates Mexican cuisine's vibrant and complex tastes from freshly made tortillas to mouth-watering fillings like slow-cooked pork belly and tangy ceviche.
In addition to running a successful restaurant, Rosio Sánchez also advocates for diversity and equality in the culinary industry.
She has spoken out about the lack of representation of women and people of color in top chef positions and is dedicated to creating opportunities for underrepresented communities in the food world.
So if you're in Copenhagen and looking for a delicious and authentic taste of Mexico, Hija de Sanchez is the place to be. With Rosio Sánchez at the helm, you're in for a culinary adventure that celebrates tradition, flavor, and innovation.
Terra Plata
Seattle
Terra Plata is a true gem in the Seattle restaurant scene, all thanks to the vision and leadership of Chef Tamara Murphy. Her commitment to locally-sourced, sustainable ingredients shines through in every dish, and the menu is constantly evolving to reflect the changing seasons and the freshest available ingredients.
One of the standout features of Terra Plata is the beautiful rooftop garden, which supplies the kitchen with an abundance of fresh herbs, fruits, and vegetables. From the savory grilled octopus to the mouth-watering mushroom flatbread, the meals at Terra Plata are bursting with flavor and creativity.
However, it's not just the food that makes Terra Plata a top choice for diners: the atmosphere and service are equally impressive. The warm and inviting dining room feels like a welcoming neighborhood spot, and the staff is always attentive and knowledgeable about the menu.
If you're looking for a woman-led restaurant that truly represents the best of Pacific Northwest cuisine, Terra Plata should be at the top of your list. Chef Tamara Murphy's passion for farm-to-table cooking and her commitment to supporting local farmers and producers make Terra Plata an excellent dining experience that's not to be missed.
Frances
San Francisco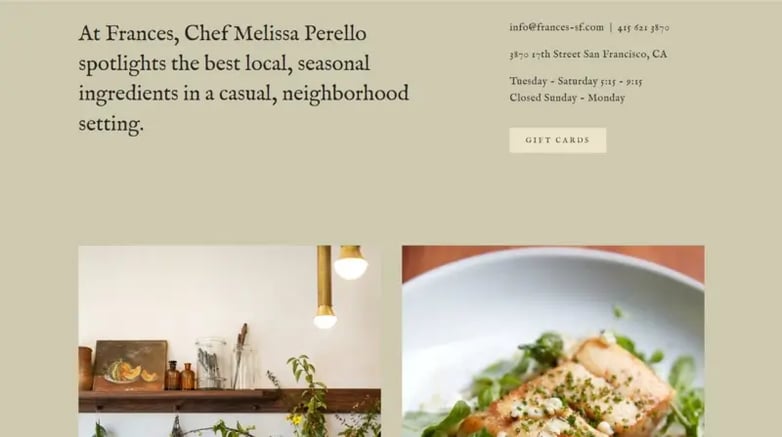 © Frances
Located in San Francisco, Frances deserves a spot on the list of top women-led restaurants thanks to esteemed Chef and Restaurateur Melissa Perello. With over two decades of experience in the culinary industry, Perello is a master at creating unforgettable dining experiences.
The menu reflects Perello's love for classic American cuisine, elevated with a modern twist. The dishes are crafted with high-quality, seasonal ingredients, resulting in a menu frequently changing to reflect the freshest produce available.
Some of the must-try dishes at Frances include fried chicken, waffles with savory sausage gravy, mouthwatering bacon beignets with maple crème fraîche, and the perfectly cooked beef short rib with horseradish cream and crispy potato. Many reviews mention the innovative cocktails and the impressive wine list.
Every aspect of Frances has been thoughtfully designed from the cozy dining room to the open kitchen. It's no wonder that Frances has been awarded numerous accolades, including a coveted Michelin star.
Baan
Lima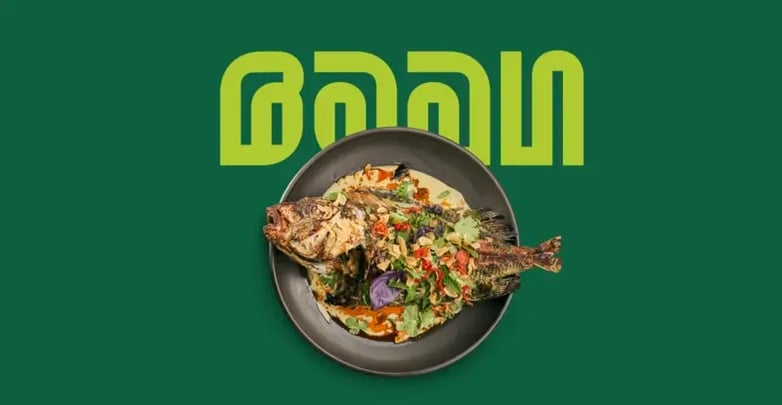 © Baan
If you're a foodie and travel lover looking for a unique dining experience in Peru, then you must check out Baan, one of the top women-led restaurants in Lima. It is owned and run by Chef Francesca Ferreyros, who has taken Peruvian cuisine to new heights with her innovative take on traditional dishes.
Francesca Ferreyros is a highly acclaimed chef who has worked at many Michelin-starred places worldwide. Her passion for food and desire to showcase the unique aromas of Peru led her to open Baan in 2018, and it has since become one of the hottest dining destinations in Lima.
At Baan, Francesca Ferreyros creates dishes that celebrate Peru's diverse culinary heritage. She uses only the freshest, homegrown ingredients to create her unique flavor combinations. Some of her signature dishes include the duck confit with pumpkin and roasted hazelnuts, the beef short ribs with Andean black corn, and the chocolate cake with dulce de leche and aji amarillo.
The restaurant's stunning decor, with its mix of modern and traditional Peruvian elements, creates an incredible atmosphere that makes diners feel right at home.
Gaa
Bangkok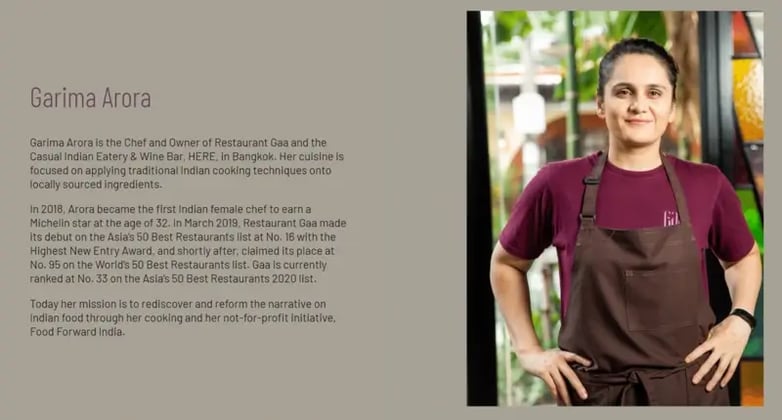 © Gaa
Gaa, the Bangkok-based restaurant helmed by Chef Garima Arora, is where modern gastronomy and Southeast Asian flavors unite in beautiful harmony. The restaurant has gained worldwide recognition for its inventive and thoughtful approach to cuisine, and its recognition is well deserved.
The menu at Gaa celebrates local ingredients, with Arora and her team working tirelessly to create dishes that showcase the bounty of Thailand's vibrant food scene.
Some of its standout meals include the Sago, a delicate pearl-like dish made with smoked caviar and tomato water, and the Sourdough, an appetizer that features a deconstructed naan bread served alongside a vibrant beetroot curry.
Customers also rave about the Mangosteen dessert, which features a light and airy coconut ice cream topped with a tart and tangy mangosteen sorbet.
The space is stunning, with a sleek and modern design that feels welcoming and luxurious.
Duck Duck Goat
Chicago
Looking for a traditional Chinese dining experience in Chicago? Look no further than Duck Duck Goat, the brainchild of James Beard Award-winning Chef and Partner Stephanie Izard.
As the first woman to win Bravo's "Top Chef" in 2008, Stephanie Izard has become a leading figure in the culinary world, and her talent is on full display at Duck Duck Goat. The restaurant features an eclectic menu of traditional Chinese food with a modern, American twist, from handmade dumplings to crispy tofu.
Customers particularly love dim sum and noodles. Favorite dim sum options include Shrimp & Scallop Sui Mai, Pork & Shrimp Wontons, and Vegetable & Egg Fried Rice. Noodle standouts include the Dan Dan Noodles and the Beef Chow Fun.
The original cocktails, with playful names like "Belly Flop" and "La La Land," are also a big hit among patrons.
The restaurant's vibrant atmosphere and impeccable service create a dining experience like no other. Whether you're celebrating a special occasion or just looking for a memorable meal, Duck Duck Goat is the perfect spot in Chicago.
L'Argine a Vencò
Collio
Nestled in the heart of the Friuli-Venezia Giulia region in Italy, L'Argine a Vencò is an absolute restaurant jewel. This farm-to-table restaurant is one of the best women-led establishments in the world, thanks to the amazing leadership of Chef Antonia Klugmann.
Antonia is renowned for her creative kitchen flair and unwavering dedication to showcasing the bounty of the local landscape. She trained from a young age with some of the greatest chefs in Italy and beyond, working at several Michelin-starred establishments before opening L'Argine a Vencò in 2014.
She has been recognized with numerous awards and accolades, including a Michelin star.
Antonia draws inspiration from the fertile soil, gorgeous hills, and pristine waters of the region. The menu is a feast for the senses, from the stunning raw seafood platters to the delectable cured meats and homemade bread.
Some of the specialties include smoked ricotta gnocchi with wild herbs, fried chicken with elderflower vinegar, and roasted lamb shoulder with fermented garlic and cardoons. Customers love the restaurant's unique vegetable dishes, such as beetroot and coffee soup with horseradish and pumpkin with rosemary and smoked yogurt.
L'Argine a Vencò is powered by solar energy, and the restaurant's chic and minimalist decor is made from natural and recycled materials.
Osteria Mozza
Los Angeles
Nestled on the corner of Highland and Melrose Avenues in Los Angeles, Osteria Mozza is the brainchild of Nancy Silverton, an acclaimed chef, and restaurateur.
Nancy Silverton's culinary vision and passion for food have made Osteria Mozza a famous restaurant in Los Angeles. It is a place where diners can indulge in the sounds, energy, and spectacle of dining out.
As soon as you step through the front door, you are greeted with the rustic charm of the past fused with the sleekness of the modern.
Locals can recite the greatest menu hits by heart, from handmade pasta to Grilled Beef Tagliata to the signature Rosemary Olive Oil Cakes. One of the main attractions is the white Carrara marble Mozzarella Bar, the restaurant's centerpiece.
At the Mozzarella Bar, Nancy Silverton composes a long list of small plates featuring fresh imported mozzarella, ricotta, and cream-filled burrata, giving diners a taste of Italy.
Casa Cavia
Buenos Aires
Casa Cavia is a one-of-a-kind establishment that offers much more than just a place to dine at. Led by three women who are revolutionizing the hospitality industry in Buenos Aires, Casa Cavia offers a range of experiences, including a bar, restaurant, library, publisher, garden, and flower shop.
Guadalupe García Mosqueda, the founder and creative director of Casa Cavia, has played a vital role in shaping the restaurant's vision and aesthetic. With her background in architecture and design, Mosqueda has infused the venue with a sense of elegance and refinement, from the meticulously curated library to the stunning flower shop.
Flavia Arroyo, who leads the bar, uses innovative techniques to create cocktails that celebrate the flavors of Argentina. Her use of gasification, clarification, and fermentation results in drinks with bold, unique flavors.
Meanwhile, Julieta Caruso, in charge of the culinary offer, has a focus on farm-to-table dining, using traditional dishes as inspiration for her vegetable-forward creations. Specialties include soybean and cashew gnocchi with beans and roasted peas, lamb ravioli with fresh mint and red pepper, and beet and raspberry sorbet with raspberry and rosemary crumble.
Customers have praised the creativity and execution of the dishes, and many have said that they were blown away by the flavors and presentation.
Through their combined efforts, the power trio behind Casa Cavia have created a space where gastronomy, culture, and design intersect and complement each other. The result is a vibrant and dynamic experience that expands the boundaries of hospitality in Buenos Aires and beyond.
Tips for an innovative women-led restaurant
Using technology for a better customer experience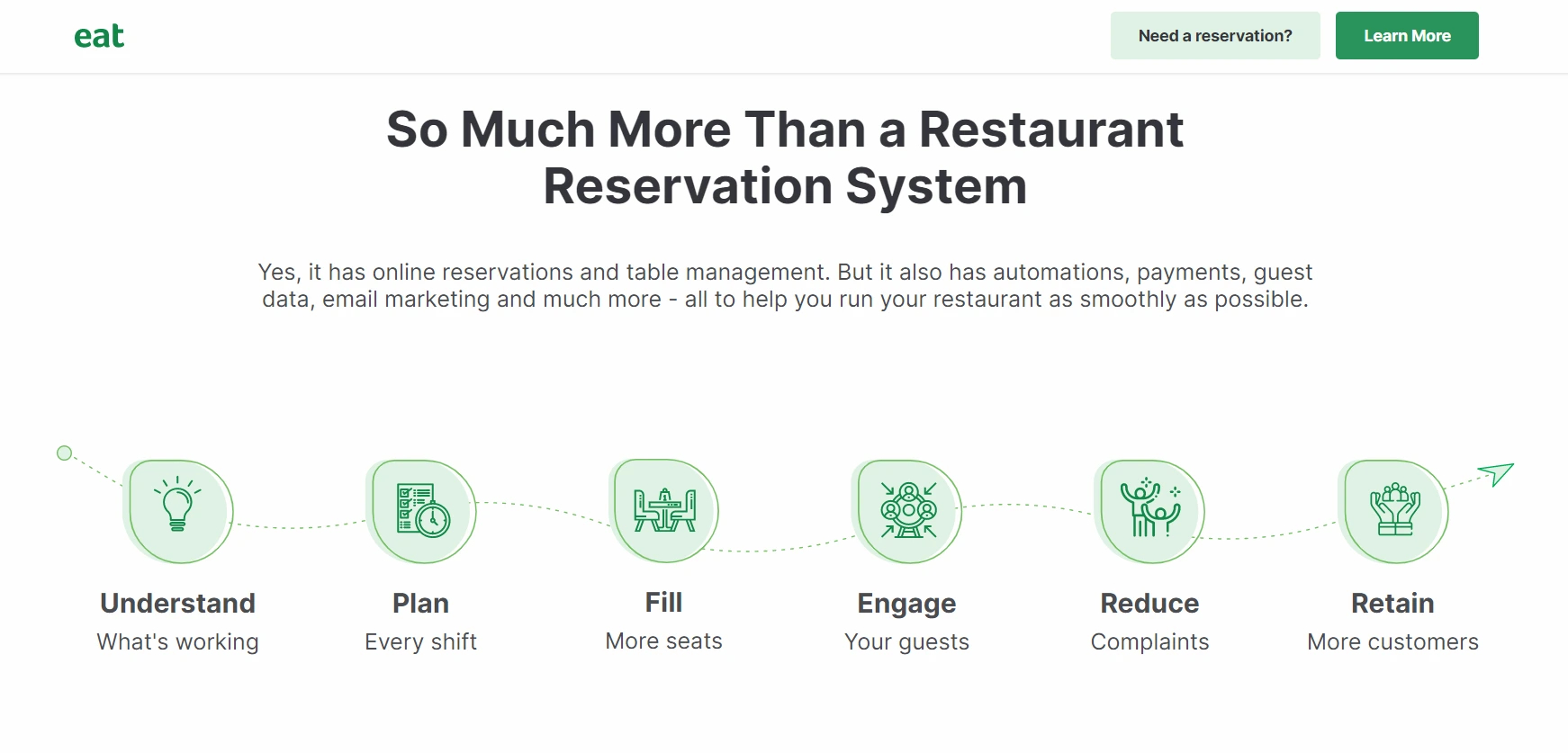 While the quality of the food is crucial, it isn't the only factor determining whether a customer will return to your restaurant.
People crave memorable experiences, so you should also aim to create an ambiance and provide excellent service that leaves a lasting impression.
Nowadays, digital tools have become essential to create a seamless dining experience for guests and reduce no-shows. One way to achieve this is by using Eat App, an industry-leading reservation and table management platform.
Manage your waitlist more effectively, ensuring your guests are updated on their estimated wait time and table status via SMS, email, or in-app notifications.
Use guest communication tools to send personalized confirmation emails and messages to your guests before and after their dining experience, helping you build stronger relationships and encourage repeat business.
Make online reservations easier by using Eat App to provide the option of adding a Reserve button to your profiles.
Developing a unique brand and menu
Women-owned restaurants will strive to develop a unique brand and menu to stand out in the oversaturated restaurant industry. Here are some tips to achieve this:
Identify the core values and vision of the restaurant and infuse it into every aspect of the business, from the decor to the menu items.
Focus on locally sourced ingredients and highlight the cultural influences that inspire the dishes. This adds a distinctive flavor profile and supports local farmers and food producers.
Create signature dishes or offer unexpected flavor combinations that surprise and delight customers.
Make sure that your menu is always easily accessible, e.g. by adding a link to it next to the Book Now button on Instagram and other social media profiles.
Marketing and promotion
Even the most innovative female-owned restaurant won't succeed without effective promotion and marketing to increase repeat visits.
Traditional marketing tactics include:
Advertising in local publications
Partnering with neighboring businesses
Hosting events or pop-ups, having several food trucks
Offering special deals or promotions to attract new customers
Digital marketing tactics are becoming increasingly important today, particularly using social media platforms such as Instagram, Facebook, and TikTok. Focus on creating engaging content that resonates with the target audience and encourages them to share the content with their friends and followers.
Social media can also be used to offer exclusive deals or promotions to followers, creating a sense of exclusivity and bolstering guest loyalty.
Conclusion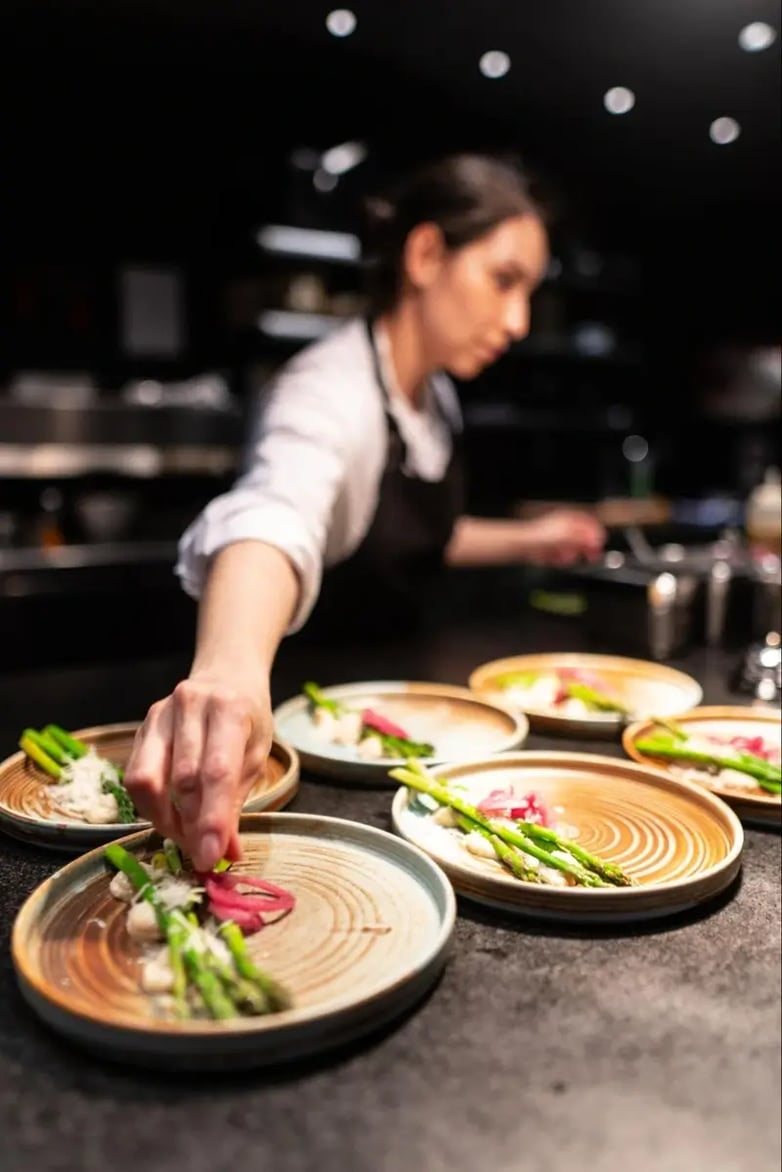 © Unsplash
There are many fantastic female-led restaurants around the world, each with their own original style and flavor. These restaurants not only offer incredible food and dining experiences but also represent the importance of supporting women-led businesses.
By supporting these restaurants, we can help close the gender gap in the restaurant group industry and encourage more women to pursue their dreams of becoming successful restaurant owners and chefs.
Moreover, as the restaurant industry continues to evolve, technology has become an essential part of providing a better customer experience.
That is why you should sign up for Eat App, an industry-leading restaurant reservation and table management platform and a top choice for restaurant owners and managers.